The Chatreey AC1-Z mini PC is running either the Intel Celeron Apollo Lake J3455 and the Intel Celeron Gemini Lake J4105 and boasts a full complement of features and SoC peripherals. It closely resembles the series of mini computers similar to the Zotac Nano mini PC.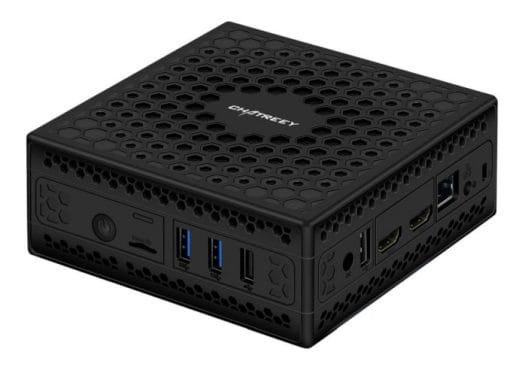 The Chatreey AC1-Z is a silent, fanless mini-PC that offers 4GB RAM, 4K resolution across two display inputs, and housing either the Apollo Lake or the Gemini Lake processors.  The Gemini Lake version has a choice of up to 64GB eMMC storage and offers a drive bay for an optional 2.5 SSD or SATA HDD.
I/O

2x USB 3.0 Type A, 2x USB 2.0 Type A
1x LAN
1x Micro SD
1x Audio 3.5 mm
2x HDMI

Features

Power Button
Kensington Lock
Power Connector (12V 2.5A)
Dual-band WIFI /WLAN 802.11ac+BT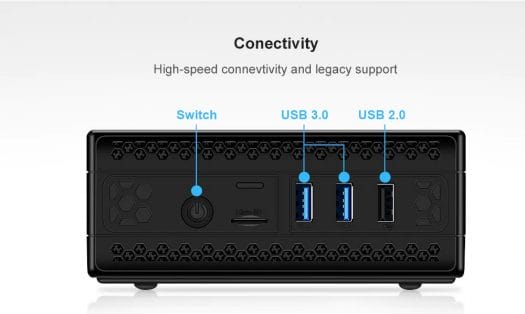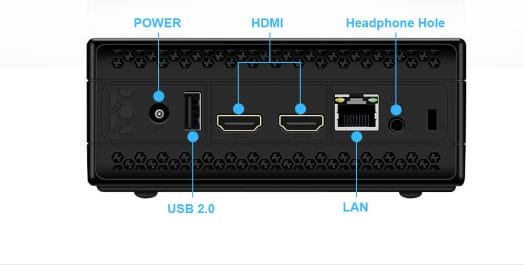 The AC1–Z system is inspired by other mini-PC models and carries a lot of the features and options but is generally less expensive for comparable processing capability. The price range for the different models are as follows
Apollo Lake Celeron J3455 – 4GB RAM

32GB eMMC – $153.00
64GB eMMC – $163.00
32GB eMMC / 500GB HDD – $191.00
64GB eMMC / 500GB HDD – $212.00

Gemini Lake Celeron J4105

32GB eMMC – $158.00
64GB eMMC – $168.00
32GB eMMC / 500GB HDD – $196.00
64GB eMMC / 500GB HDD – $207.00
The computer is advertised on AliExpress as coming with Windows 10 preinstalled, but that might cause a licensing problem at this price point. You can also find the Chatreey AC1-Z on other retail sites. On Amazon, you can only get the Apollo Lake J3455 version starting at $189.00 with 4GB RAM and 32GB eMMC storage. Some of the lesser known eCommerce sites are carrying the computer, but it has not hit the major sellers yet.  The unit measures 12.7 x 12.7 x 5.1 cm and has not had much in the way of performance testing or reviews so far. The main draw for this device seems to be price.
Via AndroidPC.es

Stephen started writing about technology after publishing sci-fi short stories. His first White-Paper, written in 2008, was well received and inspired him to continue writing about technology. Today he writes in the technology space full time, covering a multitude of topics. During the time he wrote part-time he edited hundreds of titles for large publishers, in science and technology. He lives in Staten Island, with his wife and children.