Have you ever run into that awkward situation where you were actively busy doing something totally off company's duties on the computer and got caught red-handed, or an unknown intruder ventured into your privacy, and you got in this awkward unexplained situation. If yes, then you are not alone.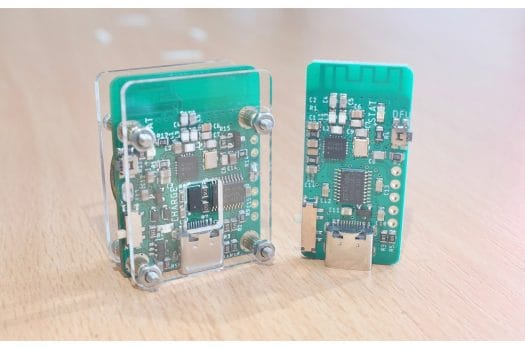 Work could be boring sometimes, and some of us do like to take some steam off probably by playing some video games, watch funny videos, or do something outside the blues. It is nice until a superior or a colleague catches us doing that.  One way to avoid this is by closely observing our surrounding while getting ourselves immersed but doesn't always work well because it is super easy to slack off. Well, you don't have to worry anymore thanks to an innovative project designed by dekuNukem called Daytripper.
Daytripper is a laser tripwire that will help you automatically hide your active computer windows when an event occurs. Think about Daytripper as an extra vision to monitor your surroundings while also be able to take actions to protect you from harm. Upon activation, Daytripper can:
Hide all your windows.
Lock your computer.
Execute a custom script.
Daytripper is a motion-detector system. It includes two major essential parts: A Transmitter (TX) and a receiver (RX). The Receiver is plugged into the computer while the Transmitter is put along the path of the incoming threat. Once motion is detected by TX, it wirelessly sends a signal to the RX device, which then acts as a USB keyboard and presses a key combo to cover the user's track.
Daytripper transmitter uses a laser time-of-flight sensor from STMicroelectronics VL53L0X. The transmitter can detect motion within 120cm (4 ft), with a scanning rate of 5 Hz that is about detection ready in about 200 milliseconds. Unless the person is running fast, you will most likely detect that motion.
Communication between both the transmitter and the receiver is through the nRF24L01 (2.4 GHz on the ISM band)  and cover around 100 meters. The transmitter is fitted with a coin cell battery capable of lasting for 40-hours and rechargeable via USB-C.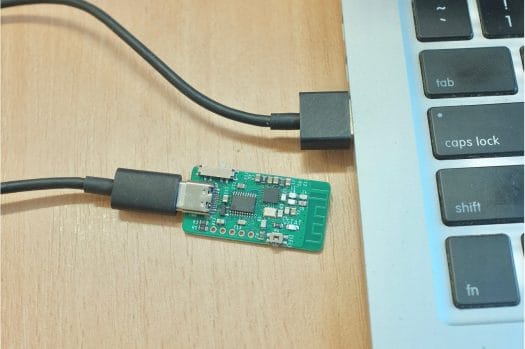 Features
Can detect motion witing 120cm (4ft)
Has a 5Hz scan rate, works best indoors.
Works out-of-box with Windows, compatible with all major OSs.
Has a 40-hour battery life, rechargeable via USB-C.
Has a 100 meter (330 ft) communication range between TX and RX, open-air.
Comes with a magnetic mounting kit.
See the Quick Start Guide and Advanced Usage Guide for more detail
Daytripper is available for purchase on Tindie for about $59.99. It works out-of-box with Windows and is compatible with all major OSs.
If you want to build your own Daytripper, the firmware and hardware are both available on GitHub under an MIT license. To see through the mind of the creator during the project, you can read through his Hackaday logs.

I enjoy writing about the latest news in the areas of embedded systems with a special focus on AI on edge, fog computing, and IoT. When not writing, I am working on some cool embedded projects or data science projects. Got a tip, freebies, launch, idea, gig, bear, hackathon (I love those), or leak? Contact me.