Calling all software developers, hardware designers, product security engineers, QA, engineering managers, and executives in the field to participate in a global, industry-wide survey.
With nearly 50 new CVEs found every day in 2021, 90% of hospitals hacked, and cybersecurity attacks constantly in the headlines, it's time to take stock of security preparedness in IoT. Timesys, an industry pioneer in embedded software and cybersecurity for embedded, is taking on that challenge. And to get a better understanding of where IoT device manufacturers are in their cybersecurity journey, Timesys has launched a global, industry-wide survey. The entire survey is only ten questions and should take under five minutes to answer.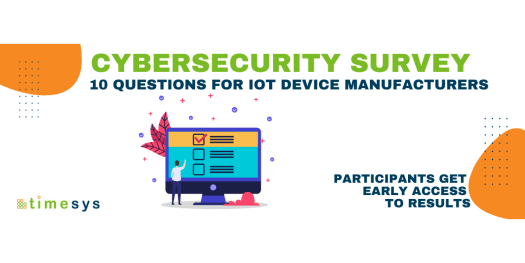 The survey includes driving factors for security, security processes being implemented, specific technologies being used, security challenges companies are facing, and more. It's designed to be a broad survey, geared toward developers, security teams, and engineering managers.
Take the survey here. Please submit your answers by February 1, 2022.
The details:
The 2021-2022 Cybersecurity Survey for IoT Device Manufacturers is open to all individuals, regardless of location.
Individual answers will remain completely anonymous and strictly confidential.
Why participate?
All participants will get early access to the survey results.
Five participants who have opted in will randomly be selected to receive a USD$50 Visa gift card.
A stronger understanding of where IoT device manufacturers are in their cybersecurity journey will help the embedded, open-source, and cybersecurity communities to better support each other.
Can I share this survey with friends/colleagues?
Please do! Forward this article to industry professionals. Share it far and wide. The more participants, the more informed results Timesys will be able to share.
Who can I contact with questions?
Email [email protected], Digital & Community Engagement Manager at Timesys, with any questions.
With more than 20 years of embedded experience, Timesys helps you secure your software supply chain by building, securing, and maintaining open source embedded software platforms. Learn more at www.timesys.com.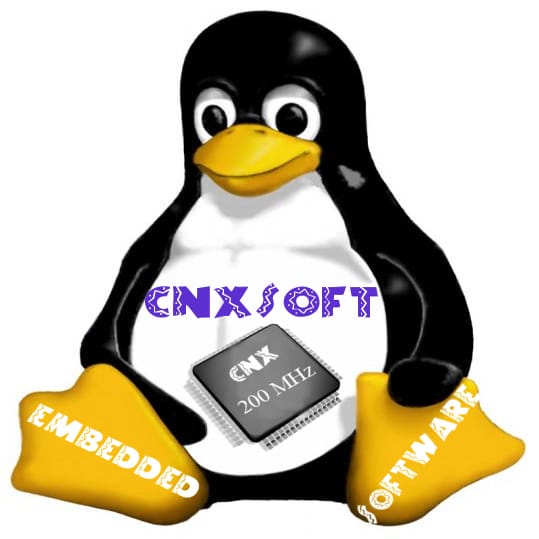 This account is for paid-for, sponsored posts. We do not collect any commission on sales, and content is usually provided by the advertisers themselves, although we sometimes write it for our clients.