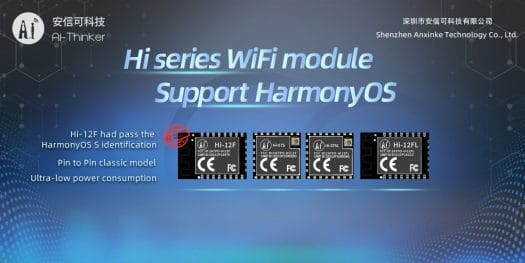 Ai-Thinker Hi-series WiFi modules feature Hisilicon Hi3861/Hi3861L 32-bit RISC-V microcontroller with 2.4GHz 802.11b/g/n WiFi 4 and support for HarmonyOS for IoT projects. The new Hi-12F module even got certification for HarmonyOS "S identification" meaning the Hi-12F module supports HarmonyOS Connect for the Smart Home which used to be called "Works With HUAWEI HiLink" or "Powered by HarmonyOS".
Some of the highlights for Ai-Thinker Hi-series WiFi module include:
Integrated high-performance 32-bit RISC-V microprocessor (Hi3861V100/Hi3861LV100) with 352KB SRAM, 288KB ROM, and 2MB Flash
IEEE 802.11 b/g/n WiFi 4 up to 72.2Mbps @ HT20 MCS7 with STA and AP modes (Up to 6 clients in AP mode).
Baseband and RF circuits with power amplifier PA, low noise amplifier LNA, RF balun, antenna switch, power supply management
Multiple Security Capabilities with a built-in eFUSE, support for secure storage, and hardware ID
Rich peripheral interfaces with UART, SPI, I2C, GPIO, ADC, PWM, I2S, SDIO, etc…
Power consumption (DTIM10) – 260uA to 310uA depending on module
The Hi-series currently include 4 models (Hi-07S, Hi-12F, Hi-07SL, and Hi-12FL) with the main features described below.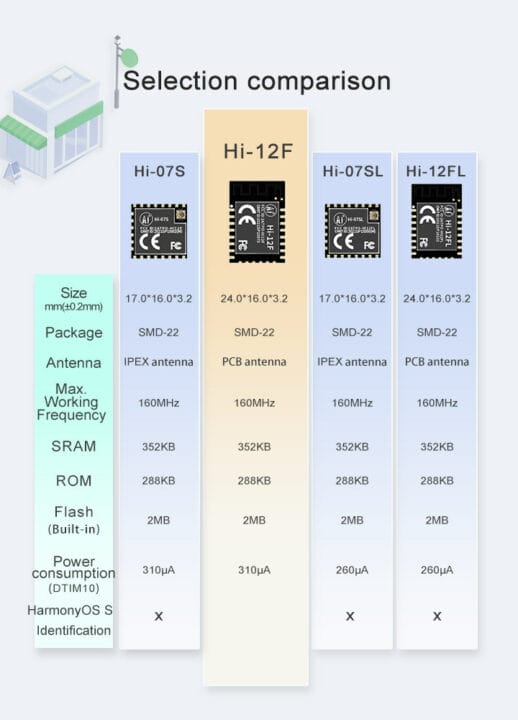 The company also provides "NodeMCU" development kits with I/O headers, RGB LED, and a micro USB port for evaluation with schematics, the AT commands set, and datasheets available on the English documentation website. Typical applications for the module encompass smart locks, smart sockets, smart lights, robot vacuum cleaners, smart curtains, and other Smart Home appliances.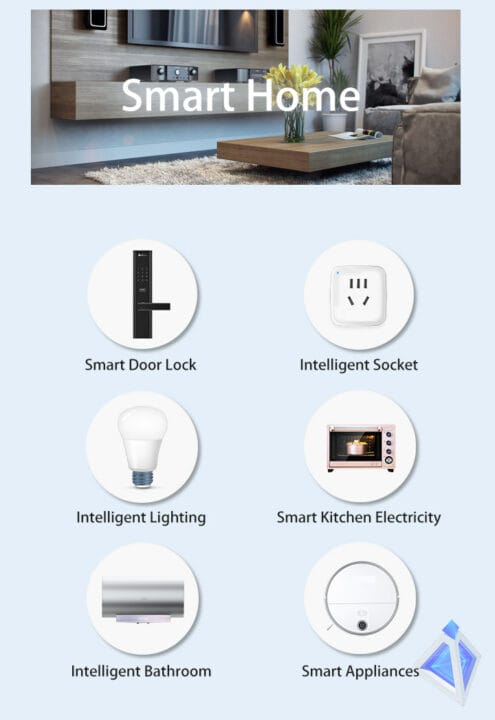 If you are interested in the new WiFi module, please contact Ai-thinker by email at [email protected] for additional information or to purchase samples.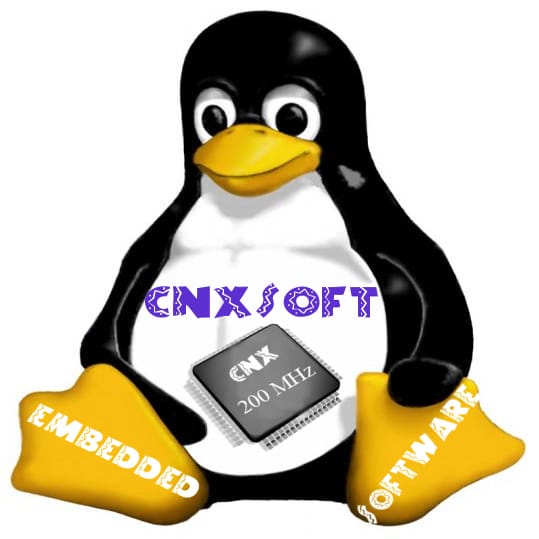 This account is for paid-for, sponsored posts. We do not collect any commission on sales, and content is usually provided by the advertisers themselves, although we sometimes write it for our clients.