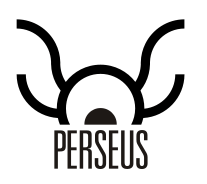 H.265 (aka HEVC) is supposed to half the video bandwidth / bitrate required compared to H.264 by delivering the same quality, and VP9 should also offer equivalent compression, but it's just not as broadly supported in media processors. UK based V-Nova claims its Perseus codec can even beat that, by providing 2 to 3 times better compression than H.265 thanks to a new approach to video encoding, that allow the codec to leverage existing hardware, meaning it can be encoded with existing computers, and decoded by leveraging the CPU and GPU parallel processing capabilities in existing mobile & computing devices.
Perseus codec highlights:
Highly efficient – >3x compression vs. state-of-the-art in practical use cases. Benefits further increase with increasing resolutions & frame rates.
Extremely fast – Significant processing time reduction thanks to massively parallel architecture. Designed to take advantage of modern hardware
Multi-scale (continuously hierarchical) – Single bit stream for all quality levels. Adaptive streaming from a single encode and the ability to make continuous, frame-by-frame, "on-the-fly" bitrate changes
Runs on standard hardware – Backward compatible with legacy devices. Upgrades of existing ecosystem can be done with a simple software update (e.g., over-the-air)
Highly robust – Maintains picture integrity even at very low bitrates
Easy integration – Compatible with existing workflows; compliant with existing standards; Industry standard interfaces and APIs. (but the API is nowhere to be found, so it must require an NDA, and license fees).
In practical terms, it means that you could stream a SD video at 125 KBit/s, HD video at 500 Kbit/s (720p?), a "good quality" HD video can be broadcast at 2 Mbps, and 4K UHD videos at 4 Mbps using existing hardware and infrastructure.
V-Nova approach to video encoding is completely different from MPEG block-based compression algorithm, and instead Perseus has been designed as a hierarchical and scalable video encoding algorithm "functioning in a similar fashion to the human brain", "by first visually recognizing a human being, then, a face, then a goatee, and then, gray hairs mixed into the goatee".
The 2 to 3 times better compression is the average results, but that almost looks too good, especially since it should run on existing recent hardware (Although Broadcom claims CPU power is critical). I could not find side by side comparison with H.265, nor any video demo of Perseus. But we'll soon find out since Perseus will be showcased at the National Association of Broadcasters (NAB) in Las Vegas on April 13-16 with Hitachi P-Link video gateways, OTT services leveraging Perseus, Perseus-powered HD and UHD contribution products by Elber, and VisualOn Perseus media players.
Via Embedded.com

Jean-Luc started CNX Software in 2010 as a part-time endeavor, before quitting his job as a software engineering manager, and starting to write daily news, and reviews full time later in 2011.