The Arm Research Summit is "an academic summit to discuss future trends and disruptive technologies across all sectors of computing", with the second edition of the even taking place now in Cambridge, UK until September 13, 2017.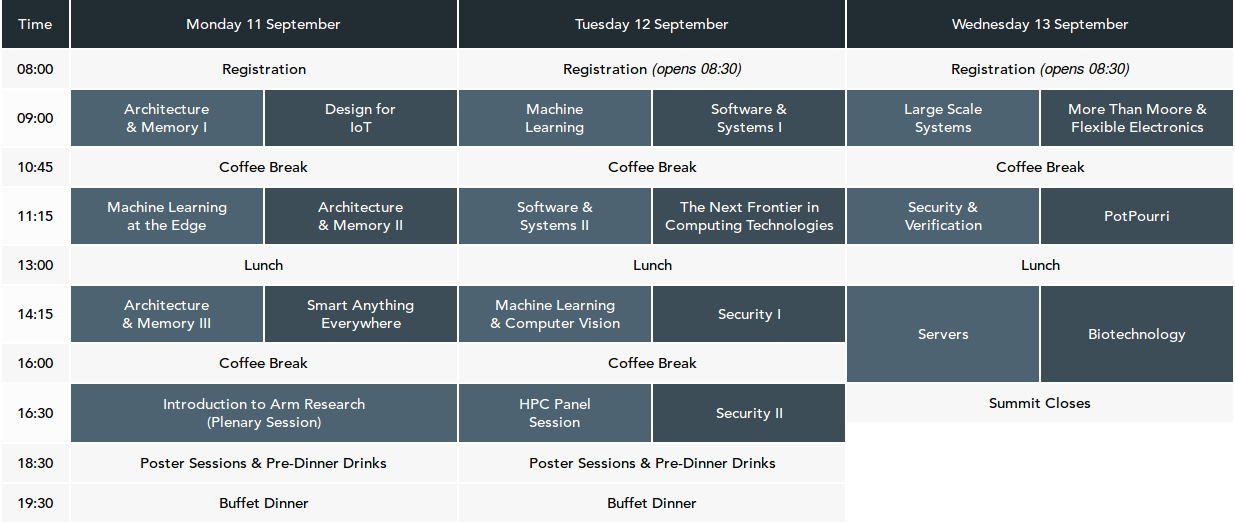 The Agenda includes various subjects such as architecture and memory, IoT, HPC, computer vision, machine learning, security, servers, biotechnology and others. You can find the full detailed schedule for each day on Arm website, and the good news is that the talks are streamed live in YouTube, so you can follow the talks that interest you from the comfort of your home/office.
Note that you can switch between rooms in the stream above by clicking on <-> icon. Audio volume is a little low…
Thanks to Nobe for the tip.