So last year, the European Union enacted a new privacy law called the General Data Protection Regulations (GDPR) that give users more control about their privacy settings (handling of cookies etc..), and that come with the threat of heavy fines for non-compliance starting at up to €10 million, or 2% of the worldwide annual revenue of the prior financial year, whichever is higher. Small blogs like CNX Software will never make that kind of money over the course of their life time, but we must still comply. After discussing with other bloggers, I activated Quantcast Choice plugin for European users last year in order to be in compliance to the best of my knowledge.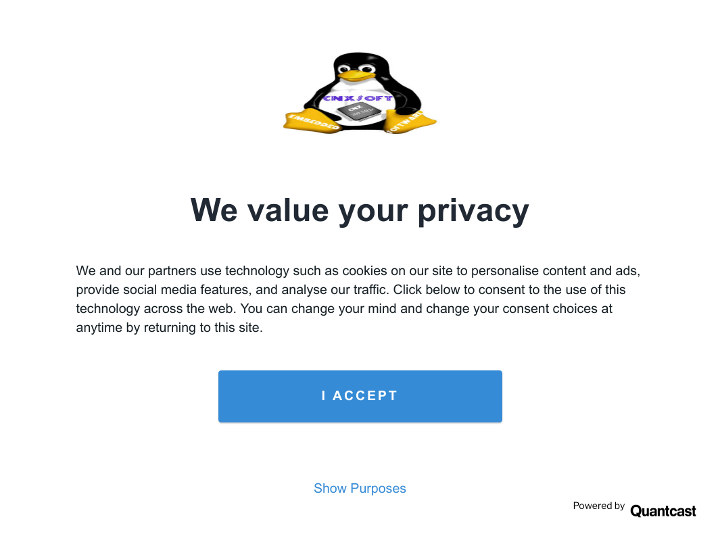 That means the first time a European user visits the website he/she should be presented with the following window to either accept the default use of cookies, or click on "Show Purposes" to either decline all cookies and or select which vendors are allowed to store cookies. For most users that's just a one time thing, and as I understand they have to re-confirm every few months (6 months?). But some users add a plugin – such as the EFF Privacy Badger – to disable tracking in their web browser, which is all fine and good, except the QuantCast Choice plugin stores your privacy settings in a cookie and Privacy Badger prevents the cookie from being stored, which results in the QuantCast GPDR popup to be disable for each and every page, and makes browsing on the website a pain.
I had one or two persons report this type of issue when I enabled it last year, and reported the bug to the plugin developers, which promised to look into it. But there's no solution so far, and in the last week, I received an angry tweet, a polite email, and an informative Google+ conversation about Quantcast GDPR Popup. So I decided to look into it, enable BrowserSec VPN to browse CNX Software from a European Location, and install Privacy Badger. I could reproduce the issue easily after deleting the cookies.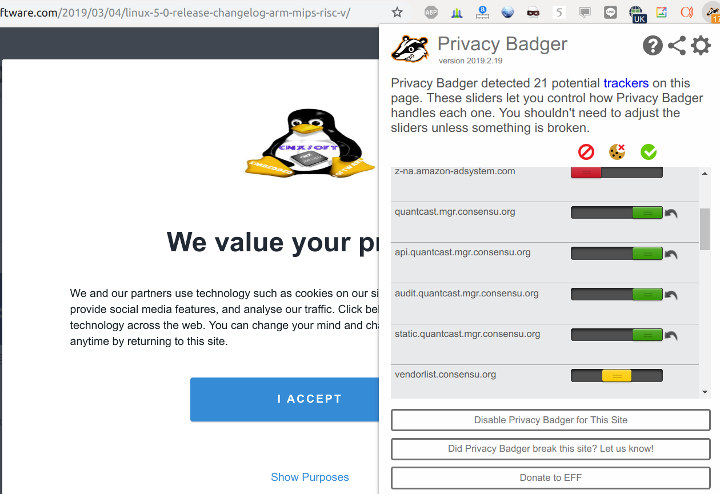 I found a workaround, which may or may not be acceptable to everyone, but I found that after enabling Cookies for the four consensu.org domain above solve the issue. Users still get to have most tracking disabled, and are able to browse CNX Software without having the GDPR popup show up for every single page loads. Let me know if you have a better solution.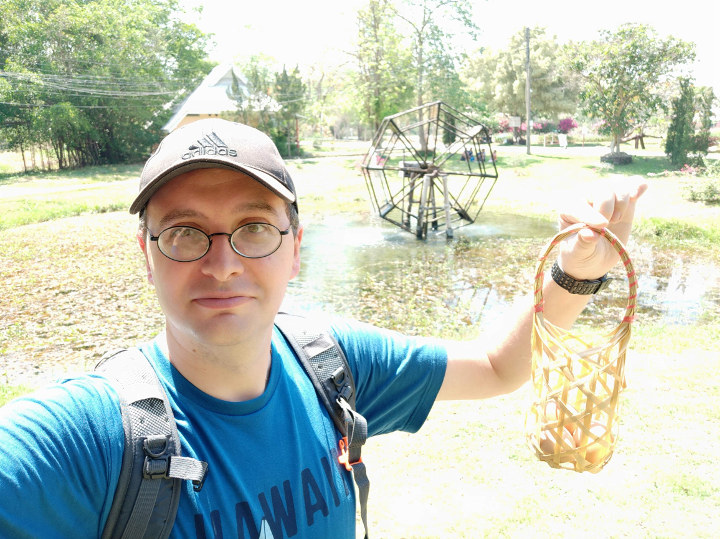 Jean-Luc started CNX Software in 2010 as a part-time endeavor, before quitting his job as a software engineering manager, and starting to write daily news, and reviews full time later in 2011.