Earlier this year we gave you details about some new development board, most especially about the Giant board. A tiny single board computer that runs Linux on Arm Cortex-A5 processor.
This super tiny single-board computer (SBC) is based on the Adafruit Feather form factor. Unlike its name, the giant board is actually a small microchip. And it packs an awful lot of power for its size. The news is that it has launched on Crowd Supply for $50 and up.
In addition, the giant board implements the power of size, which makes it unique. It squeezes SBC into a package the size of a microcontroller board. This will in turn relax memory, storage, and processing constraints. Consequently allowing you to effectively work on your projects.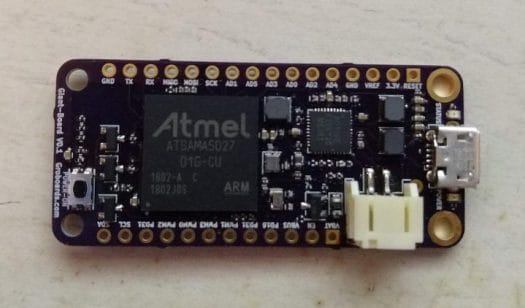 Another thing to know about the Giant Board is that it runs full Debian Linux. Giving developers and users access to an endless number of applications and libraries for their projects.
Also, it supports the Adafruit FeatherWing pinout. This allows it to work with over 60 pre-existing add-on boards.
Remember that Adafruit released a set of libraries that adds CircuitPython support to Linux. The board is compatible with Adafruit and has access to over 100 hardware libraries.
You can also use an Ethernet FeatherWing to give your Giant Board access to the Internet. It has also been tested with Wi-Fi and LCD FeatherWings.
The board is currently open source, and its parts can be gotten at retail stores.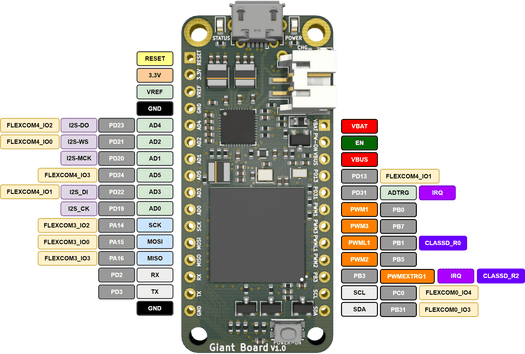 Uses of the Giant Board
It can be used for projects related to the following;
Media streaming
IoT gateway routing
Data collection & analysis
Robotics
Board Specs
Processor: Microchip SAMA5D2 ARM Cortex-A5 Processor 500 MHz
Memory: 128 MB DDR2 RAM
Storage: microSD card
Sensing: 6 x 12-bit ADC with 3.3 V reference and external trigger
Actuation: 4 x 16-bit PWM with external trigger
Connectivity: 1 x I²C, 1 x SPI, 1 x UART, more with Flexcom
Power: via USB, with support for LiPo batteries
Operating System: mainline Linux kernel

Tiwalade Joanna Okedara is a content writer, and blogger, with a passion for all things tech. She also specialises in writing SEO content, and spends most of her time researching new content marketing strategies. She loves to cook, and plan events in her spare time