At Google I/O 2019 the company announced its latest plans to advance the Google Home and the Google Assistant with the Google Local Home SDK. Aimed at providing developers the ability to run actions and use resources on the local device rather than in the Cloud, the developer preview has been released just a few days ago to the dev community and made available after some testing at partner companies such as GE, LIFX, Phillips Hue, TP-Link, and others.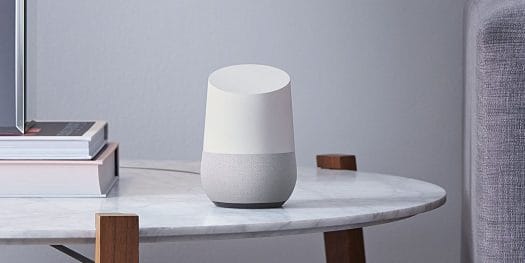 Google is reporting that security and reliability will be enhanced almost immediately throughout all devices that use the Google Home platform. The idea is to release an SDK that can attract a more diverse and user-friendly smart home device list. Thus, offering more options to third-party developers to create devices that can have features stored and run locally.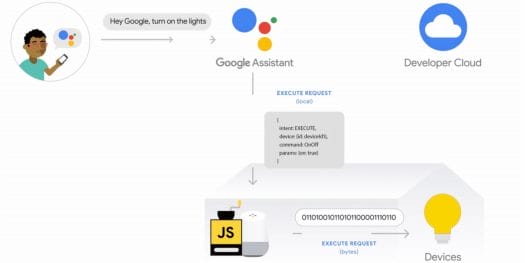 The idea is to create a local pathway through Google Home Speakers or Nest displays to a service or device. This then allows the devices to be controlled locally, by executing JavaScript right on the local speaker or displays. All fallback mechanism is in place to allow for failed execution requests still being rerouted to the cloud. The effect should be a reduced rate of failed requests.
The SDK is a NodeJS client library for Actions on Google. It allows the developer to create Actions for the Google Assistant and supports Dialogflow, Actions SDK and Smart Home fulfillment. In essence, the Google Assistant can execute Actions for many different types of devices, giving developers multiple locations to run multiple devices and systems.
Google is providing the API reference, software development tools and technical resources that allow a deeper communication with Google Services and integration to other services, broadening its services and device connectivity base. You can get started with the Local Home SDK by checking out developer guide as well as samples.

Stephen started writing about technology after publishing sci-fi short stories. His first White-Paper, written in 2008, was well received and inspired him to continue writing about technology. Today he writes in the technology space full time, covering a multitude of topics. During the time he wrote part-time he edited hundreds of titles for large publishers, in science and technology. He lives in Staten Island, with his wife and children.