ITEAD Studio has just launched another Sonoff Smart Home product with Sonoff S31 WiFi smart socket with energy monitoring. Just like Sonoff switches, light bulbs, and their other products, the device can be controlled using eWelink app for Android or iOS, and supports integration with Amazon Alexa, and Google Assistant.
It should be noted that the company only provide a US plug version for now, and so far, there's no Wiki link, so while it's likely based on ESP8266 or ESP8285 like their other Sonoff devices, it may not be designed to be easily hackable, although I suspect the electronics may be similar to Sonoff POW switch (TBC).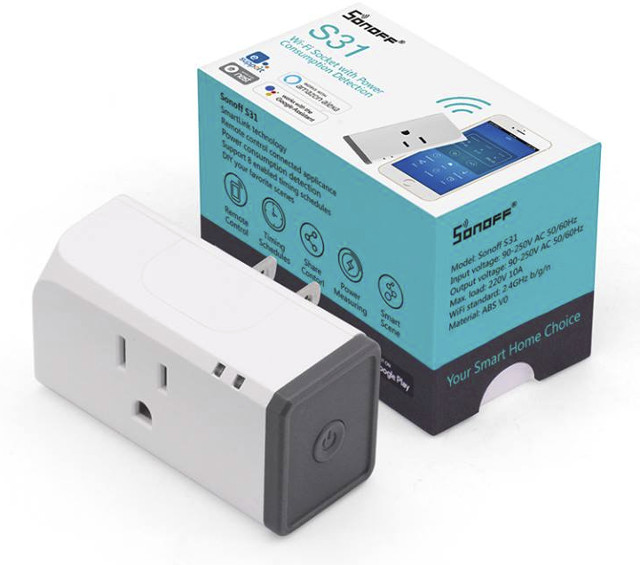 Sonoff S31 hardware specifications listed by ITEAD:
Voltage Input – 90~264V AC, 50/60HZ
Max. Current – 16A
Max. Power – 4200W (Note package above reads max load: 220V/10A)
Gang – 1x US type with ground
Connectivity – 802.11 b/g/n WiFi with support for WEP/WPA-PSK/WPA2-PSK
Misc – Power button, LEDs
Dimensions – 75.7×39.7x32mm
Weight – 135g
Temperature Range – -20 °C ~ 75 °C
Humidity – 10%-80%
The socket also includes overload protection for safety, and once you can install eWelink app for Android/iOS to control it remotely, monitor power consumption, and estimated electricity bill, set timers, and securely share with other users in the home.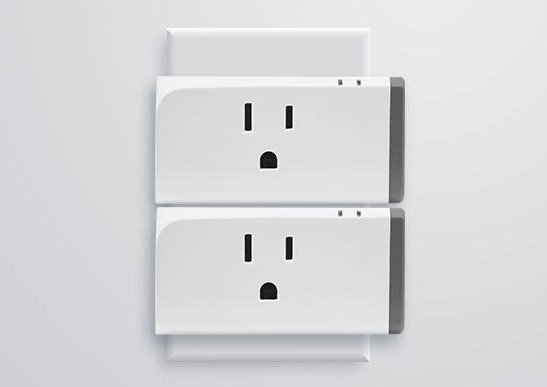 The company also highlights the compact design, claiming users will be able to connect two sockets on their 2-gang boxes. If you prefer alternative open source firmware like Sonoff-Tasmota or ESPurna, you'd have to wait or do it yourself since the product is still very new.
Many people on Facebook complain about the lack of EU plug, so hopefully the company will take note and soon offer a compatible version, but in the meantime you can purchase the US version of Sonoff S31 for $16.90 plus shipping on ITEAD Studio store. [Update: Sonoff S31 can also be found for $16.90 shipped on Aliexpress]