Information on the Internet for Monitoring Patients and Elderly
If you are in the healthcare field or caring for an elderly or disabled person, you know all about trying to keep them safe. The internet is crowded with camera and audio monitors, wearable fall alert alarms, and the emergency services connected panic button. All these devices have one problem, they only work after there is a problem.
What is Predictive AI?
There has been a great deal of chatter since the 2016 announcement of a future predicting AI platform. The article reported on this platform was Predicting the Future – especially use cases such as falls by the elderly.
With the advances in the field of AI and object recognition and behavior that is based on data gathered from a variety of sensors, it is not really a stretch to see a predictive healthcare monitor come onto the scene.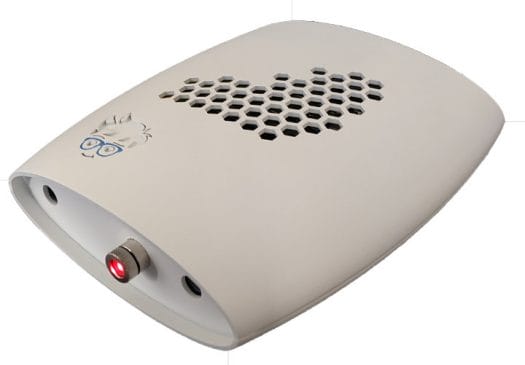 Predictive Model Used in AuverCare
The predictive model is now forming a real impact with the real-time health monitor AuverCare, formerly SleEPy (Smart Safety for Elderly People). The AuverCare system is being used in a hospital setting in France but was developed in collaboration between Italian and French makers. An NVIDIA embedded system is used through the program at NVIDIA for startups, which is exactly who invented and manufactures AuverCare monitors, the startup sma-rty.
Company Behind AuverCare
Sma-rty is a company focused on AI in embedded systems and is working towards industrial quality control, and edge computing. The NVIDIA program for AI embedded systems startups is called the NVIDIA Inception Program.
AuverCare is one of the projects sma-rty is working on.
The AuverCare monitor is an intelligent monitoring system that can predict a patient's adverse response or something easy to understand like the likelihood of falling, from data gathered from a number of sensor sources, including video and imagery. Once the prediction is confirmed, an alert is sent to a monitoring station for immediate response by a qualified attendant (nurse, doctor, or healthcare worker).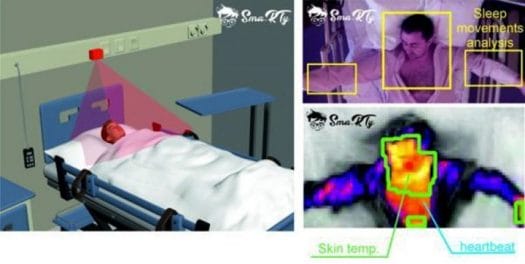 Advancements to Healthcare
The use in the care of the elderly, especially those with chronic, ongoing or end-stage illnesses can be substantial. Nursing homes, large clinics, and hospital campuses are always looking for ways to monitor patients and the elderly, especially those that are in fragile states, have complex pathologies, or who need monitoring day and night.
The Nuts and Bolts of Predictive Healthcare Monitoring
The data is extracted locally and privacy can be maintained on each patient. The data is tuned to sense the patient's condition over a number of variables, such as heart rate, agitation level, gait, and positional relationships, such as body direction. The system also has software that can alert medical staff in an emergency.
Related Information
The company has offered some background on the monitor and has presented the device at the Maker Faire in Rome, where there was just one use case presented. There have been some expanded uses and use cases developed since the August release and the October fair. One of those changes has been to change the name from SleEPy to AuverCare as the system is not only designed for sleep monitoring.
There are some other AI-based monitors on the market, globally, focusing on night time monitoring of the elderly, fall reduction, and camera-based alerting, though more intelligent than just a camera next to a patient. The monitors offered at this time are more single-use, and not as versatile as the AuverCare monitor, which is itself, still expanding its reach and abilities.

Stephen started writing about technology after publishing sci-fi short stories. His first White-Paper, written in 2008, was well received and inspired him to continue writing about technology. Today he writes in the technology space full time, covering a multitude of topics. During the time he wrote part-time he edited hundreds of titles for large publishers, in science and technology. He lives in Staten Island, with his wife and children.