The BlitzWolf Portable Display
The BlitzWolf BW-PCM1 is an 11.6″ portable monitor designed for function and performance. The versatile screen has a number of features that other portable monitors, don't have. This expanded ability seems to usher in a new era of portable monitors.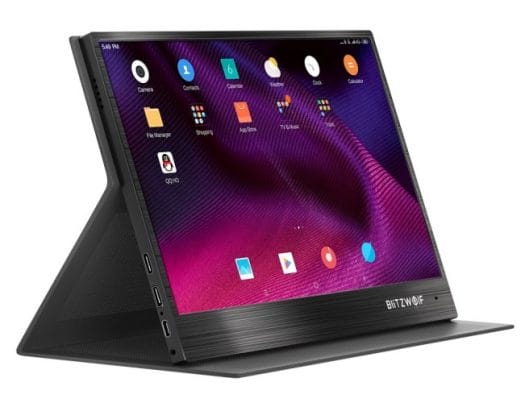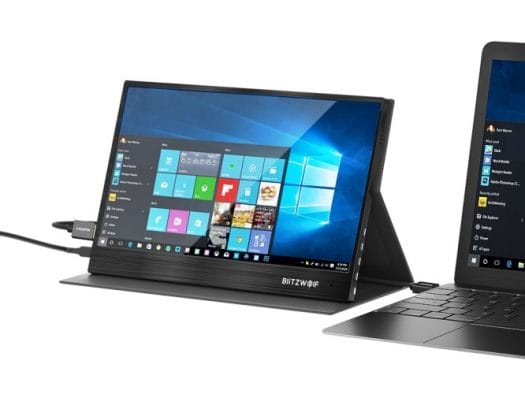 The Idea Behind the Portable Display
The BW-PCM1 was designed to a greater extent to use a gamer's model for resolution at Full HD for 1920 x 1080 and auto-refresh at a range of 24 – 60 Hz. It is inexpensive and has a number of positive features and some negatives as well.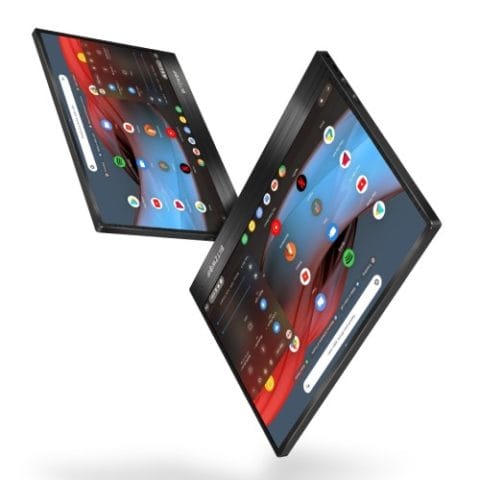 Power Access
The screen needs to be plugged into a power source and there is no indication that there will be a battery option. That is not to say never, just at this time there is no battery available for the unit.
The BW-PCM1 Cons
The display is designed to be lightweight, and thin, but not the most in either instance. There is a remote control, that is convenient but requires a CR2032 coin-cell battery that is apparently not included with the unit.
BlitzWolf BW-PCM1 Portable Display Specifications

The BW-PCM1 has 2x mini HDMI 1.4 ports, 1x USB Type-C port, an audio jack, and built-in stereo speakers. There is a button series on the side of the screen for power, volume, settings, and back, which many other portable screens do not have.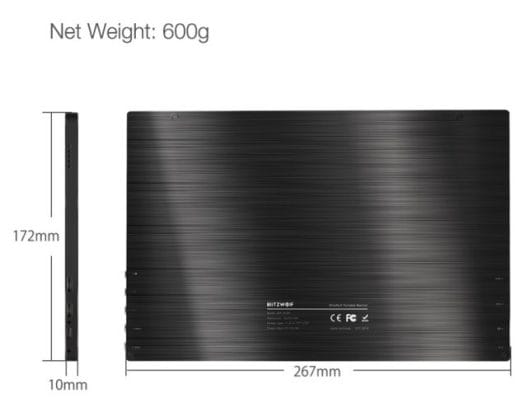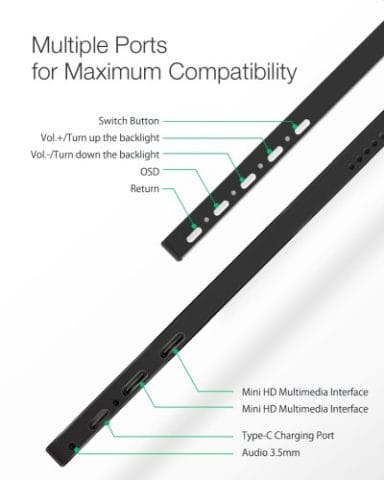 Observations
There does seem to be a requirement that both a HDMI and USB must be connected to the mobile device in order to function properly as a second screen.
Gaming Access
The BW-PCM1 can be connected to Nintendo Switch, Xbox and PS4, which is a distinct feature for a portable monitor.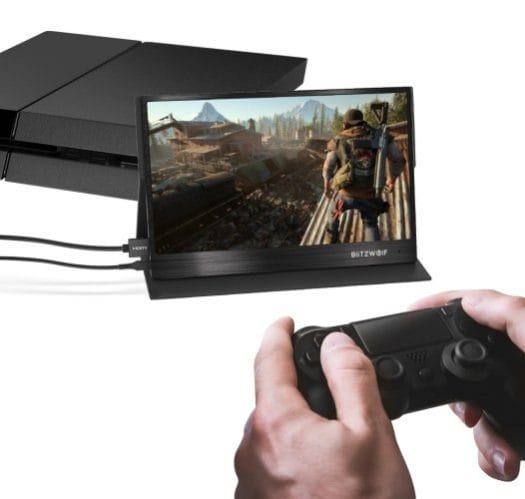 Optional Sizes and Pricing
There are several size options with accompanying price increases and all the monitors are priced as follows
Note you may be able to shave off $6 from the price, or even $18 if you are a new customer, since Banggood offers coupons for Black Friday 2019.
Further Information and Sources
More another take on BlitzWolf portable displays and the BW-PCM1 specifically check out the liliputing.com article and TableMonkey article each with their own views on the monitor.

Stephen started writing about technology after publishing sci-fi short stories. His first White-Paper, written in 2008, was well received and inspired him to continue writing about technology. Today he writes in the technology space full time, covering a multitude of topics. During the time he wrote part-time he edited hundreds of titles for large publishers, in science and technology. He lives in Staten Island, with his wife and children.