Blue Tiger Solare is a solar-powered Bluetooth headset that you may never need to charge thanks to a Powerfoyle solar cell headband comprised of a "nano-material that transforms any outdoor and indoor light into clean, endless energy".
Solare Bluetooth 5.1 headset is said to be military-grade (MIL-STD-810), offers 97% noise cancellation, and is mostly designed for "road warriors" who may require a Bluetooth headset that's charging continuously. I initially thought it would probably work better for hikers, bicycle and motorbike riders, than car drivers unless we're talking about convertibles, but Blue Tiger caters to professional truck drivers.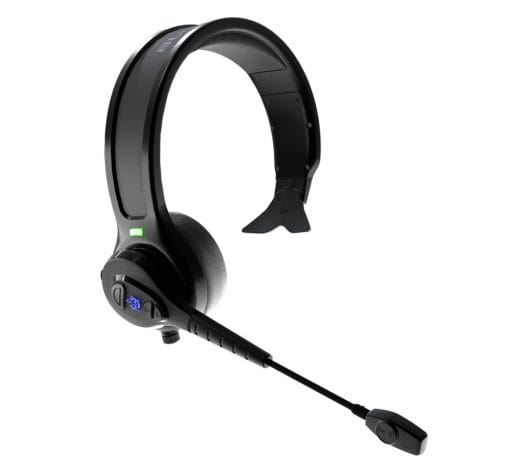 Solare highlights:
Bluetooth 5.1 with up to ~90 meters range
High-quality speaker
Microphone with 97% noise cancellation
Works with Sir and Google Assistant
Endless Battery Life with Powerfoyle solar cell flexible headband
Temperature Range – -40°C to +50°C
Certifications

IPX4 ingress protection rating
MIL-STD-810 for extreme environments and ruggedness
Solare solar-powered Bluetooth headset will be showcased at CES 2022, and become available for pre-order in March 2022 with shipping starting in April. Additional information may be found on the product page.
I've never seen solar cells that work well, or even at all, indoors, let alone flexible ones. So let's have a look at what they say on the Powerfoyle website:
Harvesting light inspired by the natural principle of photosynthesis. Powerfoyle is a non-toxic, thin, printed, flexible plastic solar cell with a zero emission production and durable for a long time use.
…
The patented solar cell technology is not sensitive to diffuse light or partial shading and performs when the light comes from wide angles. It is efficient in indoor and outdoor light.
It turns out Solare is not the first product to ship with Powefoyle nano-material, as Powerfoyle lists two other commercial products: Urbanista Los Angeles self-charging headphones and POC Onme Eternal self-powered bicycle helmet.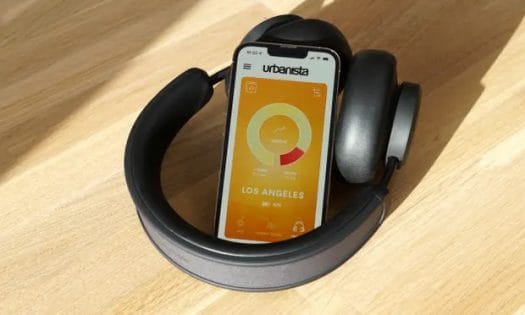 The latter should be available soon, but the "Los Angeles" headset is already available and there are some reviews on the net. None of the ones I read did a thorough review about the battery life, but we still got some tidbits from The Guardian,
… the solar charging makes them last almost indefinitely unless you only use them in a darkened room.

When the battery charge drops below 90%, the solar strip tops it up when exposed to sufficient sun or artificial light. In my time testing the battery never dropped below 50%, topping them up by leaving the headband facing a window when not in use.
In my experience using them on cloudy fall days in the UK, I generally saw Urbanista's app reporting either minimal power drain or else adding an almost equal amount of power to the amount being consumed. It was less common for me to see the headphones actually gaining power as I used them, but this did happen when I used them in direct sunlight.
and TechRadar.
It's absorbing light and trickle-charging the battery whether the headphones are powered on or not. Urbanista suggests an hour in worthwhile sunshine will translate to three hours of playback – obviously it depends on the weather where you are… but as long as you don't go off to live in a cave or something, your headphones should never need charging from an outlet.
So it looks possible to create a device based on Powerfoyle that never needs to be charged. Those headsets provide a wider area for the Powerfoyle solar band, but it would be more complicated for smaller devices. A smartwatch with a Powerfoyle wristband might be feasible, but it would obviously get less sunlight.
Via Softei

Jean-Luc started CNX Software in 2010 as a part-time endeavor, before quitting his job as a software engineering manager, and starting to write daily news, and reviews full time later in 2011.