Texas Instruments recently introduced the TMS320C6748 DSP development kit (LCDK) for real-time analytics applications such as fingerprint recognition and face detection, as well as other digital signal processing applications, such as audio and communications.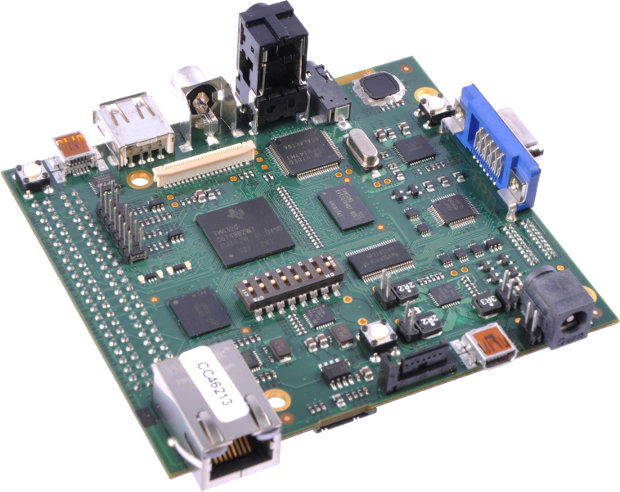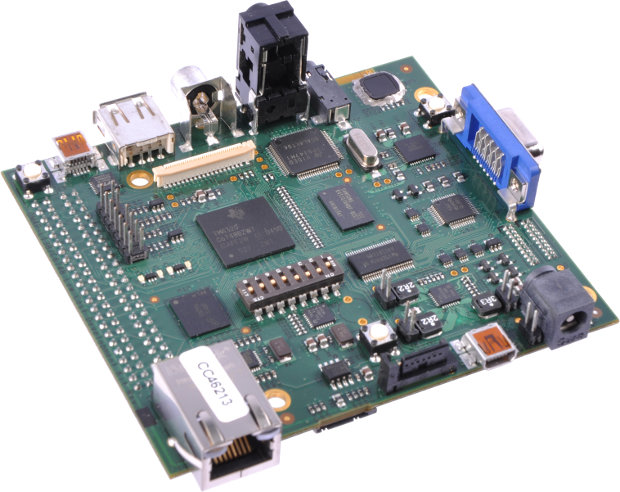 The C6748 DSP development kit comes pre-loaded with TI C6748 SYS/BIOS Software Development Kit (SDK) which includes:
SYS/BIOS real-time kernel
C6748 StarterWare software package (lightweight, operating-system-independent software libraries and utilities)
Sample apps for fingerprint recognition and face detection
Code Generation Tools
DSP core performance benchmarks that show the real-time processing power of TI's C674x DSPs.
The C6748 DSP development kit also includes Code Composer Studio IDE v5.1.
Several standard interfaces for connectivity and storage are available in the board to allow audio, video and other signals. Expansion headers also allow developers to add display and user interface technology, such as camera boards and LCD screens. The board schematics and design files are supposedly available for download, although I could not find where… and very little information was provided on the board.
TI C6748 DSP development kit is currently available for 195 USD and the C6748 SYS/BIOS SDK is pre-loaded with the C6748 StarterWare software package. The SDK can be downloaded on TI website. The C6748 DSP itself can be bought for less than 5 USD in quantities of 10,000 units