Since Allwinner has joined the Linaro Digital Home Group earlier this year, many people, including myself, have wondered what it means in terms of Linux support, and the engagement with the open source community. Following up on an idea from a regular reader, I've decided to asked a few questions to Ben-El Baz, marketing manager at Allwinner, and Linaro contact for Allwinner, which he kindly answered, and accepted to be published on CNX Software.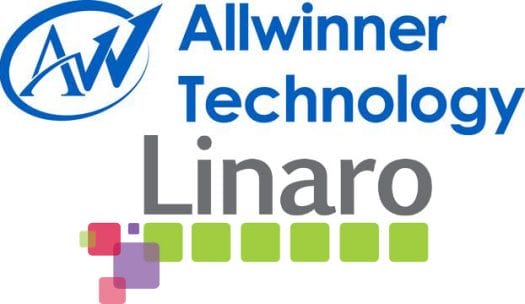 CNXSoft: Why did Allwinner decide to join Linaro, and especially the Digital Home Group?


Allwinner

: One of our company's goals is to be a technology leader. It's ambitious but not too far-fetched given the background of our leadership and engineering team. There's an extremely talented group of guys behind the scenes here!

Leading is difficult unless you're involved in collaborative organizations like Linaro that work on new technology. Joining Linaro is an opportunity for us to grow and develop new technology together with other leading companies. We've actually been trying to find the right time to join Linaro for over a year. The Home Group was a perfect entry point; since the end of last year we've invested more resources into our home entertainment (OTT) division. Our roadmap has added many new home sector-specific SoCs as well.

Joining Linaro is also a continuation of our open strategy. We've tried to be as open as possible since joining the app processor space; we were one of the first low-cost vendors to fully support the open source hardware community through partners like CubieTech, OLinuXino, pcDuino, Merrii, and more. I'm sure I'm forgetting someone, please don't be mad!
CNXSoft: There are three levels of membership for companies at Linaro: Core member, Club member, and Group member. AllWinner joined Linaro as a Group member, which as I understand is a limited membership, and leads to several questions:

Will Allwinner primarily have an observatory role in the Digital Home Group, or will the company be actively engaged?
Allwinner: Joining an international, collaborative engineering organization is new to us. We've mostly been observing up to this point, but we're trying to get more involved. Getting more involved means our engineers more closely following Linaro's roadmap and thinking about new projects we could bring into the Home group. We've already brought up some ideas within the group.
Will the work done in the Digital Home Group focus mainly on higher level applications, or will some work be done on the kernel and drivers as well, specifically to the parts relating to Allwinner, or in other words will there be engineers at Linaro working on code specific to Allwinner?


Allwinner

: Still doing work planning. Happy to share more details after Connect. Have already done some ground work to support upcoming projects though. Welcome any ideas from the community as well.
CNXSoft: I understand there's no Allwinner Landing Team at Linaro, so there won't be engineering builds targeting Allwinner hardware released by Linaro. Does Allwinner plan to eventually put more resources into Linaro?


Allwinner

: We're more resource-limited compared to other larger Linaro members but still able to make appropriate engineering commitments. We're thinking about increasing our contribution over time – this type of collaboration is still very new to us.
CNXSoft: Do you expect the Linaro membership to affect the way the company approaches open source development? For example, like many silicon vendors, Allwinner develop their own SDK (Linux,U-boot, etc..) in house, and release a vendor tree to direct customers, but it appears many companies are seeing the benefit of committing code to mainline (kernel.org), and there's a clear trend in that direction. Now Allwinner mainline support is mainly performed by linux-sunxi community, so I'm wondering if Allwinner has any interest in getting involved in this area?


Allwinner

: I think there will always be a split software support focus – one towards productization and one towards mainline Linux support. Recently we started a more formal engagement with the linux-sunxi community; hopefully this will enable us to better support developers. Mainlining is important to us but needs some focus. It'd help to hear what the community wants. Which Allwinner SoCs would you like to see with mainline support? With which modules supported? In which kernel version (realistically!)? Why?
They also told me more details should be available after Linaro Connect USA next month.

Jean-Luc started CNX Software in 2010 as a part-time endeavor, before quitting his job as a software engineering manager, and starting to write daily news, and reviews full time later in 2011.