I've written a fair amount of reviews, mostly of Android mini PCs and development boards, and I intend to continue, but there are currently a few things I'm unable to test: S/PDIF and HDMI pass-through, and 4K video output, 3D videos, and HDMI-CEC. The main reason is that the AV receiver and TVs required to test this are rather expensive, and these are not something I really need personally, since I seldom watch movies myself, I purchased a new Full HD TV last year, and I don't expect to access 4K content for a few more years.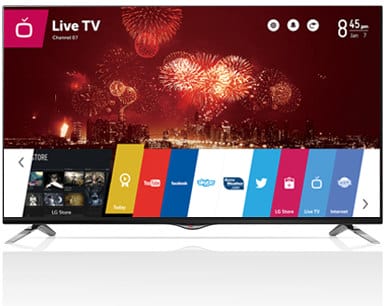 Yet it would be interesting to prospective buyers to find out if advertized features such as audio pass-though of 5.1 & 7.1 codec does work, and whether 4K output (listed and real), HDMI-CEC, 3D videos and other features not supported by my current Panasonic can work properly. It would also be fun for me to test these features. That's why I've been thinking of ways to get both an AV receiver and a 4K TV.
One way would be to get an AV receiver donated by companies such as Pioneer, Onkyo, or Yamaha, and a 4K TV by the likes of Sony, Panasonic, Samsung, or others. But even though CNX Software traffic has increased recently, I don't think it's a realistic option. So instead I've been thinking of raising funds by asking donations and selling some of the devices I used for review.
But first, let's go through the requirements:
4K TV – HDMI 2.0 for 2160p @ 60 Hz support, HDMI-CEC. Optional, but good to have: 3D video support, MHL, DisplayPort (are these found on TVs?)
AV Receiver – HDMI and S/PDIF input. Display showing Codec. 4K pass-through. Codec: Dolby Digital 5.1, Dolby Digital+ 5.1/7.1, TrueHD 5.1/7.1, DTS HD, and DTS MA
This type of devices would allow me to complete my current review process. I've also seen AV receivers claiming 9.2 channel and Dolby Atmos support, but I've never read anybody ask for these, and the price is even higher. So I'm gone to my local consumer electronics shop (Sahapanich) to check what's available, and so far the cheapest options I've found matching the requirements are:
LG UB830T 49″ 4K UHD TV – 54,999 Baht ($1,672). That's the catalog price, and I've been told the actual price would be a bit lower. [Update: It looks like this model can be found for only 35,000 Baht online (~$1065)]
Onkyo TX-NR626 AV receiver – 19,999 Baht ($605).
That means I'd need to raise around $2,200, which is quite higher than I initially anticipated. The HDMI 2.0 (2160p 60Hz) requirement somehow increase the price of the TV a lot, as I could get something for around $1,000 with HDMI 1.4, and DTS-HD, 7.1 channel adds about $100 compared to a 5.1 system with speakers. So if anybody, especially people living in Thailand, knows cheaper options that would fulfill the requirements, that would be greatly helpful, and I'd be able to lower the target amount to raise.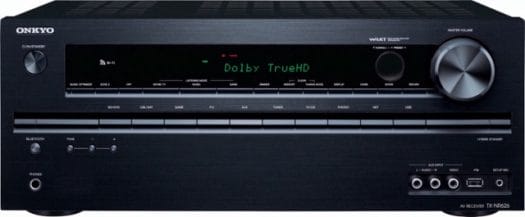 The plan is to run the campaign for 10 days (until 19 January 2015), accept payment by Paypal, and if we can't raise enough money, I'd just click on the refund button in Paypal, since I don't really need donations to run the blog itself. If you'd like to donate, select the 4K UHD TV or AV receiver options below.
Funded! Thank you!
If rather that just donating, you'd rather buy one of the reviewed sample, at a small discount, you can contact me by email if you are interested. I'll also wait the end of the campaign before shipping, and if case I can't raise enough fund, I'll ask whether you still want it or would like a refund before shipping. I would use EMS within Thailand, and Small Packet registered Airmail to the rest of the word.
Device
Price including Shipping
Thailand
Rest of the World

HPH NT-V6 (4GB RAM / 32 GB eMMC)

5,000.00 THB
$160.00

MXQ S85

1,200.00 THB
$42.00

Probox2 EX with air mouse

3,500.00 THB
$120.00

Rippl-TV

3,000.00 THB
$100.00

HD18T DVB-T2 android tv box

1,200.00 THB
$42.00

Zero Devices Z5C Thinko

1,800.00 THB
$60.00

Eny M8S

2,200.00 THB
$72.00

CX-S806 (S812)

2,000.00 THB
$68.00

WeTek Play DVB-S2 (Engineering sample, potential Wi-Fi/Ethernet issues)

1,000.00 THB
$30.00

Ugoos UM3 (Enginnering sample. No heatsink, 5V/2A power adapter)

2,000.00 THB
$68.00

OpenHour Chameleon

4,000.00 THB
$135.00

Tronsmart Draco AW80 Meta

3,800.00 THB
$125.00

Jesurun T034

2,200.00 THB
$72.00

CX-01

500.00 THB
$20.00

MK808

500.00 THB
$20.00

Kimdecent A2

500.00 THB
$20.00

EGreat H5

500.00 THB
$20.00

T428

700.00 THB
$25.00

MK908

700.00 THB
$25.00

FreeOTT

500.00 THB
$20.00

CS868

700.00 THB
$25.00

Vidon.me AV200

1,700.00 THB
$60.00

CubieTruck Metal Case (CubieTruck + Metal Case + Battery + Cables, but no SSD)

3,000.00 THB
$100.00

Freescale SABRE Lite

5,000.00 THB
$160.00

Radxa Rock (2013)

2,500.00 THB
$80.00

Wandboard Dual (no case)

2,500.00 THB
$80.00

Cubieboard (with micro SD slot broken)

700.00 THB
$25.00

A80 OptimusBoard

4,000.00 THB
$135.00
ODROID-XU3 Lite (Board + Case + Power supply + micro HDMI, no eMMC module)

3,000.00 THB
$90.00

ODROID-X with full kit, 10″ display (no touch), power supplies, and others.

4,000.00 THB
$135.00

Atmel SAMA5D3 Xplained

2,000.00 THB
$65.00

A10-OlinuXino-MICRO (Allwinner A13)

800.00 THB
$30.00

WRTnode

500.00 THB
$20.00

LinkIt ONE

2,000.00 THB
$65.00

Texas Instruments Connected LaunchPad (IoT board with Ethernet)

500.00 THB
N/A (Buy from TI :p)

Infineon XMC4500 Relax Lite Kit

500.00 THB
$20.00

Infineon Hexagon Application Kit + Cortex-M Debugger

2,500.00 THB
$80.00

Energy Micro EFM32 Starter Kit

1,700.00 THB
$60.00
I want to keep at least one sample for each processor, especially the 4K capable SoC (Rockchip RK3288, Amlogic S802/S812, and Allwinner A80), so I'll keep at least three samples for this purpose.
I'll keep track of the progress daily (net amount) in the table below, splitting the funding for TV and receiver respetively by 2/3 and 1/3 at first, but I may make adjustments as needed at the end of the campaign. The funding does not start from zero, as include 10,000 Baht for the television, and 3,000 Baht for the AV receiver to get started. I've also sold 4 device locally since I though about purchasing a 4K TV and AV receiver, bringing in 9079 Baht net, as well as a $10 donation (Thanks Nikolai) which I've split between the TV and receiver.
4K UHD TV
AV Receiver
Date
Total Amount Raised (net)
USD equivalent
Total Amount Raised (net)
USD equivalent
Jan 9, 15
16,010 Baht
$

486.75

6,079 Baht
$184.60
Jan 10, 15
21,100 Baht
$642.60
8,829 Baht
$268.89
Jan 11, 15
22,775 Baht
$693.62
9,254 Baht
$281.83
Jan 12, 15
27,647 Baht
$840.60
12,514 Baht
$380.50
Jan 13, 15
30,789 Baht
$936.54
14,042 Baht
$427.11
Jan 14, 15

*

23,000 Baht
$702.59
23,264 Baht
$710.11
Jan 15, 15
23,000 Baht
$702.59
26,964 Baht
$823.46
Jan 16, 15
23,000 Baht
$702.59
27,264 Baht
$836.51
Jan 17, 15
23,000 Baht
$702.59
27,264 Baht
$836.51
Jan 18, 15
23,000 Baht
$702.59
27,264 Baht
$836.51
Jan 19, 15

**

19,610 Baht
$601.88
30,502 Baht
$936.00
* I've re-allocated more funds from sold devices to the AV receiver, since I've been able to confirm LG 42UB820T model supports HDMI 2.0, so that's probably the one I'll buy for 23,000 Baht or less. The only feature missing is 3D support, but not that many people may be interested in 3D videos, and it adds a lot to the cost. I'll also need to buy speakers with the AV receiver, and probably choose another model due to HDMI issues with Onkyo TX-NR626. So I think the crowdfunding is already successful, and I'll buy both a 4K TV and AV Receiver, I just need to decide where, and choose another AV receiver model. *
** The crowdfunding campaign is now complete, and I consider it successful as I could buy an AV receiver (Onkyo TX-NR636 for 25,000 baht) and a 4K TV( LG 42UB820T for 19,610 Baht after getting lucky with a 10% coupon this morning), and I still have to buy some speakers.
Here's the details of this crowdfunding with Paypal fees and shipping:
| | | | | | |
| --- | --- | --- | --- | --- | --- |
| | Gross | Net | Currency Conversion | Shipping | Total |
| 4K TV Donations | $150.00 | $139.50 | ฿4,417.28 | N/A | ฿4,417.28 |
| AV Receiver Donations | $90.00 | $84.22 | ฿2,666.83 | N/A | ฿2,666.83 |
| Device sales (USD) | $686.00 | $660.07 | ฿20,901.18 | ฿4,026.00 | ฿16,875.18 |
| Device sales (THB) | ฿4,200.00 | ฿4,200.00 | N/A | ฿124.00 | ฿4,076.00 |
| | | | | Total: | ฿28,035.30 |
So thanks to my readers, I managed to raise 28,035 Baht, and after adding device sales (9,079 Baht) made previously, and 13,000 Baht out of my pocket, I've got a ~50,112 Baht budget to purchase the equipment needed. I've already spent 44,610 for the largest expenses, and I have 5,500 baht left for the speakers. **
That's it. I think I covered everything. Whatever happens, everybody wins. If enough money is raised, I'll be able to purchase a 4K UHD TV and/or an AV Receiver, and my reviews will be more detailed with 4K output, HDMI-CEC, HDMI and S/PDIF pass-through testing, but if not, I'll have a little less work to do, keep a bit more of my savings, and I'll organize another giveaway week with some of the devices above.

Jean-Luc started CNX Software in 2010 as a part-time endeavor, before quitting his job as a software engineering manager, and starting to write daily news, and reviews full time later in 2011.