Opersys is an Android and Embedded Linux company providing both development and training services, and they regularly attend conferences and release their training materials. The company has also developed a few Android apps to export the file system, the process list and info, and interaction between apps and Android system services exposed via Binder to your computer's web browser.
I found the most interesting app to be Process Explorer, so I gave it a try on Iocean M6752 smartphone.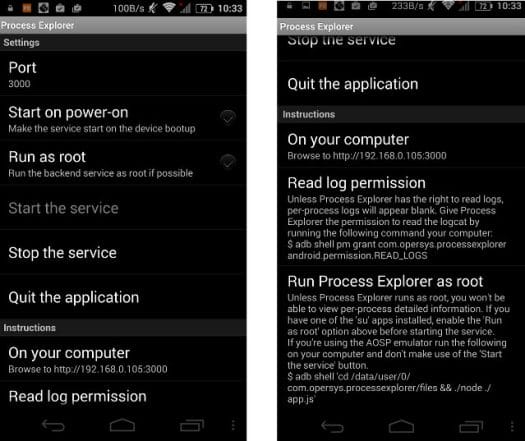 The application requires very little permissions to install, and it's very simple to use. Simply tap on Start the service, and the app will provide the URL to browse the processes on your computer, in my case http://192.168.0.105:3000.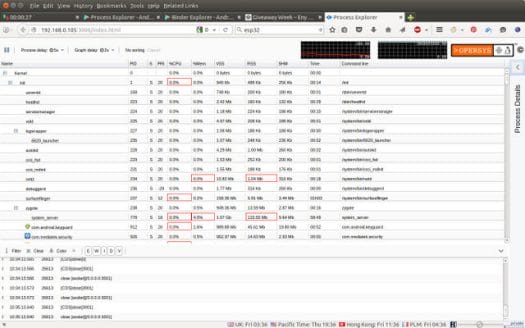 The output is pretty useful, as you get much more information than you could get on your smartphone or tablet screen with CPU and memory usage, running time, logcat, etc… If you click on a process however, you'll see some permissions issues if your smartphone is not rooted.
I though mine was not rooted, so I tried with Framaroot, but it has not been updated for a while, and I did not work. After searching a little longer, I had a face-palm moment, as root access and superuser can simply be enabled in Settings->Security->Superuser. So if you have a Mediatek smartphone and want to easily enable / enable root that's something to look at.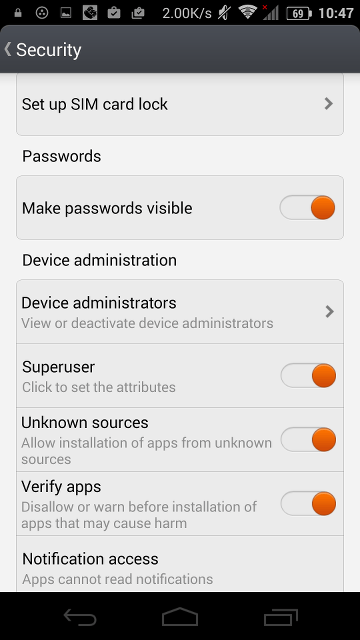 Once my little root problem was solved, I set File Explorer to "Run as root", and could access more information including memory usage, network usage, and more. You can also right click on a process to terminate (SIGTERM), kill (SIGKILL), or restart (SIGUP) it.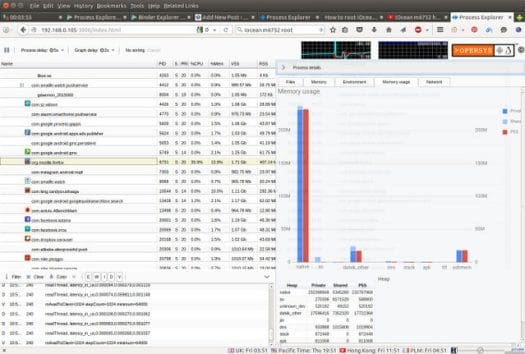 So that could a very useful tool, and it made me notice some apps I never use are running in the background like Antutu, Xiaomi Smartphone, Mobile Uncle… which I should consider removing.
Opesys tools are also open source, and you can download the source code pr contribute on Github. There are two components for File Explorer, the Android app itself, and the node.js based backend running on your computer.
I found about File Explorer, as Karin Yaghmour released Binder Explorer earlier today. I also tried it, but I had less luck. You'll need to stop File Explorer, or change the TCP port to something other than 3000 to avoid conflict.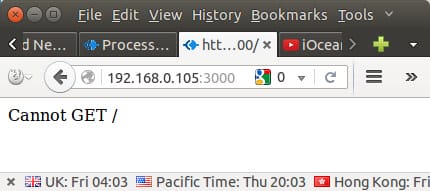 It still did not work for me, and all I got was a "Cannot GET /" message in Firefox. [Update: The developer told me to try http://192.168.0.105:3000/index.html instead, and it worked beautifully, although I had to wait for a little while before the graph is fully generated]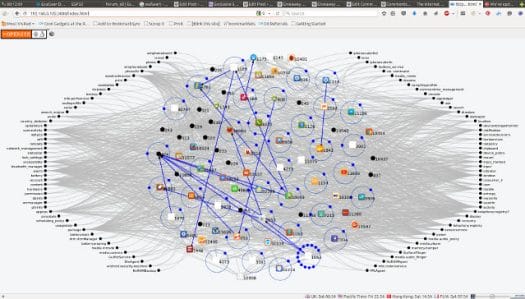 Jean-Luc started CNX Software in 2010 as a part-time endeavor, before quitting his job as a software engineering manager, and starting to write daily news, and reviews full time later in 2011.