I test a fair amount of features in my Android TV boxes review, but I usually don't test Netflix and other premium online video services since I don't have any such accounts. These kind of applications appear to be limited by the DRM features enabled in Android. For example, Full HD and 4K video streaming in Netflix requires Google Widevine Level 1, and most devices only come with Level 3 which only supports standard definition, due to cost reasons.
So I decided to look whether I could find an app that would list DRM features, and DRM info appears to be it.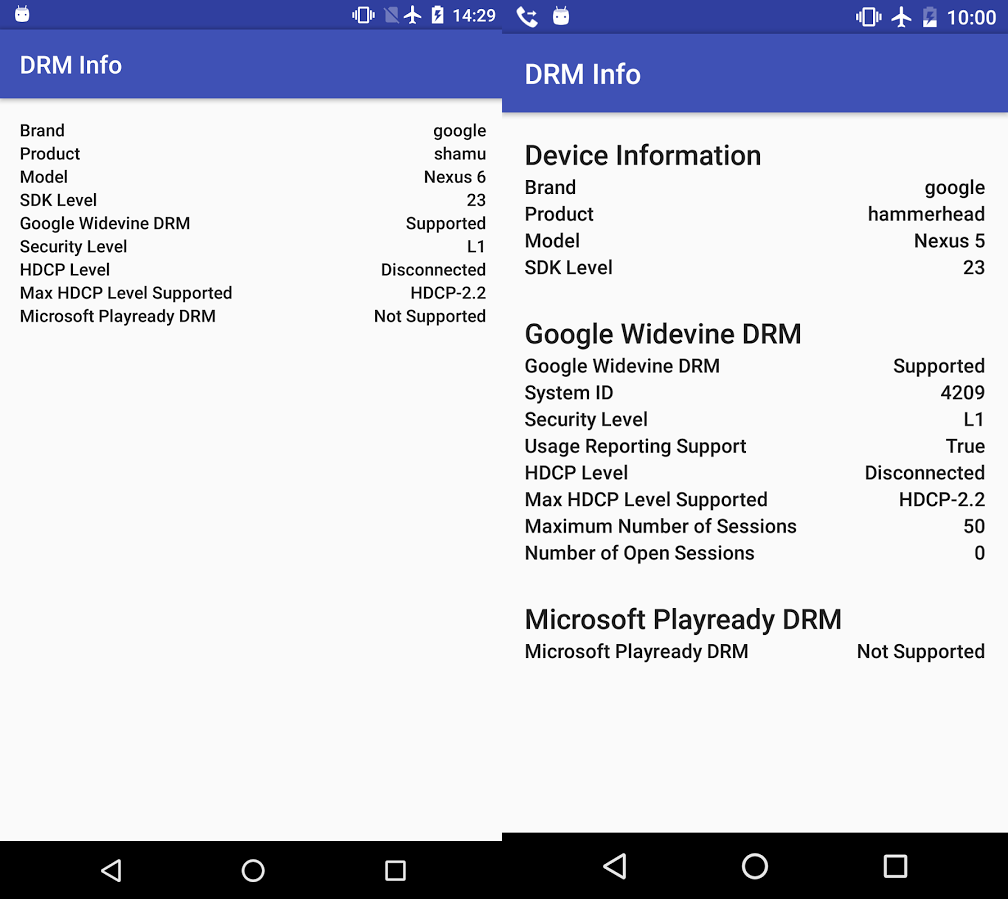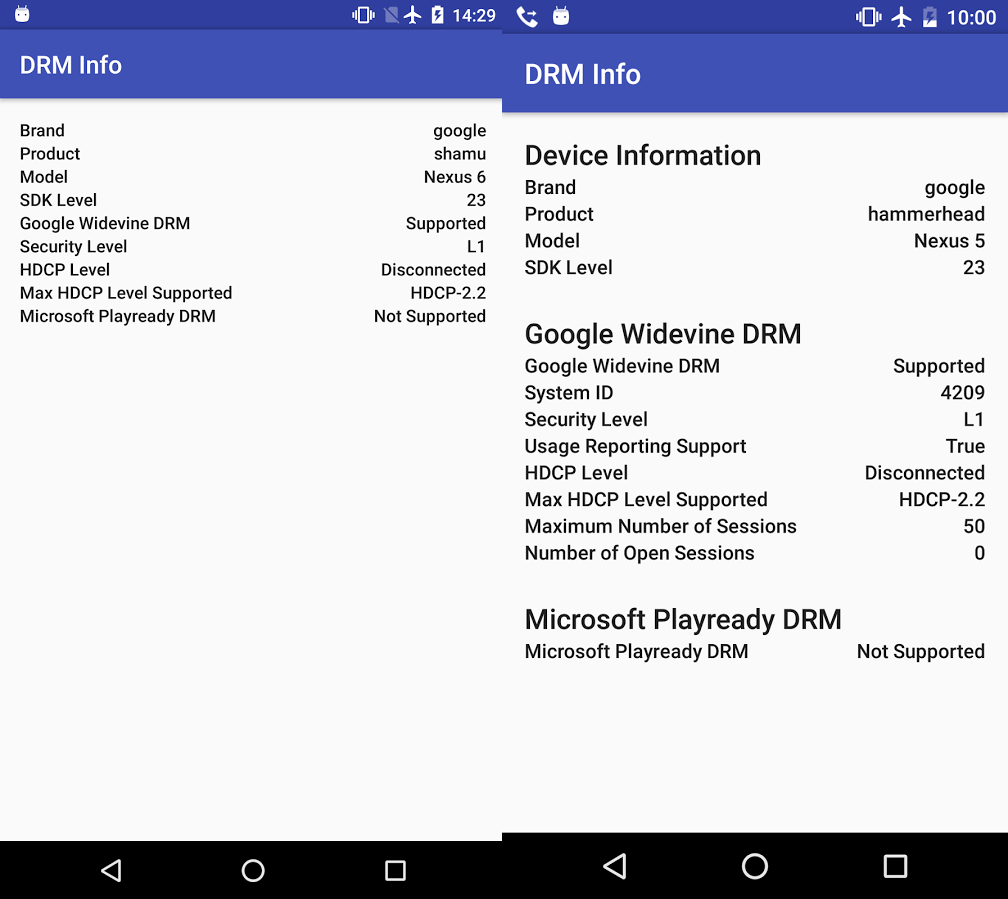 The app will report both Google Widewine and Microsoft Playready DRM information. The screenshots above show Google Nexus 5 and 6 firmwares include Widevine Security Level 1, but no Microsoft Playready support.
So it looks like a neat and easy way to test DRM features of Android device, so I installed on my Mediatek smartphone, and unfortunately it crashed at startup. So I tried on WeTek Core, which I know supports Level 1, and I had the app would just show a white screen for a second or so before exiting…
It looked promising, but it did not work on two of my devices. Do you have any better luck?
[Update: The app has now been updated and work on my Android smartphone. I could not try on WeTek Core, as a firmware update has rendered the device unusable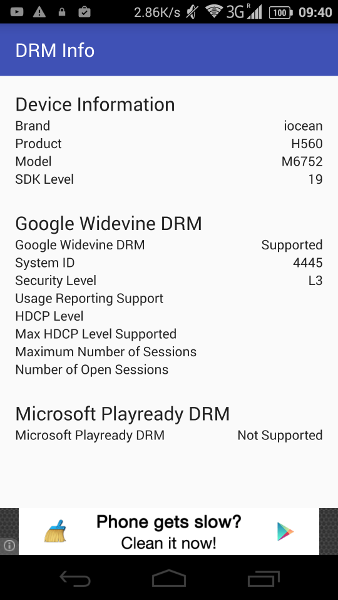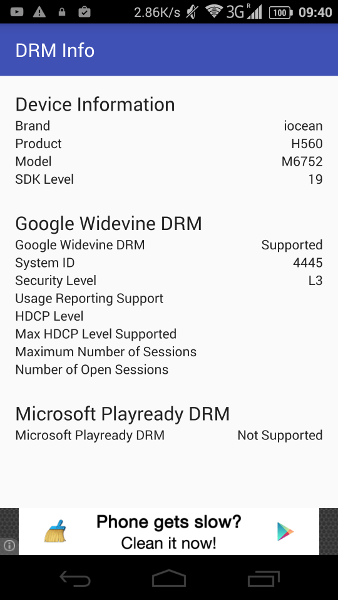 So only Widewine Level 3 for my phone, and no Playready support.]