I've been featuring a few cheap automation appliances such as Orvibo Wiwo S20 WiFi smart socket or lately Sonoff & Slampher WiFi and RF switch and lightbulb adapter, and people mentioned that Wiwo S20 socket was unlikely to be compliant with CE up to 10A since it lacked the ground pin, and I was also informed that Sonoff & Slampher was probably not compliant with UL certifications. Why does not matter? The picture below may give a clue…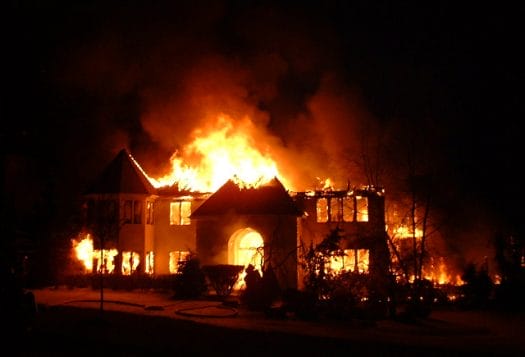 UL and CE certifications are used to make sure the device complies with safety regulations, and in some case make also improve reliability, as in UL compliant power supplies will feature inexpensive TVS device to protect against thunder. And if you think you are covered because you have an house insurance, it's quite likely it will be void if the on-site expert find a non-compliant device on the site of the fire.
What's complicated is that there are many UL standards depending on the device your use, and it's also difficult to verify the validity of the UL/CE certifications, as manufacturers can easily print a fake UL or CE (which may also mean China Export) to show the device is certified. You could also ask the sellers to provide a UL and CE certifications, but you'll need to know which one is required for your device, and then make sure it has not been forged.
Recently, hoverboards have made the news in the US, as some have been found to be unsafe, and Amazon even asked customers to throw out unsafe hoverboards and promised to refund them, as both the charger and battery were found to unsafe.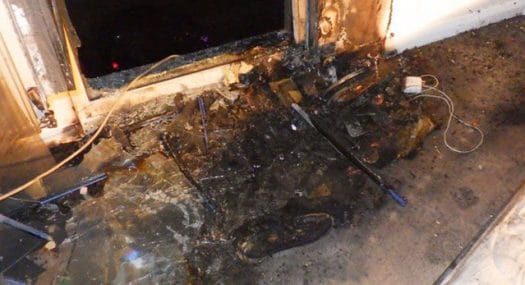 The Verge provided some more insights to which UL safety standard were ignored:
Amazon just sent out a notice to all "hoverboard" sellers to "provide documentation demonstrating that all hoverboards you list are compliant with applicable safety standards, including UN 38.3 (battery), UL 1642 (battery), and UL 60950-1 (charger)."
UN 38.3 is not a UL, but a UN standard for transporting Lithium batteries where 8 tests are carried out. UL 1642 is specific to user or technician replaceable Lithium batteries with up to 5 grams Lithium, while UL 60950-1 standard applies to "mains-powered or battery-powered information technology equipment, including electrical business equipment and associated equipment, with a RATED VOLTAGE not exceeding 600 V". So there's no way consumers can be aware of those themselves, so they'll have to trust their seller on that one, and although even Amazon could not guarantee the safety of the products, at least they have now taken measures to mitigate the issues.
What's the cost of UL certification for manufacturers? I've been told it costs $5,000 or more depending of UL requirements for your products, so while it should be no big deal for more expensive products, you may understand why manufacturers of cheap devices ($5, $40, $20) may think it may not be necessary, especially since UL is not a legal requirement. Another option is to go with ETL certification that is supposed to be much cheaper, and also make sure the devices are safe to use. The difference between UL and ETL is explained on that blog:
UL and ETL are both what is called Nationally Recognized Testing Laboratories (NRTL). NRTLs are in place to provide independent safety and quality certifications on products. Electrical appliances typically require their certification (especially 240V appliances). UL develops the testing standards and tests to them. ETL tests to UL standards. In order for an inspector to sign off on permitted installation for an EVSE, the National Electric Code requires the EVSE be NRTL listed (in the US that is ETL or UL). ClipperCreek does use both laboratories; the selection of which laboratory depends on which company provides the best value for their service that we can then in turn pass on to our customers.
Those safety certifications are very important for high power device such as electrical appliances, and you should definitely ask the seller for safety certifications before purchasing such devices, but even non-compliant smartphone charger may be an issue with one woman electrocuted while using an allegedly fake charger with her iPhone.
Thanks to Jon for the article idea, various links and insight.

Jean-Luc started CNX Software in 2010 as a part-time endeavor, before quitting his job as a software engineering manager, and starting to write daily news, and reviews full time later in 2011.