Idein, a Japanese startup, has been working with a Raspberry Pi compute module to create Actbulb, a multi-functional device for applications using computational sensing and data analysis, and that fits in a regular light bulb socket. But for their internal testing, they've decided to create a cluster for 16 Raspberry Pi Zero boards.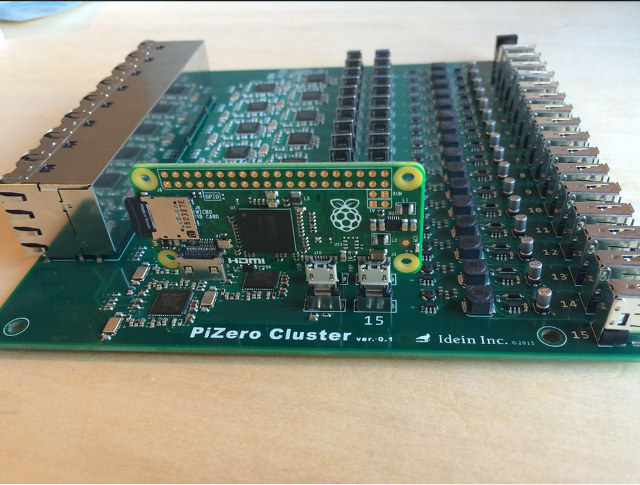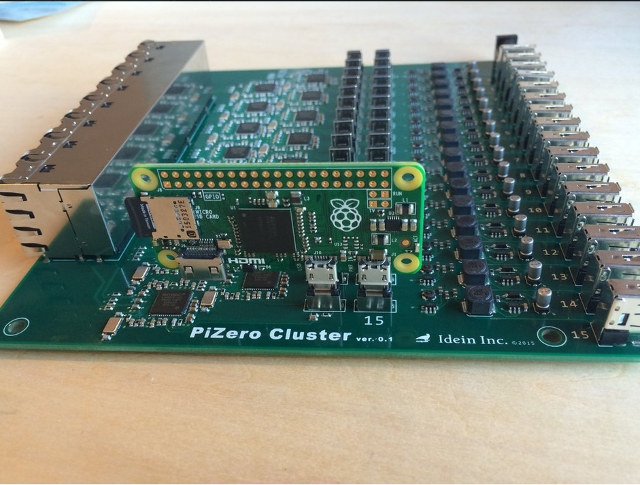 PiZero Cluster board has 32 micro USB ports for power and data, two for each Raspberry Pi Zero board, 16 USB type A ports, and 16 Ethernet interfaces. They've likely done this board for testing their ActBulb, as Koichi Nakamura, Idein CEO & founder mentioned that:
We are making a sensing device that uses Raspberry Pi compute module. So we need many Pi's for the development and tests. Since we will use Pi's GPU for image processing, deep learning, etc. We need real Pis but not just Linux machines. Another reason. It can be used for flashing eMMCs of our devices via USB ports when we have to do that by ourselves.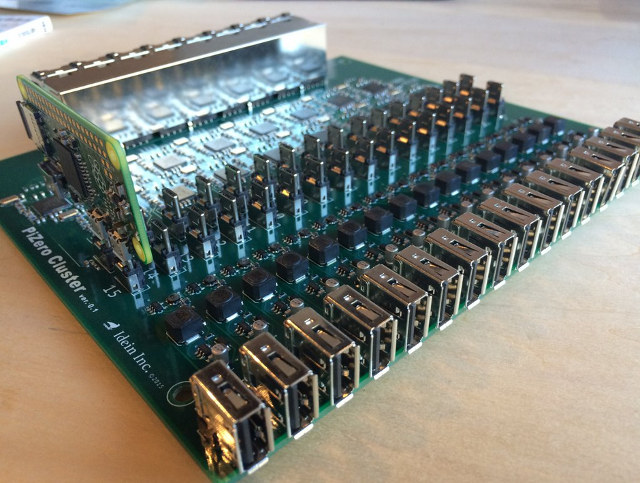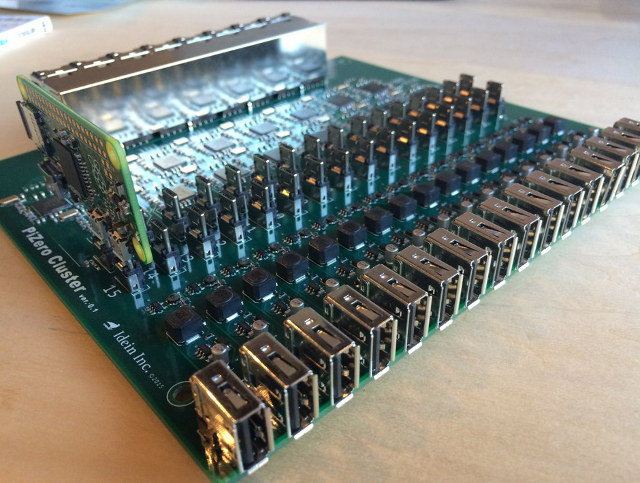 You may have noticed that there's only one Raspberry Pi Zero in the cluster board, simply because they don't have more, and the boards are not available for sale. The Raspberry Pi foundation is making more , but they will only allow one per customer for now due to the high demand, so it may take some time until they get their 15 other boards, although I guess friends and family could help…
[Update: Since they had quite a lot of feedback, the company has now plans to integrate an Ethernet switch, add GPIO headers, etc.. and likely sell it. See new tweet]