We've just reported about the preview release of Google Assistant SDK that works on the Raspberry Pi 3, and other boards with a microphone, speakers, and access to Internet. The Raspberry Pi foundation and Google have now made it even easier, as they launched AIY Projects Voice Kit with a Google Voice HAT, a speaker, a stereo microphone Voice HAT board, a button, a few cables, and a cardboard case.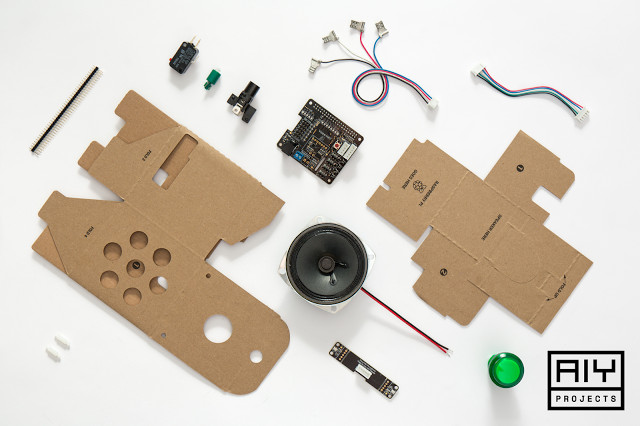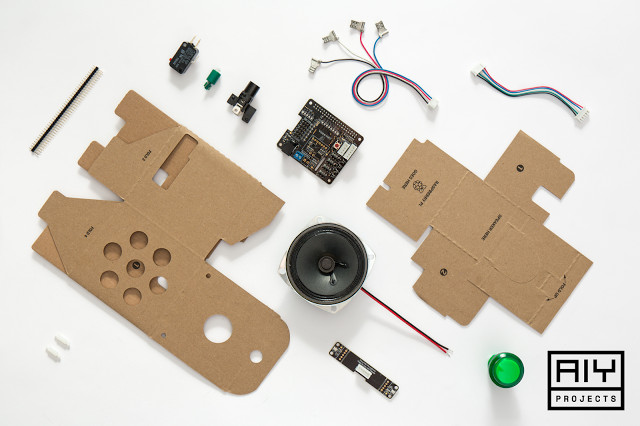 You'll just need to add your own Raspberry Pi 3, follow the instructions to assemble kits, load and setup the software. Once this is all done, you'll be able to press the top button, asking anything you want to Google Voice, including the weather.
Price? Sort of free, as it comes with MagPi 57 magazine, where you'll also find detailed instructions for the kit. Google AIY Projects got its name from a mix between (DIY) and artificial intelligence (AI), and considering it's "Projects" and not just "Project", we can expect more kits in the future.