A typical WiFi router range is limited to around 50 meters, and even less in a building with walls and competing WiFi routers. But it's also possible to use WiFi for longer range communication, and for example, CNLohr managed to get an ESP8266 module answering ping requests over 4km away with a powerful antenna that is supposed to allow for up to 20km range and costs around $80 (NB-2G18 model).
But if you're budget is more limited, Banggood has started to sell a "10dB directional antenna" for $9.84 shipped. It is said to be for TTGO ESP32 board, but I don't see why if would not work with other WIFI boards with a u.FL or SMA connector.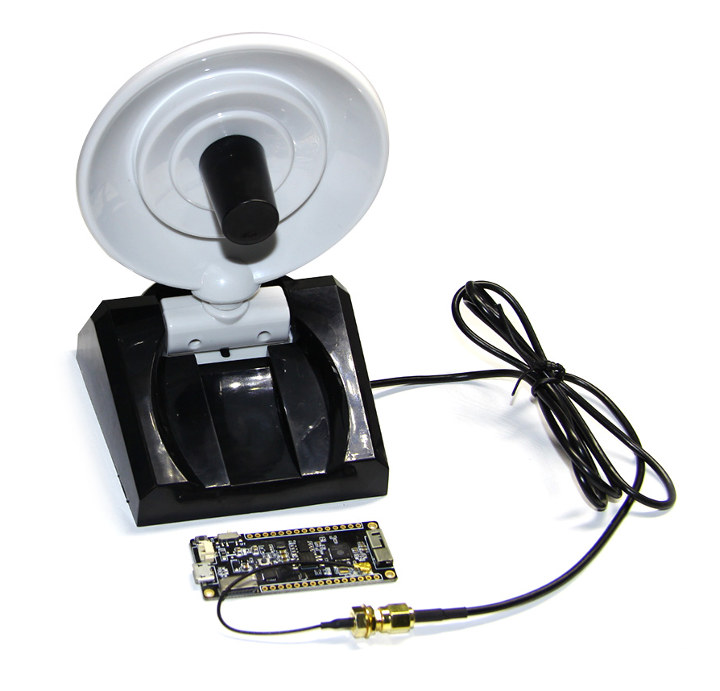 Specifications listed for the antenna:
Frequency – 2400~2500MHz
S.W.R.: <=1.5
Antenna Gain – 10dbi
Radiation – Directional antenna
Polarization – Linear
Impedance – 50 Ohm
Wire distance – 1m
Connector: IPEX
The main cable features an SMA connector, but if the photos are to be believed a shorter SMA to u.FL cable is also provided, so it should work out of the box with most WiFi boards supporting external antennas. It's also designed to be wall-mounted. It should be interesting to find out what type of range people playing with this antenna can get.