The features and design have changed, but the reliability and the advanced processing capability are all the well-known new Raspberry Pi 4, housed in the new Pi-Top [4]. The popular platform has come out with a portable design with expanded connectivity, scalability, and increased processing capabilities. It boasts an OLED display in a mini-PC form-factor that the company has announced will go on sale on Kickstarter.
The SBC industry is seeing a general increase in features and processing ability. Added device connectivity, especially in multimedia capability. The Pi-Top [4] is no exception. The laptop version of Pi-Top is still a viable computer with many features for an SBC footprint. The new Pi-Top [4] mini-PC has expanded RAM, increased ports, and comes with an inventor's kit.
The Pi-Top [4] comes with a roster of accessories that include; sensors, LED's, and potentiometers to get those just beginning their journey on the path of invention, off the ground. There is a foundation plate included that attaches to the bottom of the mini-PC and allows the Pi-Top [4] to connect to those accessories.
Included with the standard model
16GB microSD Card
Pi-topOS
Power Supply
Ethernet Cable
Hex Key
One Year Warranty
The Pi-Top [4] comes with an array of upgraded specifications; the unit is based on the Raspberry Pi 4 Model B, that is part of an SBC running a Broadcom BCM2711 SoC that carries a 4-core Cortex-A72 that clocks at 1.5 GHz. A significant speed increase over earlier RPi's. There are four USB ports; two are USB 3.0, while the micro-USB on the earlier models is now a USB Type-C.  The mini-PC comes with 4GB RAM, standard.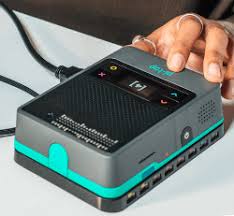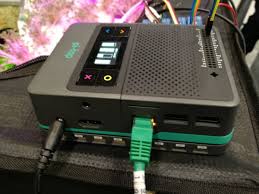 The company is letting it be known, that with the increase in processing speed, and expanded features, the Pi-Top [4] can easily attach to a keyboard, mouse, a display and even another computer. There are four fully programmable buttons on either side. The Pi-topOS includes such features as a dedicated social platform, named "Further", where users can share designs, and projects as well as code and other data or information.
The Pi-Top [4] has no release date yet or a price, but the company has announced that when it does come to market, it will be offered on Kickstarter. More details may be found on the product page.

Stephen started writing about technology after publishing sci-fi short stories. His first White-Paper, written in 2008, was well received and inspired him to continue writing about technology. Today he writes in the technology space full time, covering a multitude of topics. During the time he wrote part-time he edited hundreds of titles for large publishers, in science and technology. He lives in Staten Island, with his wife and children.