Cluster HAT is a solution to the problem of building cluster computing. Distributed computing is difficult already, and this tiny hardware kit is one answer to the problem.
Although building a computer cluster is not that easy, it is one of the most impressive Raspberry Pi projects.
Why Cluster HAT?
The Cluster HAT (Hardware Attached on Top) interfaces a (Controller) Raspberry Pi A+/B+/2/3/4 with 4 Raspberry Pi Zeros. It is configured to use USB Gadget mode. Also, it is an ideal tool for teaching, testing or simulating small scale clusters.
Cluster HAT leverages the flexibility of Raspberry Pi by allowing programmers to experiment with cluster computing.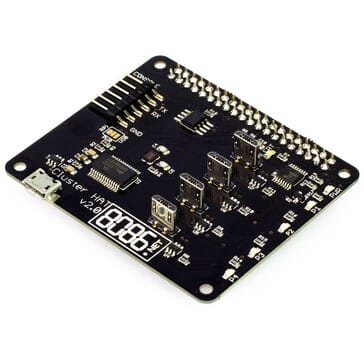 It is important you know that the HAT does not come with a Raspberry Pi or Pi Zero. The two are purchased separately. Pimoroni, the manufacturer, provides assembly and control instructions on its product page. Also, they explain 3 ways of setting up the HAT.
Specifications of Cluster HAT
The HAT can be used with any mix of Pi Zero 1.2, Pi Zero 1.3 and Pi Zero W.
USB Gadget Mode: Ethernet and Serial Console.
Onboard 4 port USB 2.0 hub.
Raspberry Pi Zeros powered via Controller Pi GPIO (USB optional).
Individual Raspberry Pi Zero power controlled via Controller Pi GPIO (I2C).
Connector for Controller Serial Console (FTDI Basic).
Controller Pi can be rebooted without interrupting power to Pi Zeros (network recovers on boot).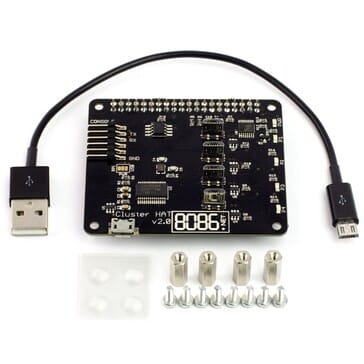 Kit includes:
The HAT
HAT standoffs and screws
Short USB rope (color may vary)
In Conclusion
The cluster HAT v2.3 is available for purchase, and while it is currently out of stock at Pimoroni, it is available to order from SB-Components for $49.22.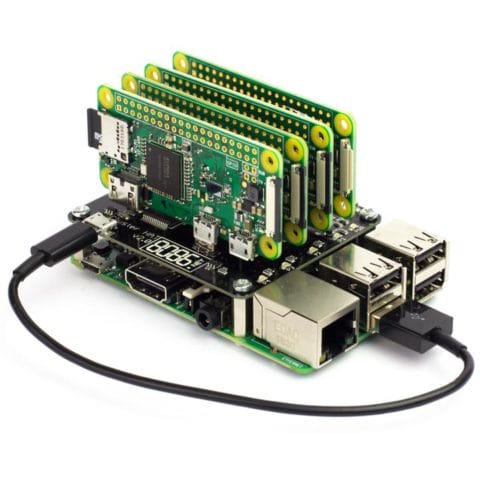 Via NotebookCheck

Tiwalade Joanna Okedara is a content writer, and blogger, with a passion for all things tech. She also specialises in writing SEO content, and spends most of her time researching new content marketing strategies. She loves to cook, and plan events in her spare time