Back in 2017, Bitcoin peaked at almost $20,000; many were pretty shocked about how this supposed virtual currency suddenly become a scare resource. It also brought limelight to the technology behind it Blockchain and the idea of Decentralized internet. Although the success of the cryptocurrency didn't last that long, as it lost about 80 percent in a year and still categorized as one of the biggest bubbles in financial history.
After the crash of Bitcoin and some other similar cryptocurrencies, a lot of people predicted that's the end of the whole Blockchain thing, and the idea of Decentralized internet will not happen. The recently announced Facebook Libra, a new cryptocurrency by the American giant Facebook, shows that Blockchain and the Decentralized web isn't going anywhere and will probably start growing stronger.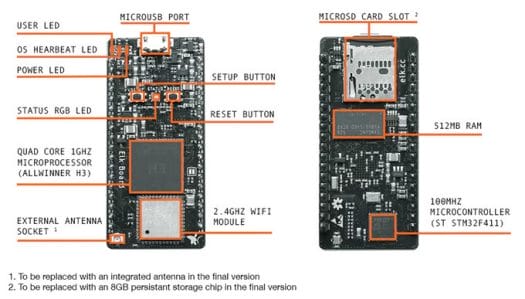 Arduino made it possible for Artist, Makers, Engineers, Students to bring ideas to life and quickly make things easier. Now, the Elk board is attempting to make it easy to add decentralization and blockchain to your project.
Elk is an Allwinner H3 development board built for the blockchain and the decentralized web. It brings two worlds together: the simplicity of Arduino development and decentralized network. With Elk, you can build applications that interface with a decentralized platform like Ethereum, IPFS, and Whisper.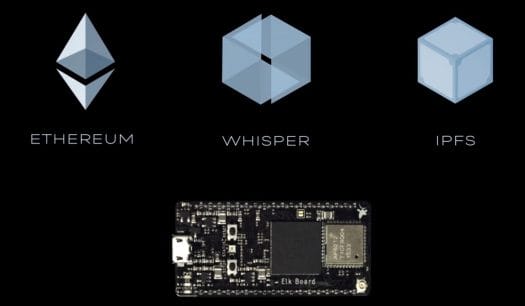 Elk is the brainchild of the team behind 1Sheed, a single shield that lets you replace all of those other shields with your smartphone, so the team has experience with hardware development. They are calling their decentralized IoT concept "Decent IoT," meaning Decentralized, ethical & secure.
The Elk development board includes an Arduino compatible SDK, a mobile app that allows you to communicate with your hardware privately through decentralized technologies, and it is a straight plug and play device. Elk is as simple as an Arduino, and with the Allwinner H3 Elk is about as powerful as the Raspberry Pi.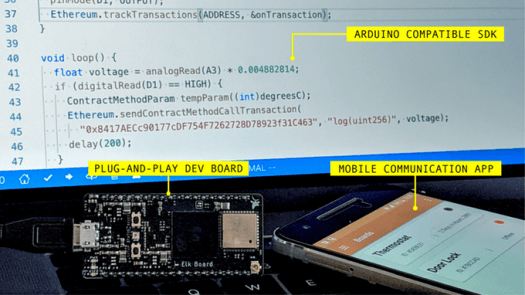 Technical Specifications:
Quad-Core 1Ghz Linux SoC (H3 from Allwinner) with 512MB of DDR3 RAM
8GB mass storage eMMC persistent storage
100Mhz 32-bit microcontroller (STM32F411 from STMicro)
2.4Ghz WiFi module with an integrated antenna
RGB LED
2 push-buttons
Dual inline breadboard compatible hardware board (55mm x 25.5mm)
3 LEDs (User LED, Heartbeat LED, Power LED)
GPIOs:

28 Digital
10 Analog
2 UART
3 I2C
3 SPI
21 PWM
With Elk, you can build projects that can accept and send cryptocurrency payments (Ethereum currently supported), communicate privately to other devices or robots with the Whisper API, log and view sensor data using IPFS without provisioning a server, and many more.
I like the idea of having an alarm clock that charges you money if you don't wake up on time or gym device that bills you more if you don't exercise enough.
One thing is undoubtedly certain, IoT is growing, and the number of connected devices is mainly increasing day by day, which is leading to concerns for privacy. Elk attempts to go the route of a decentralization ecosystem so that the confidentiality of your data is in your own hands.
Elk is currently being crowdfunded on Kickstarter, and they are already funded with over 40 days left. A pledge of $69 will grant you access to a single Elk board, and a higher commitment gives you Elk board(s) plus other incentives. Delivery is expected around March 2020. More information is available on the campaign page.
With Elk, robots can finally pay you back!

I enjoy writing about the latest news in the areas of embedded systems with a special focus on AI on edge, fog computing, and IoT. When not writing, I am working on some cool embedded projects or data science projects. Got a tip, freebies, launch, idea, gig, bear, hackathon (I love those), or leak? Contact me.