Back in 2016, I tried to find the cheapest MCU, and discovered Holtek HT48R002 8-bit RISC MCU @ 8MHz with 1K x 14-bit OTP memory, and 64 bytes of RAM that was selling for around 8.5 cents per unit for 1k orders at the time, and about the same now.
But this morning, I read a post about sub-10-cents microcontrollers where cpldcpu details offering of several mostly little known vendors including Bojuxing Industrial, Eastsoft Micro, or Puolop. But Paudauk PMS150C especially caught my attention since price starts at $0.033, or 3 cents, and EEVBlog community has been working on getting SDCC open-source toolchain to work on the MCU.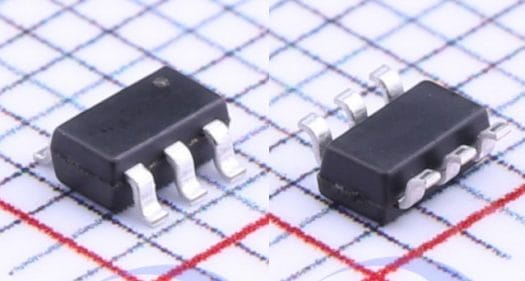 PMS150C MCU specifications:
CPU – Processing unit with 79 "powerful" instructions
Memory – 64 Bytes data RAM
Storage – 1KW (1K x 14-bit) OTP program memory
Peripherals

1x hardware 16-bit timer; 1x hardware 8-bit timer with PWM generation
1x general purpose comparator
Up to 6x I/O pins with optional drive/sink current and pull-high resistor
1x external interrupt pin

Misc

Fast wake-up support on each I/O
Internal high RC oscillator and internal low RC oscillator;
Eight levels of LVR (Low Voltage Reset)- 4.0V, 3.5V, 3.0V, 2.75V, 2.5V, 2.2V, 2.0V, 1.8V

Packages

PMS150C-U06: SOT23-6 (60mil)
PMS150C-S08: SOP8 (150mil)
PMS150C-D08: DIP8 (300mil)

Temperature Range – -20°C ~ 70°C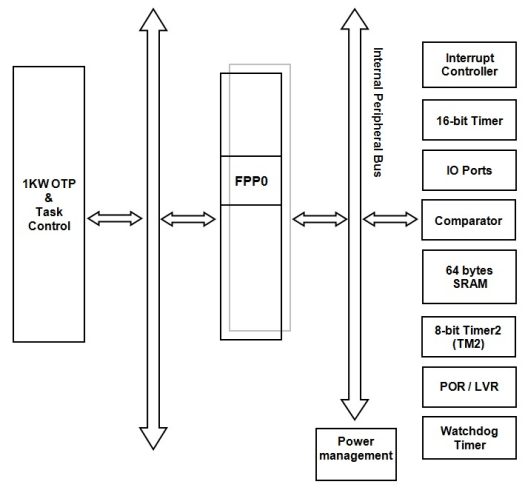 The product page has mostly bilingual (English + Chinese) documentation and application notes, as well as link to the IDE and program writer software.
As mentioned in the introduction, a small community formed in EEVBlog around Padauk MCU to reverse-engineer the programmer and create an open-source toolchain for the device. This lead to the design of an open source hardware programmer and several flavors of the PDK architecture is now supported by SDCC open-source toolchain which also works with many other low-end MCUs such as STM8.

If you'd like something with reprogrammable flash as opposed to OTP ROM, the PFS154 embeds 2k x 14-bit flash memory for about twice the price, or close to 7 cents. The PFS173 is another member of the family with even more storage (3k x 14-bit), and 256 bytes RAM, as well as an 8-bit ADC.
If you wonder what can be done with such low-end MCUs, well, you can blink LEDs, more exactly 300 RGB LEDs…
The instructions are available on Anders' website, or Github repository with the source written in "Mini-C".
So where can you buy the chip without going physically in China. One option is LSCS where it's sold for 0.0318 USD a piece if you order 100 or more for a whopping total of $3.18. Other options are Taobao (in Chinese), but you can always find Taobao "forwarders", and Semilotec..
I could not find any PMS150C development boards nor breakout boards, but I suppose it should be feasible to use an SOT23-6 or SOP8 breakout board like this or that.

Jean-Luc started CNX Software in 2010 as a part-time endeavor, before quitting his job as a software engineering manager, and starting to write daily news, and reviews full time later in 2011.