Back in 2017, WandBoard announced the release of an upcoming Raspberry Pi like SBC based around the NXP i.MX8M Quad applications processor, ARM Cortex-A53 + M4 architecture and Vivante GC7000 GPU called the WandPi 8M. The board was designed around the popular Pi (85 x 56 mm) form factor bringing 4K UltraHD with HDR video quality with pro audio fidelity.
WandPi 8M was scheduled for the release in spring of 2018, but ever since WandPi 8M never came to life. It was suggested that the board must have gone to the SBC heaven.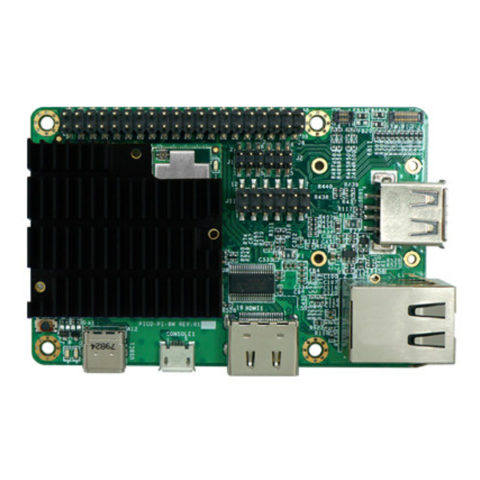 Back to 2019, a similar board was discovered recently on Hacker boards called the PICO-PI-IMX8M with almost similar design and specification. The PICO-PI-IMX8M board shown also features the same NXP i.MX8M Quad-core processor and the Vivante GC7000 GPU but relies on PICO-IMX8M system-on-module plus a baseboard inspired by Raspberry Pi form factor, and compatible with (most) HAT add-on boards.
A quick look around the Wandboard Website shows the same PICO-PI-IMX8M shown on Hacker Boards but mostly empty for now. According to Wandboard, the PICO-PI-IMX8M is a compact opensource community board around the NXP i.MX8M Arm Cortex-A53 SOC and targetting multimedia 4K HDR streaming applications.
PICO-PI-IMX8M is most probably a replacement for the never released WandBoard WandPi 8M. All related information about the previous board has been removed.
The board is based on the NXP i.MX8M Quad application processor which contains four 64-bit, Armv8-A Cortex A53 cores clocked at 1.3GHz, and one Cortex M4F core clocked at 266MHz. Just like the WandPi 8M, the updated board also comes with five board variants:
PICO-PI-IMX8M Lite
PICO-PI-IMX8M Basic
PICO-PI-IMX8M Pro
PICO-PI-IMX8M Dev
PICO-PI-IMX8M Dev-Extreme
The image below shows the difference between each board variant.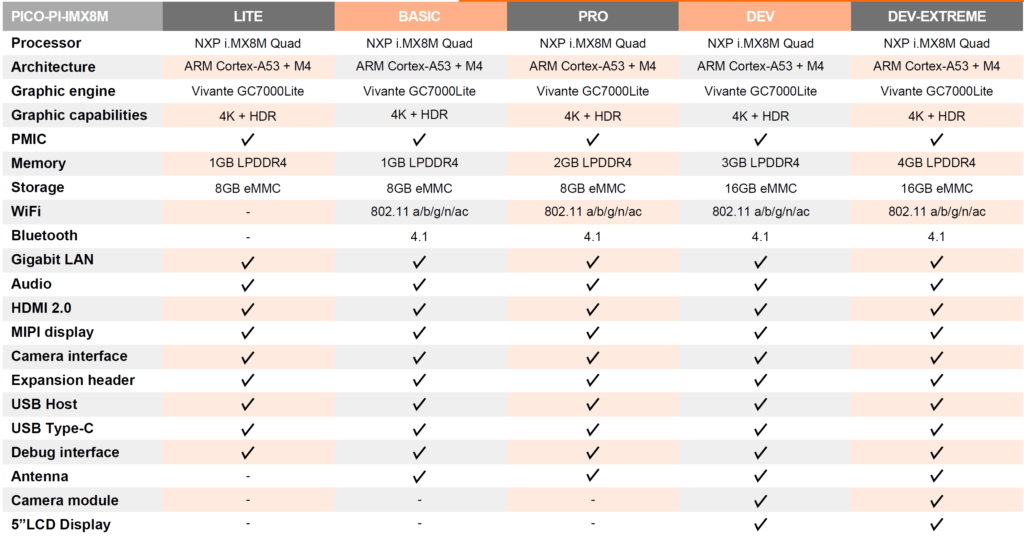 Another significant notable difference between the WandPi 8M board and the new SBC is the presence of a heat sink protecting the SoC chip and addon chips.
All variants use the LPDDR4 RAM technology and the eMMC 5.1 chip which supports the 200MHz DDR mode. Some other notable features:
Hardware acceleration for video playback 4Kp60 HEVC/H.265 main, 4Kp60 VP9 decoder, 4Kp30 AVC/H.264 decoder.
Presence of two 4-lane MIPI-CSI for cameras.
20 audio in/out 32-bit channels with sampling frequency up to 384 kHz with DSD512 support.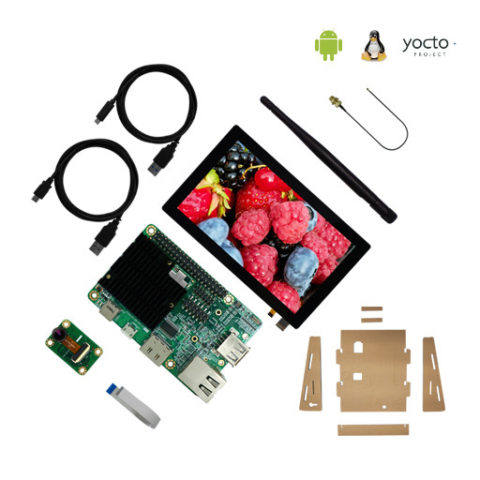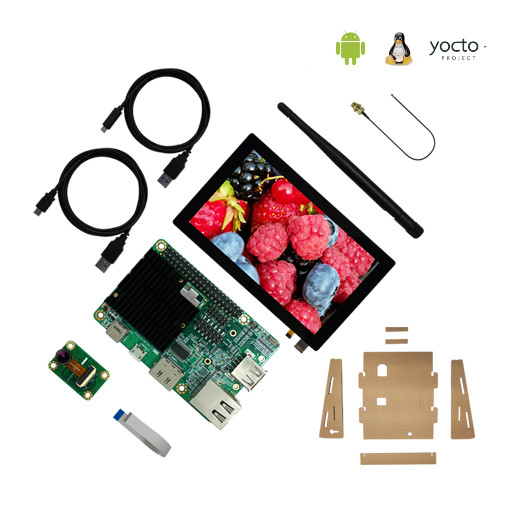 The board is currently available for sale from Technexion which is currently being sold as an evaluation kit comprising of: 1x PICO-PI-IMX8M, a single touch display/HDMI display, 2 cameras (optional), and interfacing cables. The base kit goes for $175, and the full kit (touch display, 2 cameras, 4GB board) goes for $345.
Aside Technexion, you can also purchase the board from mouser. More information is available from the product datasheet.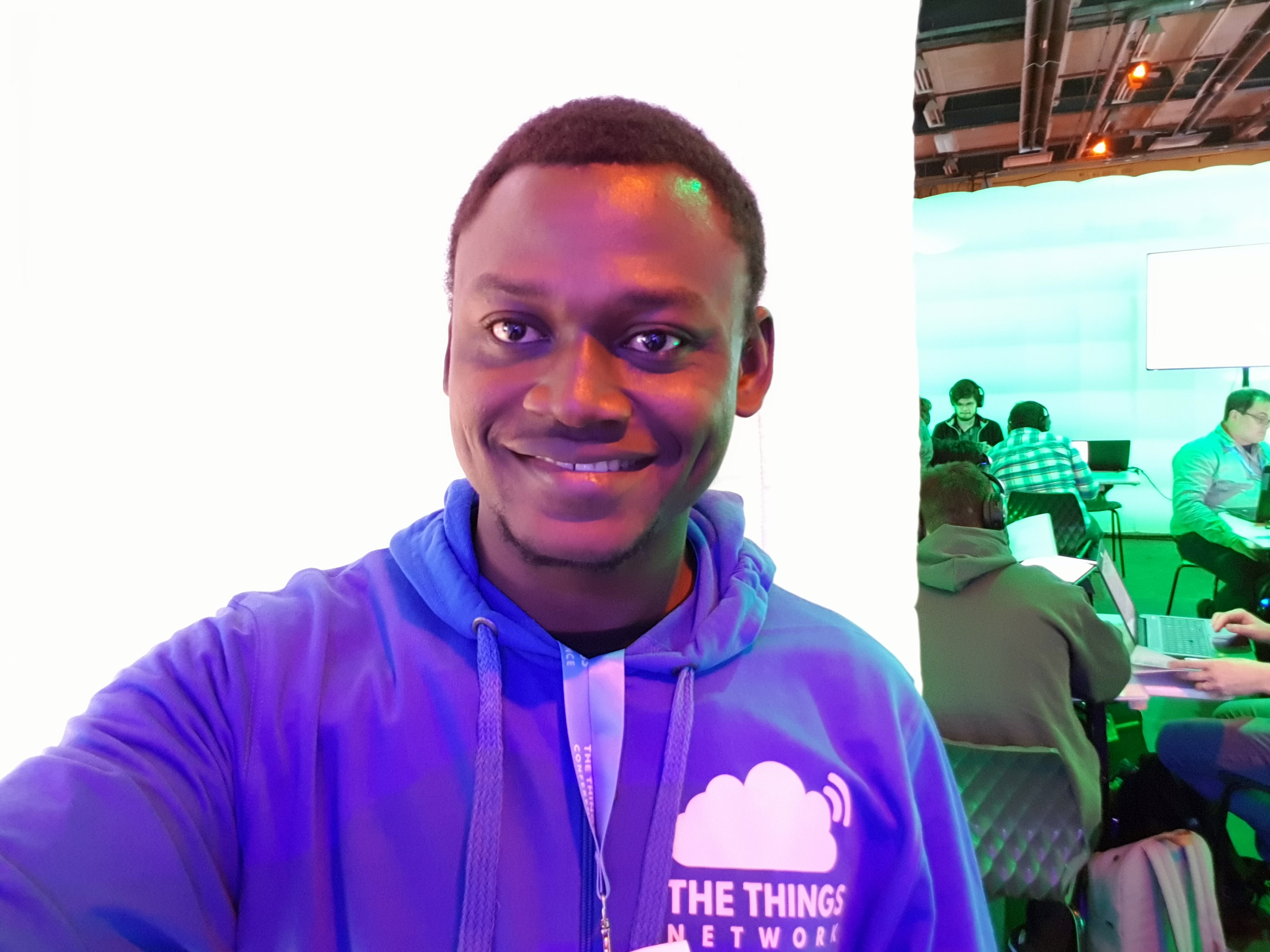 A free wanderer who is highly interested in technology, especially those concerned with saving and solving human problems. He could be nerdy sometimes, in that state he is digesting topics related to deep learning, machine learning, natural language processing, internet of things, smart cities, embedded systems, mobile robots, precision agriculture, and lastly machine vision.