Automation and IIoT Through YABA
YABA is an acronym and a concept being developed. The acronym is Yet Another Backplane Architecture (YABA). The concept is to bridge the gap between PLC/PAC and open source hardware.
The YABA Bridge to IoT
YABA is designed to be a robust, open hardware controller that will be a simple but effective midpoint or bridge to the approach of modern industrial technologies in the automation and IoT sector, especially production lines in industrial settings.
Where YABA is in Process
The process is midstage right now, with a prototype coming. There is an IndieGoGo campaign, but it is at the development stage right at this moment. The developer has reported that the team is about two months out of a working prototype, which should put them an efficient schedule timeline. The project has the backplane, CPU, I/O boards at about 75% complete, and just working towards the sleek enclosure which is what needs funding.
The Ongoing Work
The working design is a desktop model of YABA with an eye towards a consumer development market and the kine production in industrial settings. The unit is off the drawing board and the concept is being constructed.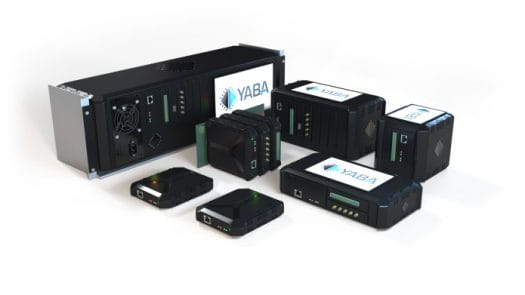 A Mid-Range Price Point
The pricing will be between the low priced but hard to assemble boards and to industrial more versatile but expensive boards. The mid-range pricing, scalability and eventually option rich YABA is thought to be a very cost-effective and versatile alternative to other industrial and consumer backplanes on the market.
The Developer's Extensive Background
Behind the project is a maker with 30 years of industrial and consumer development in areas such as the design of microprocessors and FPGAs, systems for measuring X-Rays, industrial production line defect visualization, both design and production, boards based on a backplane architecture, and C++ programming that approaches line totals in the millions.
The YABA Controller Conundrum
In all that time, he has used industrial controllers that are very expensive and the low-budget custom controllers. That experience had inspired him to delve into a platform for a controller that utilized a bus protocol that could match both the industrial and consumer (home automation) markets. The USB protocol for the bus was chosen.
USB 3.1 Protocol Offers Almost Everything
USB offers simplicity, reliability and a wide range of usage, support that is readily available and performance. The 3.1 version of USB protocol has all the aspects of a desirable protocol for the bus, with an alternative mode available that allows for use of different lanes for different protocols. YABA will be focusing on high-speed LVDS Buses, like EtherCAT and M-Bus, and also I2C Bus.
Internal USB Type-C
The system is using the internal USB Type-C connector as outlined in the guide to the types of internal and external USB connectors for this type of project.
Architecture
USB – Today this transport interface has grown from a relatively slow speed interface to connect external devices, to an interface that can compete with the fastest system buses
EtherCAT or LVDS based bus – Offers a high-end performance bus, among all the industrial bus options, but is a cost-effective development alternative.
I²C / SMBUS – This protocol has always allowed the efficient and easy interface between devices.
YABA allows one, two or all three buses to used at any time and simultaneously through the USB-C port.
Open Hardware
The platform architecture and communication buses remain an open standard. While open source hardware is not new, the option is always there to develop CPUs and expansion boards as proprietary products.
These are the concept specs so far-
The Basics (What you get for funding the project)
One backplane with 1 CPU-slot and 6 Device-Slot,
One CPU board based on Raspberry Pi CM3+
One I/O Device board with 16 input/output digital & analog
The Components inside the YABA stack up this way.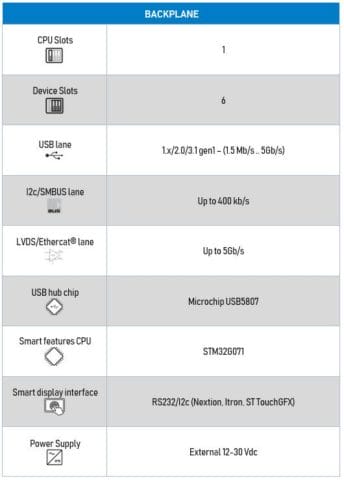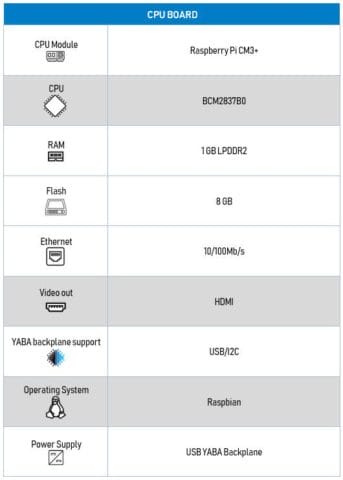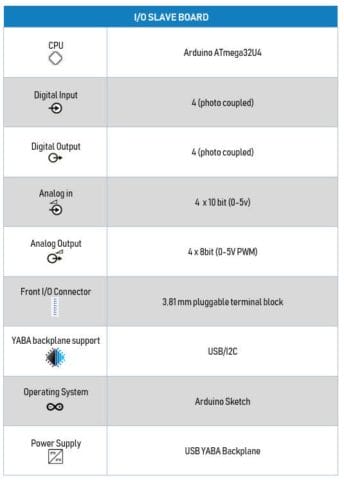 Pricing & Further Information
So far the Desktop Box backing is available for USD $278.00. It is an early bird special and fulfillment is listed as July 2020. YABA can be found through their website, which is easy to navigate and informative, and you'll also find more details on the Indiegogo campaign page which has a great deal of information on the inventor, his concept and the overall progress of the project.

Stephen started writing about technology after publishing sci-fi short stories. His first White-Paper, written in 2008, was well received and inspired him to continue writing about technology. Today he writes in the technology space full time, covering a multitude of topics. During the time he wrote part-time he edited hundreds of titles for large publishers, in science and technology. He lives in Staten Island, with his wife and children.