Zotac ZBOX Makes a Run At AMD Ryzen Based Mini PCs

Zotac, the mini PC manufacturer, has announced two new additions to its long-standing line up of small form-factor computers. The newest additions are the ZBOX MA621 Nano and the ZBOX CA621 Nano. The Nano's are both housed in enclosures nearly identical to the previous Zotac offerings.

Background on ZBOX
Launching an AMD mini PC is not a first for ZOTAC, but the last time they unveiled AMD based mini PCs was in 2014.
Where The Mini-PCs Will Be Presented
The offerings, which will be unveiled at the 2020 CES in Los Vegas, later this year, were announced from Hong Kong a few days ago. Both of the ZBOX computers run AMD Ryzen 3 CPUs.
Two Cooling Solutions
The ZBOX CA621 Nano is passively cooled for silent running, while the MA621 Nano is actively cooled. The differences in size are the telltale sign of active and passive cooling.
The Inner Workings
Both of the units run a 15 Watts AMD Ryzen 3 3200U dual-core, quad-thread processor with Radeon Vega 3 graphics, to enhance the daily use aspect of the mini PCs. The thought behind the processor could be a low-cost alternative to Zotac's Intel-based mini PCs.
Likely Features and Specifications
SoC – AMD Ryzen 3 3200U dual-core, quad-thread processor @ 2.6GHz / 3.5GHz (Max Boost Clock) with Radeon Vega 3 graphics
System Memory – 2 x SODIMM slots for up to 32GB of DDR4-2133/2400 memory
Storage – 2.5″ drive bay + M.2 2242 SATA SSD slot + SDXC card reader
Connectivity – 802.11ac WiFi 5, Bluetooth 4.2, 2 x Gigabit Ethernet
Video Output – HDMI 2.0, DisplayPort
USB – 4 x USB 3.0 ports
VESA Mount support
Front and Back of ZBOX MA621 Nano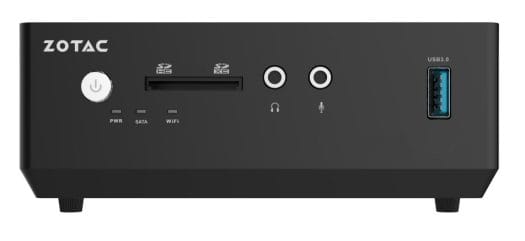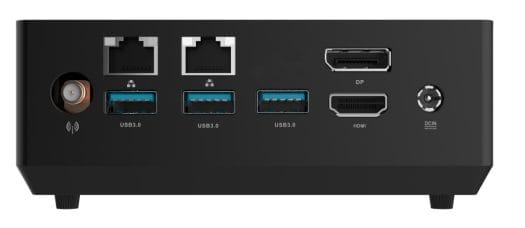 Front and Back of ZBOX CA621 Nano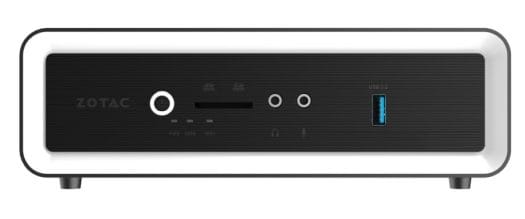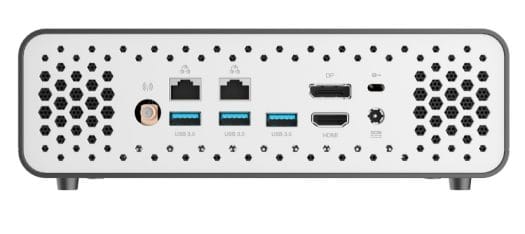 The Rundown
There is no timeline, or pricing yet, as the ZBOX MA621 and CA621 features and options are locked in. There's' no product page just yet, some of the information on a Liliputing article was used for this article.

Stephen started writing about technology after publishing sci-fi short stories. His first White-Paper, written in 2008, was well received and inspired him to continue writing about technology. Today he writes in the technology space full time, covering a multitude of topics. During the time he wrote part-time he edited hundreds of titles for large publishers, in science and technology. He lives in Staten Island, with his wife and children.