The mini PC market has a new product from ASRock, a company, well known for its motherboards and Mini PCs. Following up on their iBOX-R1000 Ryzen Embedded R1000 mini PC, the ASRock 4×4 Box is now available with either the AMD Ryzen Embedded R1000 processor or the AMD Ryzen Embedded V1000 processor in a smaller form factor.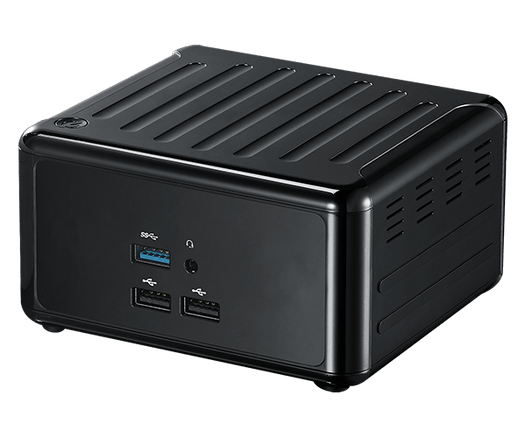 Right now, the new mini PC targets the industrial sector, and not the consumer market. This addition to the industrial motherboards and rugged mini PCs line, the 4×4 Box R1000 and V1000 offers more features and are designed to fit in a smaller case, hence the 4×4 name which likely refers to the 4″x4″ dimensions of the motherboard.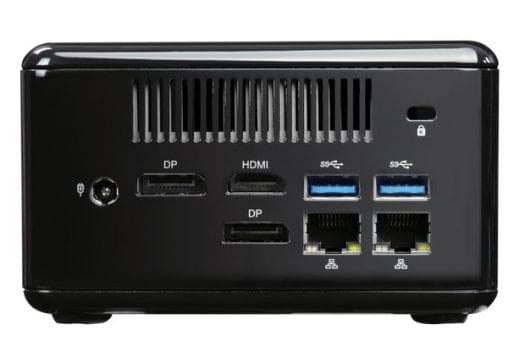 The AMD Ryzen Embedded is finding its way into all kinds of industrial and medical uses, because of its Radeon VEGA graphics capability and processing enhancements over the R or C series processors. The ASRock 4×4 Box takes full advantage of the Ryzen's capability with Vega level graphics built in and available to three screen outputs. The next generation Zen core is 2C/4T in the R-Series and 4C/8T in the V-Series and allowing for faster processing speeds and graphics resolutions only seen in larger computers. The options for industrial uses, especially utilizing the V-Series, are more widely applicable.
The ASRock 4×4 Box specifications in common to both processors are as follows.
AMD Ryzen Embedded R-Series or V-Series
Supports Dual Channel DDR4 SO-DIMM 2400MHz, up to 32GB
1 x HDMI, 2 x DisplayPort
Supports Triple Display
3x USB 3.1, 2x USB 2.0
1x M.2 Key M, 1x M.2 Key E
2x Realtek LAN
12V DC-in
The box is rugged plastic and measures 110 x 118.5 x 67.3mm (W x D x H) supports a Kensington lock and comes with a VESA mounting bracket. The WLAN is a 1x Wireless-AC 3168 Module.
The mini PC can be used in various applications including IoT, Kiosk, digital signage and is a thin client form factor. More details can be found in the respective product here and there.
Via Android PC.es

Stephen started writing about technology after publishing sci-fi short stories. His first White-Paper, written in 2008, was well received and inspired him to continue writing about technology. Today he writes in the technology space full time, covering a multitude of topics. During the time he wrote part-time he edited hundreds of titles for large publishers, in science and technology. He lives in Staten Island, with his wife and children.