Unless you are living under a rock, you may have heard about the coronavirus originated in Wuhan, China. The Hubei province, and much of China, is in complete lockdown with many businesses closed, and people staying home as the government extended Chinese New Year for a few days until the epidemic is under control.
This should obviously have an economic impact, at least in the short term, for the next few weeks or months since people are asked to stay home, and so much of what we consume is manufactured in China. And indeed, I've seen more and more companies announcing delays due to the virus, and I'll provide some examples.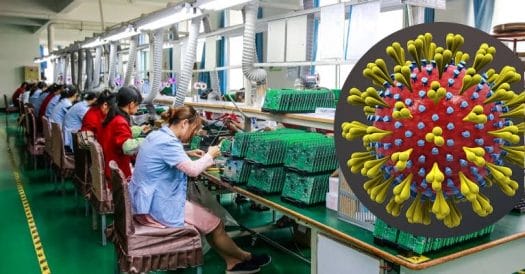 Freetronics, an Australian company selling boards and other electronics products, has issued a notice explaining they are directly impacted since they work with manufacturers are based in Wuhan, Beijing, and Shenzhen:
Bare PCBs for both Freetronics and SuperHouse products are mostly produced by Gold Phoenix, which is located in Wuhan, right in the bullseye of the epidemic. Like almost all businesses in Wuhan, Gold Phoenix has told workers to stay home and stay safe.

Some of our prototype PCBs are produced in factories around the city of Shenzhen, in southern China just over the border from Hong Kong. Those factories are currently closed too.

Our PCBA (PCB Assembly, which includes pick-and-place installation of parts on the boards) and final testing and packaging is done in Beijing, which has now also gone into lockdown. Not only are factories closed, but roads out of the cities have been closed to prevent the spread of infection so any boards that have aleady been produced are stuck in warehouses.
It's not quite possible to find alternatives in the short term, also some boards will be made in Australia, but overall, Freetronics ask people to be patient:
So over the next little while there will probably be stock problems for both Freetronics and SuperHouse. Please be patient while I do my best to assemble what I can using local stock of bare PCBs and parts, and keep in mind the millions of people who are now stuck at home with dwindling food supplies. It may be frustrating that products are out of stock, but that's really not important when the health of so many people is at stake.
Pine64 also announced delays for shipment of its Arm boards and laptops as the Chinese government restricted business operations until February 10, and Hong Kong also issued travel restrictions from China:
The Guangdong province, where cities of GuangZhou and Shenzhen are located, has today issued a restrictive order delaying businesses from resuming activity until 10 February 2020. This is done in an attempt to curb the spread of the Coronavirus. This date may, and likely will, be further extended. For those who don't know, this is the region where PINE64 gear is produced.

Furthermore, Hong Kong – where popular PINE64 devices featuring Lithium Ion batteries, are shipped from – has now also imposed limitations on border crossings.

…
The length of the delay will, of course, depend on how quickly authorities are capable of tackling the virus. There is no saying at this point if we are talking days or weeks – no one can predict how the situation will pan out.
It's more difficult to find updates from companies actually based in China, potentially because they may get into troubles with the government discussing the issue, but I'd assume if you have purchased products from Aliexpress, GearBest, GeekBuying, and the likes, and the parcel has not left China yet, you won't get it anytime soon. By the way, the virus needs a carrier (e.g. living creature) to stay alive, so there's no risk to get infected with the coronavirus from a package since it takes several weeks to arrive at its destination.
I did get feedback from a person located in Liaoning (a province that borders North Korea, far from Wuhan) who has not been working for over a week as the shop where they work is close, and yesterday I asked the manufacturer of Ntablet when it would be available for retail, and it will take a while since they have to work at home.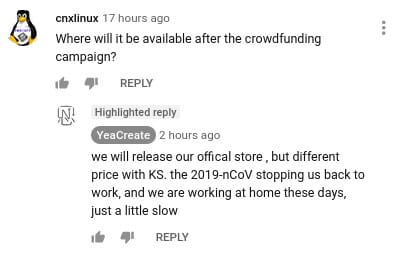 So beside the human toll, there will be an economic impact, but only time will tell just how much this impact will be.

Jean-Luc started CNX Software in 2010 as a part-time endeavor, before quitting his job as a software engineering manager, and starting to write daily news, and reviews full time later in 2011.