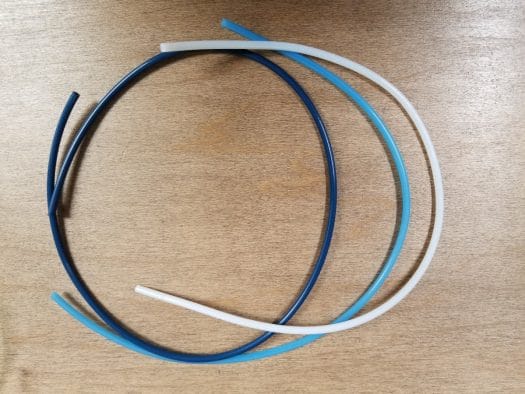 Karl here. I'm back with a short article on some testing that I did on PTFE tube. When I received the Sovol SV02 3D printer it came with some baby blue replacement PTFE tube. It came preinstalled with the regular white stuff that most Bowden style printers come with. I have also been thinking about different ways to use the Retraction Calibration Tool I created. I recommend reading it first to get grounded on what this tool does before going further.
I have always heard that Capricorn brand is the best so I purchased some on Amazon. I will test 3 kinds. Generic white, Baby blue Sovol, and Capricorn XS tubing. (Now that I am finding the links to add to the article I see that it is through the Sovol Amazon store. This is just a coincidence.)
For the uninitiated, this little tube plays an important role in 3D printing. It provides a filament path from an extruder to the hotend. The theory behind quality is dimensional accuracy and tighter tolerances. Capricorn claims highly accurate tubing with a special blend that is very slippery.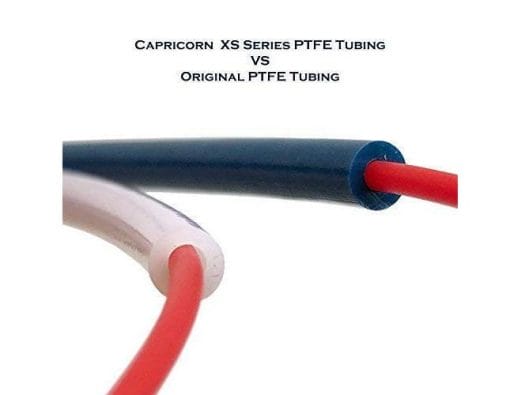 Why does this matter? 3D printers have to do some nonextruding moves. During these moves, if the pressure wasn't addressed molten plastic would leak out causing stringing/oozing. In comes our hero…retraction. The motor pushing the filament pulls the filament back from the hotend to combat this pressure, stringing, and oozing. The purpose of the test is to find the best distance and speed to pull the filament back.
Testing
Super simple testing methodology. Cut the Capricorn and Sovol PTFE tube to the same length and run the calibration test to see how each affects the calibration cube.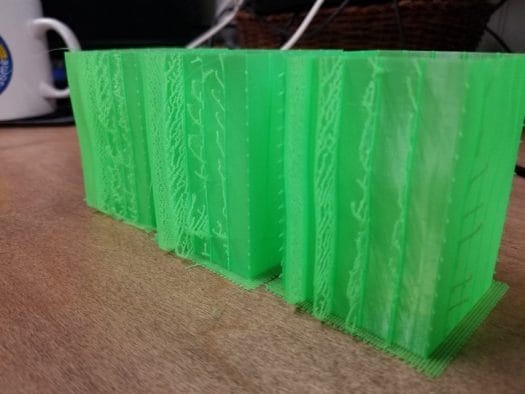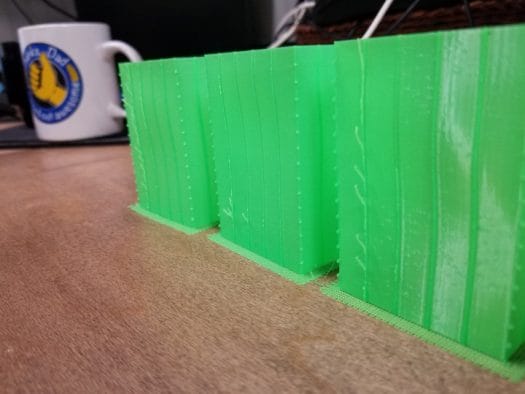 This is interesting. I ran these tests over a couple of days so I had temperature variables. So I reran the test all in one evening but when I generated the gcode I told it to stop after 5 tests which is 50mm/s for time sake. I ran in opposite order this time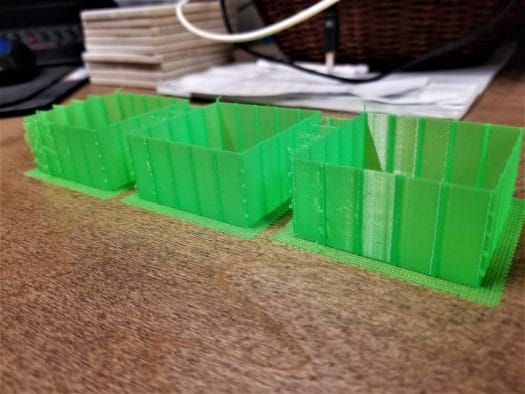 Final thoughts about using PTFE Tube with a 3D printer
I really found this experiment interesting. It is one thing to be told there is a difference and another to be able to somewhat quantify it and see it visually. There is a YouTuber Alex Kenis that also points out the couplers that hold the PTFE tube have an impact as well. This video is talking about the whole subject end to end. He goes into way more detail and I suggest watching (Warning super 3D printing nerd talk….I love it). If you think I should go down that rabbit hole. Leave some links for couplers or other PTFE tubes I should test.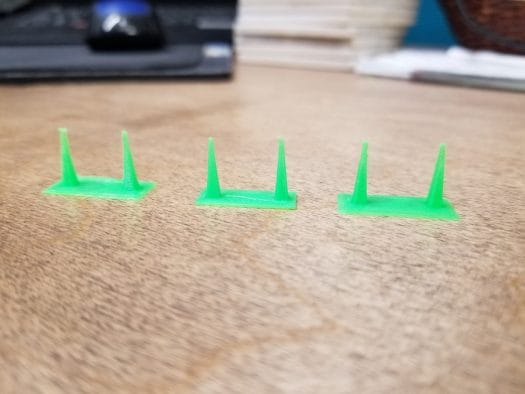 Does any of this matter? I was able to get stringing to go away with all 3 with the proper settings. With proper retraction distance, speeds, and most importantly layer time. All 3 gave nearly identical results. FML.
I still have one theory why this matters so this won't be the last article on the subject I just have to find a way to test.

Karl is a technology enthusiast that contributes reviews of TV boxes, 3D printers, and other gadgets for makers.