While it's possible to tip DVDs without compression, doing so takes a lot of storage space, so most people will transcode DVD to MP4 or other video formats. One program that can help is WinX DVD Ripper that will convert an ISO image or rip a DVD to MP4 with H.264 or HEVC codec, AVI, WMV, FLV, MOV, MPEG, etc…, to save the file a hard drive or NAS, and let you watch it on a computer, HDTV, Android, iPhone, iPad, Xbox One S, PS4/5, etc…
WinX DVD Ripper is a free program that works in Windows 10/11 or Mac OS, with a premium version called WinX DVD Ripper Platinum that relies on Level-3 hardware acceleration leveraging NVIDIA, AMD, or Intel GPU acceleration to slash encoding time, as well as support recovery for scratch optical media, 99-title DVDs, and provide editing features.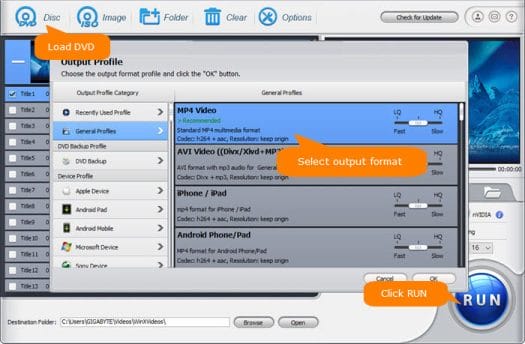 If you own a small collection of DVDs, the free version may be sufficient, but people with a larger collection of DVDs will save a lot of time with the Platinum version since software encoding typically takes around 77 minutes for a 2-hour DVD, while it only takes a few minutes, more precisely under 9 minutes, with Level-3 hardware acceleration that combines hardware encoding, hardware decoder, and hardware processing.
The video quality may even end up being better since the WinX DVD Ripper Platinum supports high-quality engine/de-interlacing, and with CPU usage greatly reduced, you'll be able to use your computer for other tasks as well while ripping your DVDs. Check out a side-by-side comparison of WinX DVD Ripper Free and Platinum below to find which version better meets your requirements/needs.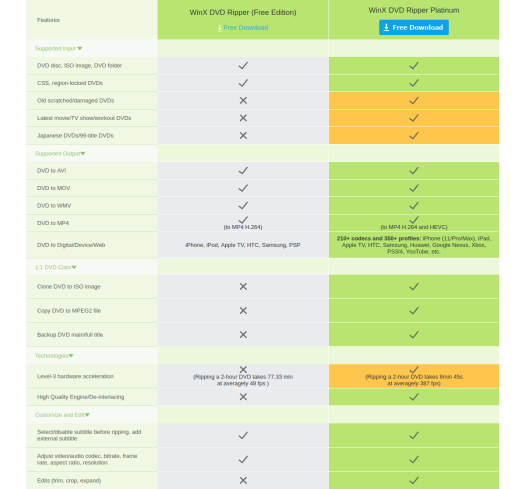 If your preferred option is WinX DVD Ripper Platinum, you can purchase it for $24.95 for three months, or $39.95 with a one-year license. People who have long stopped using DVDs, and instead keep a collection of videos in another format, may be interested in WinX Video Converter with a similar set of features but to convert 4K HEVC recording from GoPro/DJI/DSLR, saved video, or DVD/Blu-ray rip into a long list of other formats and codecs including AVI, WMV, MTS, MOV, MKV, MP4, HEVC, H.264, and more.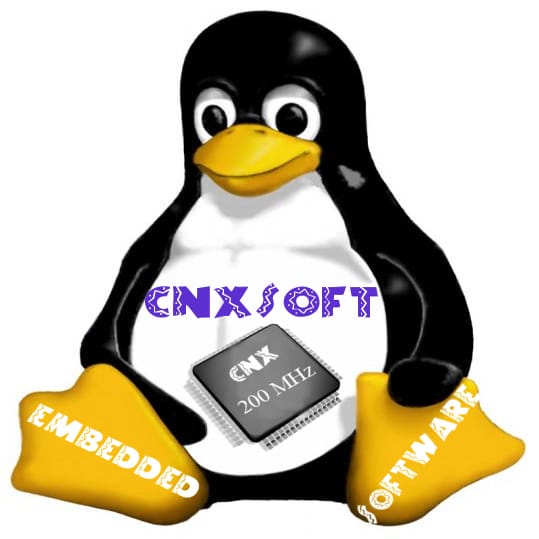 This account is for paid-for, sponsored posts. We do not collect any commission on sales, and content is usually provided by the advertisers themselves, although we sometimes write it for our clients.