Most power banks are made of Lithium batteries that charge in 3 to 4 hours and are good for around 500 charge cycles. But Elecjet Apollo Ultra is a different beast equipped with a 10,000 mAh Graphene battery that enables fast charging in just 27 minutes and offers a much longer lifespan with over 2,500 charge cycles.
In other words that means Apollo Ultra power bank is 5x faster and lasts 5x longer than most lithium-based power banks. Another way to look at it is that this graphene-enhanced 10,000mAh power bank can gather enough power in just 7 minutes to fully charge your phone. It can fast-charge your phone up to three times, charge two devices at once, and passthrough charging lets you charge Apollo Ultra at the same time.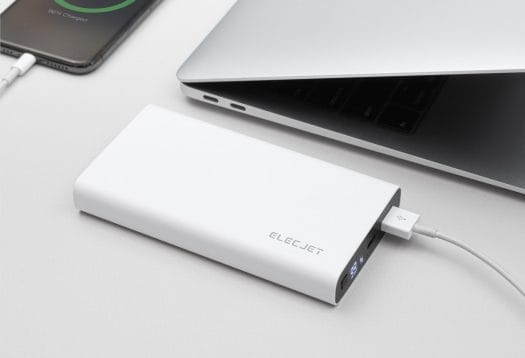 Elecjet Apollo Ultra specifications:
Battery Capacity – 10,000 mAh or 40 Wh
Full Charge Time – 27 minutes
USB ports – 1x USB Type-A port, 1x USB Type-C port
USB-C

Input – 5V3A, 9V3A, 12V3A, 15V3A, 20V3.25A
Output

USB PD 3.0: 5V3A, 9V3A, 12V3A, 15V3A, 20V3.25A
PPS (Samsung Fast Charge): 3.3-11V5A, 3.3-21V3.25A

USB-A output: 5V3A, 9V2A, 12V1.5A
Life Cycles – +2500 cycles
Dimensions – 130 x 68 x 17mm (equivalent to a thick smartphone)
Weight – 230 grams
Certifications – UL1642, UL2056, CE, FCC, IEC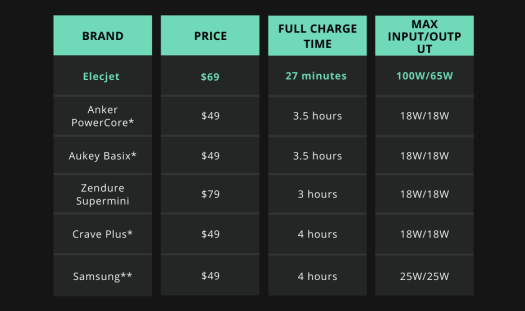 The best Lithium-based power bank is probably ChargeAsap with a 20Ah capacity from batteries used in Tesla Model 3 car. It's three times as big despite only having twice the capacity, and charges in 100 minutes, or adjusted for capacity in the equivalent 50 minutes, so about twice as slow. At $299, it's also in a different price range as Elecjet Apollo Ultra sells for $69 right now, and the retail price will be around $100.
Elecjet also says it's possible to charge the power bank and a device at the same time or charge two devices, for instance, a phone and a laptop, and it's running much cooler than Lithium-based power banks with a maximum surface temperature of 43°C at room temperature.
Elecjet Apollo Ultra is currently offered on Indiegogo with over $240,000 raised from around 2,300 backers with 27 days left. Rewards start at $69 (Early bird pledge) with the retail price slated to be $100, but you'll also find bundles for an even better deal per unit. Shipping adds $10 to $15 and you will not need to wait for too long as deliveries are expected to start right after the campaign is completed in January 2022.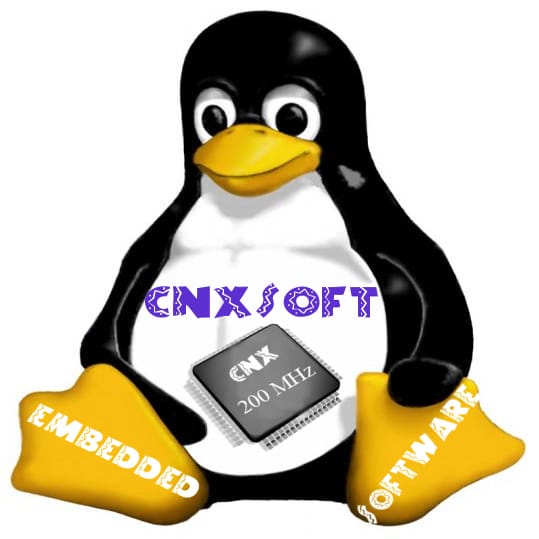 This account is for paid-for, sponsored posts. We do not collect any commission on sales, and content is usually provided by the advertisers themselves, although we sometimes write it for our clients.