Yodeck, the digital signage company has been utilizing Raspberry Pi 4 (2 GB RAM) as their goto computer to run their signage software.
The versatile RPi 4 is a choice for many makers, inventors, schools, and hobbyists, but does not often find its way into mainstream business ventures.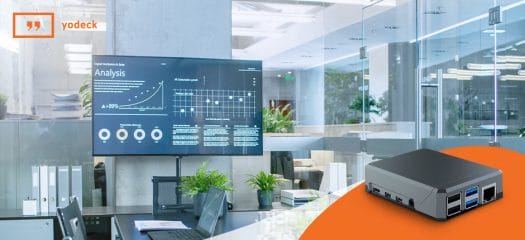 The Yodeck service software runs a remote digital signage system that is built on the RPi 4 SBC. Digital displays play an enormous role in business, for advertising, information sharing, instruction, and training. The RPi 4 can be situated at the forefront of those services.
Finding the RPi 4 in a custom case, with inputs and connections readily accessible is sometimes startling. Many people are used to the RPi 4 with its circuits bare.
The RPi 4 powers the Yodeck Player. A Play and Plug mini-computer with full 4K resolution and direct encoding.
The Raspberry Pi 4 Model B is built for this type of application. As the player is set up one Micro-HDMI port is available for a direct connection at 4K resolution. The alternative is to connect to unlimited screens through the internet and the Yodeck software package.
With the Broadcom BCM2711 quad-core Cortex-A72 (ARM v8) 64-bit SoC @ 1.5GHz and using the full 8 GB of LPDDR4-3200 SDRAM, the RPi4 smartly handles the workload.
One of the features of working with Yodeck is their use of tutorials for anyone who would like to create a "player" of their own, by purchasing a Raspberry Pi 4. It may not come with the dedicated look and feel of a Yodeck Player, but works just as well.
When costs are an issue, the Raspberry Pi 4 system is the most compatible with Yodeck software. The software itself is multilevel, and multi-screen, with a host of options and features, for free templates to get you started with a free account with one screen.
The tutorials are available for those new to digital signage, and how to use the Raspberry Pi 4 like any PC, through the dedicated Raspbian Buster OS, which has the look and feel of any PC on the market, with some basic differences.
One feature that stands out for the system is that any Raspberry Pi version can run the software, under just about any OS that is suited for RPi. The recommended version is RPi 4 (2GB of RAM). There are many tutorials for setting RPi versions, for any screen type, including RCA (needs adapter).
One of the minor issues so far has been micro-HDMI ports (2) can not be used simultaneously for two screens running different content. This is simply because there is only a single hardware decoder for both ports, making it difficult to run two screens with different videos. If you want to run a second screen with the same content, an HDMI splitter will work perfectly. Or just run the different content over the web, through the Yodeck software.
Yodeck supports outdoor billboards, unlimited screens through the software, a large database of templates, that is free and ready to use. A simple interface through the software. Ease of setup and customization.
Yodeck uses the raspberry Pi for its versatility, ease of use, user interface, and price.
The pricing is simple, free for one screen. Players cost USD $79.00, with a free plan, but are completely free with an annual plan, for any screens. Annual plans are USD 7.99, 9.99, and 12.99 per screen per month.
When you order the player, you get in the box:
A Raspberry Pi 4 mini-computer, including a Metallic Raspberry Pi 4 Case and the Official Power supply USB-C.
A 3ft (1m)-long micro-HDMI to HDMI cable, for connecting the Yodeck Player to your TV/monitor.
A 16 GB SD-card (Class 10), pre-loaded with Yodeck software and pre-configured to be plug-and-play.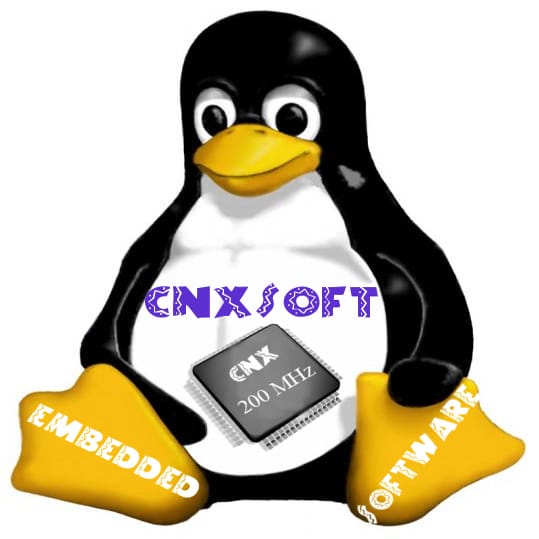 This account is for paid-for, sponsored posts. We do not collect any commission on sales, and content is usually provided by the advertisers themselves, although we sometimes write it for our clients.