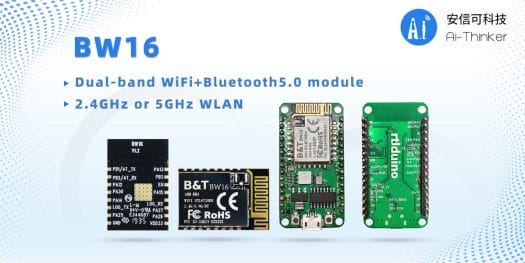 Many users prefer the ESP32 when implementing WiFi & Bluetooth into their IoT projects. But Ai-Thinker BW16 offers dual-band WiFi 4 & Bluetooth 5.0 connectivity through Realtek's RTL8720DN chipset which may provide more reliable connectivity where the 2.4 GHz band is crowded.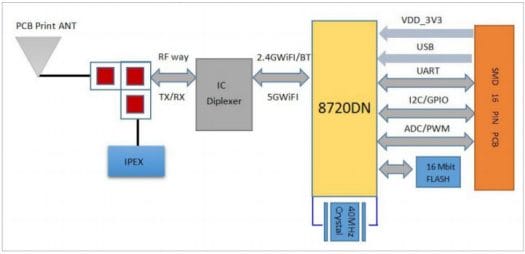 The module integrates an Arm Cortex-M4F compatible high-performance MCU, an Arm Cortex-M0 compatible low power MCU, WiFI 802.11 a/b/g/n, MAC, Bluetooth and RF baseband, and provides a set of configurable GPIO ports to control peripheral devices.
BW16 module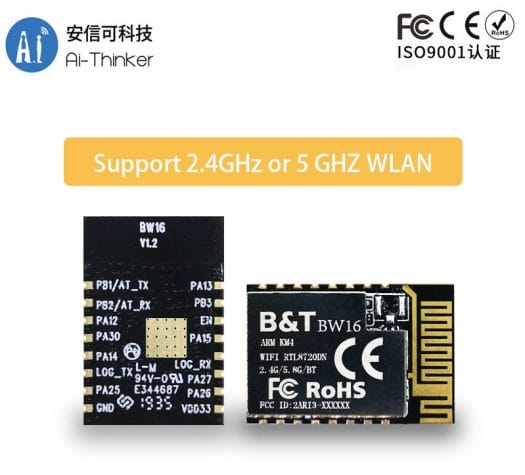 One significant difference between BW16 and ESP32 module is that it has two serial port interfaces, so attention should be paid to the wiring of the UART interfaces. The following diagram shows the two serial interfaces of the BW16 module.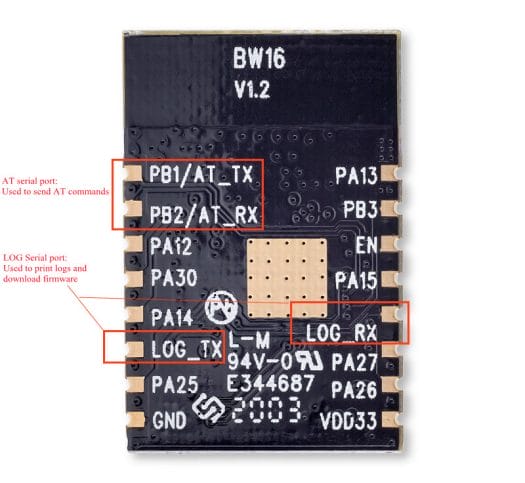 One of the module serial interfaces is used to send and receive AT commands to control connectivity from a host processor or microcontroller, while the other serial port is used for logging and debugging, printing logs, and downloading firmware The second interface is clearly shown with LOG_TX and LOG_RX pins on the module.
BW16 development board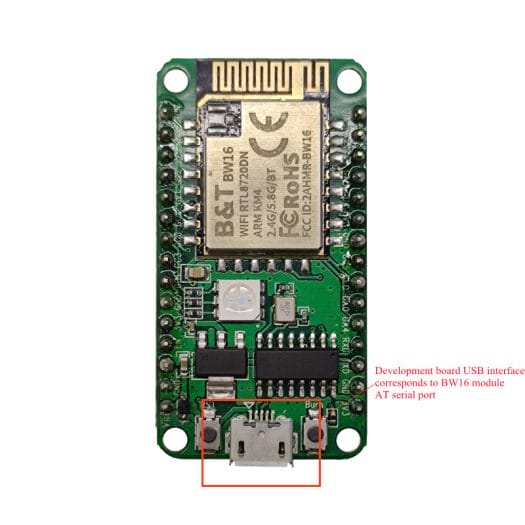 Ai Thinker provides a development board fitted with BW16 dual-band WiFi and Bluetooth LE module that provides access to I/Os via expansion header, and the AT command serial interface through a micro USB port.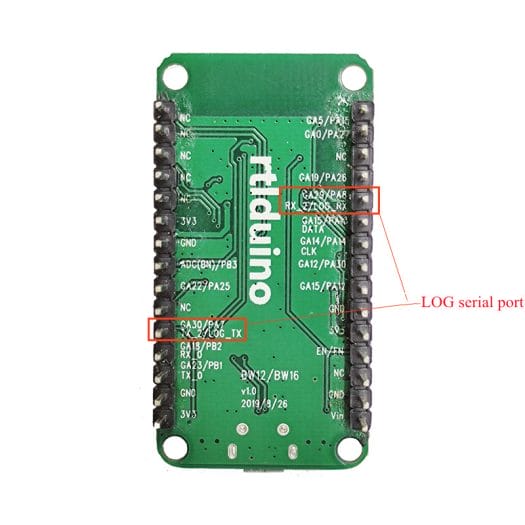 The secondary LOG serial port is also accessible as shown in the figure above in order to print debug messages and/or download the firmware.
Application scenarios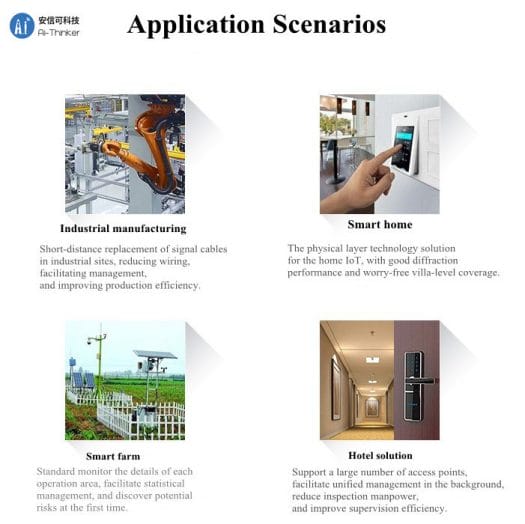 Ai Thinker's dual-band module can be used in various applications including manufacturing, the Smart Home, Smart Agriculture, as well as in the hospitality sector.
Do you have any projects that may benefit from the BW16 module's features? If so, please contact us by email at [email protected], and/or follow us on LinkedIn to get the latest news about our latest wireless modules.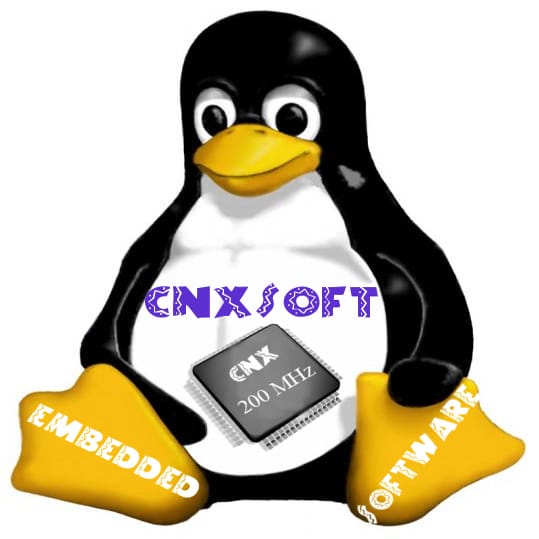 This account is for paid-for, sponsored posts. We do not collect any commission on sales, and content is usually provided by the advertisers themselves, although we sometimes write it for our clients.