The electronics industry and the severe shortage of components have had a huge impact on the electronics sector, disrupting the way products are produced and how they are produced. Despite the dramatic reduction in supply, demand for many components has increased dramatically. The reasons for the shortage of components are mainly multifaceted with the outbreak of COVID, and the aggressive stockpiling of goods by companies, and manufacturers that must prepare to shut down component production lines with lower profit margins. This has led to a narrowing of component selection, a reduction in the supply of some components, and so on. There are mainly two solutions to work around components shortage: find replaceable components or reliable component suppliers.
This is where WIN SOURCE can help. The company has been assisting customers in finding deprecated, EoL (end-of-life), and difficult-to-find electronic parts ever since it was established in 1999 from its base in Shenzhen. WIN SOURCE has expanded since then with additional warehouses in Hong Kong and the Philippines stocking over 800,000 SKUs stored in facilities with ESD protection certified to AS9120B, ISO9001, ISO14001, and ISO45001 standards.
The company can handle the whole sourcing process with ordering, servicing customers, reception & pickup of goods, shipping, purchasing, as well as inventory management. WIN SOURCE also takes preventive measures against fake and counterfeit components as a member of ERAI, ASA association, IPC association, and the SMTA association, and only purchases components from authorized manufacturers and suppliers.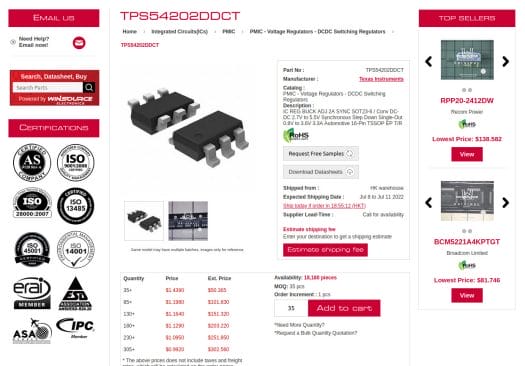 Let's take Texas Instruments TPS54202DDCT step-down converter as an example, as the part has been in short supply in recent years, but WIN SOURCE has now over 18,100 pieces available for their customers with the minimum order quantity (MOQ) starting at 35 pieces, affordable pricing, and ready to ship within 24 hours after your order.
This is just one example among the vast choice of electronics components offered by WIN SOURCE, with the company offering audio products, batteries, cables, passive components like capacitors and resistors, integrated circuits, memory cards, power supplies, and so on. If you'd like a quotation on your whole bill of materials, the company can also accept the submission of a BoM for a request for quotation and will reply with quantities, multiple price breaks, availability/lead time, manufacturer information, etc… and help you resolve any issues you may have around components shortage. Customers can get peace of mind thanks to a 365 days warranty offered on all components, and the company will accept the replacement or return of the products, as long as they have not been used.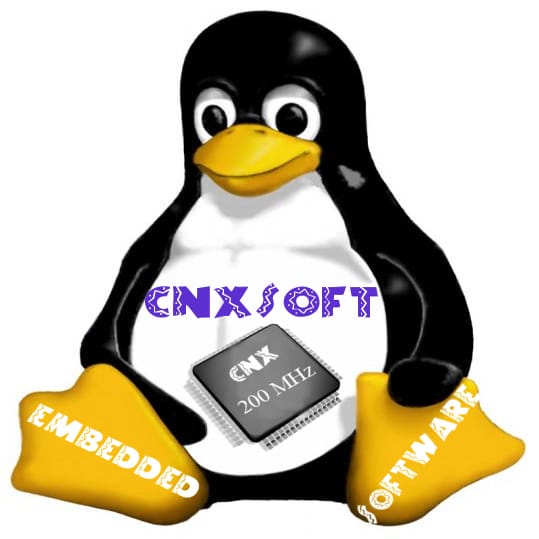 This account is for paid-for, sponsored posts. We do not collect any commission on sales, and content is usually provided by the advertisers themselves, although we sometimes write it for our clients.