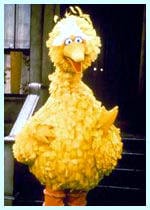 Don't get me wrong Qualcomm makes awesome processors, but as a blogger I already had a fairly negative opinion of Qualcomm when it comes to press releases about their new processors since they usually do not release any details. Yet I was naively thinking I could learn about Qualcomm upcoming products at their keynote, and I was (mostly) completely wrong. If you haven't watched it yet and want to enjoy a 1h30 show, go watch the on-demand video, where you'll see current Windows RT products based on Qualcomm, upcoming movies (Pacific Rim and Star Trek), Big Bird, Nascar and Maroon 5. However, if you want to learn about Qualcomm and be fed with geeky stuffs, don't waste your time.
I've still been able to extra a little bit of useful information, and got some more info from other sites, and amazingly Qualcomm's own press releases.
Unless you're high after smoking pot, have acute ethylic intoxication, or have been chewing a considerable amount of khat, I'd strongly recommend you skip the first 7 minutes of the video. Then there's a lot of blablah until Steve ballmer shows up on stage at 15:50 and talks up Windows RT tablet and Windows Phone smartphone based on Qualcomm. It really "starts" at around 23:40, where Qualcomm CEO announced Snapdragon 600 & 800 series. The 800 series comes with 4G LTE advanced (150 Mbps), 802.11ac Wi-Fi, support Ultra HD resolution and video decoding/encoding, and features 4 cores clocked up to 2.3 GHz. It should be available in products (smartphones/tablets) by the second half of 2013.
Here are the key features of Qualcomm 800 series according to the press release:
The Qualcomm Snapdragon 800 processors will deliver up to 75 percent better performance than the Qualcomm Snapdragon S4 Pro processor and the move to 28nm High Performance for mobile (HPm) technology node ensures exceptionally low power
New Krait 400 CPU in quad configuration, with speeds of up to 2.3 GHz per core offers best-in-class performance per watt, so processor performance can hold up to the more demanding processing and communication requirements of premium mobile devices
Additionally, asynchronous SMP architecture provides dynamic power sensing and control for peak performance per core, while extending battery life without the use of specialized cores
New Adreno 330 GPU delivers more than 2x performance for compute applications over the current Adreno 320 GPU
2x32bit LP-DDR3 at 800MHz with industry-leading memory bandwidth of 12.8GBps
New Hexagon DSP V5 delivers floating point support, dynamic multithreading and expanded multimedia instructions for enhanced low power performance
New IZat location technology combines multiple tracking systems into a single high performance, highly accurate navigation platform for auto and pedestrian applications

Seamless communications anytime, anywhere: Qualcomm Snapdragon 800 processors offer fully integrated connectivity and a wide variety of communication options.
Third generation 4G LTE modem with data rates up to 150 Mbps (Category 4), fully integrated in the new Qualcomm Snapdragon 800 processors
4G LTE Advanced Carrier Aggregation feature to maximize radio frequency bandwidth
World multimode and multi-band support using wafer level package (WTR1605)
Integrated newest generation mobile Wi-Fi connectivity, 802.11ac
Broad connectivity support with integrated USB 3.0, Bluetooth and FM

The Qualcomm Snapdragon 800 processors also introduce the very latest mobile experiences.

Capture, playback and display in UltraHD video (with four times 1080p pixel density)
Dual Image Signal Processors (ISP) for Qualcomm Snapdragon Camera with support for computational camera
HD multichannel audio with DTS-HD and Dolby Digital Plus for enhanced audio
Higher display resolutions (up to 2560×2048) and Miracast 1080p HD support
The promo video is pretty nice too.

Qualcomm CEO showed some cool demo showcasing 3D performance of the new Snapdragon 800 series processor and UHD video playback with 7.1 surround sound. You may learn a bit more about the new processors via Anandtech.
Then we learn about the internet of (every)thing (IoE) that should increase mobile traffic by 1000 times, and Qualcomm solutions are small cells that fit on your bookshelf and capable of Wi-Fi and cellular connectivity. You can read a little more about Qualcomm IoE platform in the press release. StreamBoost technology allows your router to prioritize traffic on your LAN (QoS) to deliver the best experience, and 802.11ac from Alienware and D-Link will showcase the technology at CES 2013.
There's also a part about cars with web radio, video conferencing and online gaming via LTE in Audi and BMW cars, as well as a demo with Nascar app (developed with AllJoyn) with a Snapdragon enabled TV controlled by a tablet.
The rest of the keynote shows more apps using Qualcomm Vuforia Augmented Reality SDK, currently used by over 40,000 developers, with a demo involving Sesame Street Big Bird, and also some talks (but no demo) about a Health care tricorder and a star trek app based on the upcoming movie.
Finally, an electric Rolls Royce car shows up on stage with a 73 kWh battery capable of charging 12,000 smartphones and that cam be charged with Qualcomm Halo technology, before Maroon 5 starts to sing a few songs. If you watched the recording you're lucky to hear them, as those who watched the live stream could not listen (no rights), and Qualcomm really pissed off a few other people as well…

Jean-Luc started CNX Software in 2010 as a part-time endeavor, before quitting his job as a software engineering manager, and starting to write daily news, and reviews full time later in 2011.