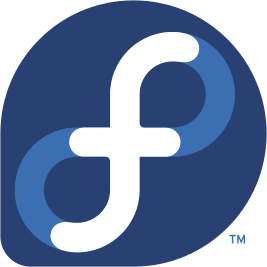 Fedora has been supporting ARM architecture for a while now, but it was only as a secondary architecture without official support. With the recent Fedora 20 release, nicknamed "Heisenbug", the ARM architecture, more exactly ARMv7 hard float and greater, is promoted to a primary architecture meaning ARMv7 will have the same status as x86 and x86_64 architectures with packages officially build and supported by the Fedora community.
What it does not mean however, due to the nature of ARM architecture, is that you can simply download an ISO to install on any ARM platforms, like you would do on an Intel or AMD computer. It's a little more complicated than that, as it is platform specific, but instructions are available for the Beaglebone Black, Compulab Trimslice, the Wandboard, Calxeda Energycore Midway and Highbank, and Versatile Express in QEMU.
You can download images with MATE, KDE, XFCE, LXDE, SOAS desktops, as well as a minimal image without desktop environment @ http://download.fedoraproject.org/pub/fedora/linux/releases/20/Images/armhfp/
Fedora 20 for ARM includes two types of images:
For platforms requiring a VFAT partition – include VFAT in the file name.
For platforms that can boot from an EXT3/4 partition
Now all methods includes booting from an external media, usually a (micro) SD card, and network boot is also available.
Beside promotion ARM as a primary, there were also other noticeable features in the release:
Cloud and Virtualization Improvements


First-Class Cloud Images – Developed by the Fedora Cloud SIG, these images are well-suited to running as guests in public and private clouds like Amazon Web Services (AWS) and OpenStack.
VM Snapshot UI with virt-manager – This feature makes taking VM snapshots much easier, by adding a simple, discoverable UI to virt-manager, and includes adding functionality to libvirt to support deleting and rebasing to external snapshots.
ARM on x86 with libvirt/virt-manager – This change to Fedora 20 fixes running ARM virtual machines on x86 hosts using standard libvirt tools libvirt virsh, virt-manager and virt-install.

Developer Features


WildFly 8 – Previously known as JBoss Application Server, WildFly 8 makes it possible to run Java EE 7 applications with significantly higher speed.
Ruby on Rails 4.0

Desktop Improvements


GNOME 3.10 – Includes a new music application (gnome-music), a new maps application (gnome-maps), a revamp for the system status menu, and Zimbra support in Evolution.
KDE Plasma Workspaces 4.11 – Includes faster Nepomuk indexing, improvements to Kontact, KScreen integration in KWin, Metalink/HTTP support for KGet, and much more.

Maturity and Advanced Features


NetworkManager Improvements – Users will now be able to add, edit, delete, activate, and deactivate network connections via the nmcli command line tool, simplifying non-desktop uses of Fedora. NetworkManager is also getting support for bonding interfaces and bridging interfaces.
No Default Sendmail, Syslog – Fedora 20 removes the former syslog solution, which is now replaced by systemd journal. Additionally, Sendmail will no longer be installed by default, as typical Fedora installs have no need of a Mail Transfer Agent (MTA).
You can find more details on Fedora 20 release notes.

Jean-Luc started CNX Software in 2010 as a part-time endeavor, before quitting his job as a software engineering manager, and starting to write daily news, and reviews full time later in 2011.