Mediatek Labs has launched a new IoT development, which on the surface looks similar to LinkIt Smart 7688 board, but the internal design is quite different as the MIPS processor and Linux OS, have been replaced by Mediatek MT7697 ARM Cortex-M4 processor running FreeRTOS, and beside WiFi, also includes support for Bluetooth 4.2 LE.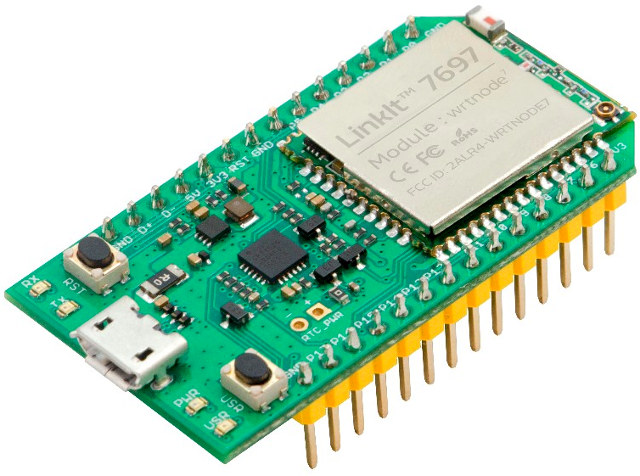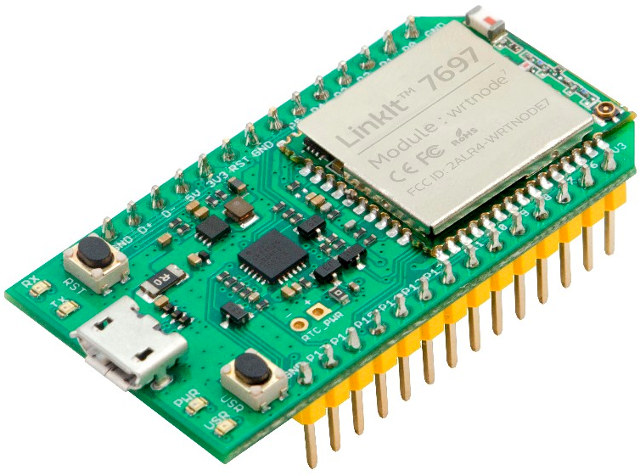 LinkIt 7697 board specifications:
Wireless SoC – Mediatek MT7697 ARM Cortex M4F MCU @ 192 MHz with 352KB RAM, 4MB flash, 802.11 b/g/n WiFi, Bluetooth 4.2 LE and a PMU
Expansion – 2x 14-pin header with 18x GPIO, 2x UART, 1x I2C, 1x SPI, 18x PWM, 4x EINT, 4x ADC (0 to 2.5V), 1x IrDA, 1x I2S
Debugging – 1x SWD, CP2102 UART to USB chipset
Misc – Reset and user buttons; power and user LEDs
Power Supply – 5V via micro USB port
Dimensions – 48 x 26 mm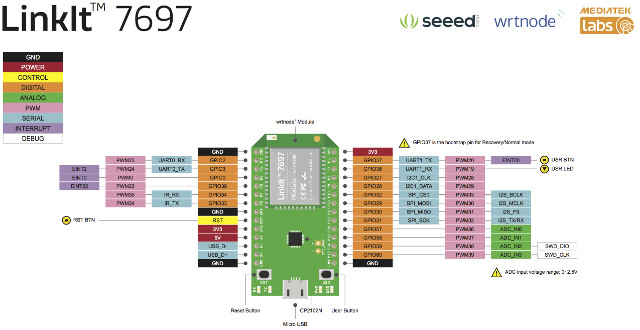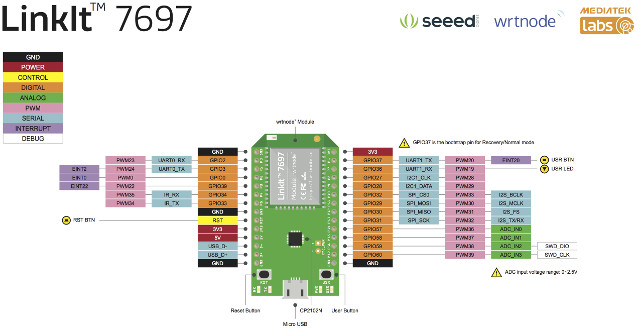 The board can be programmed with the Arduino IDE, or if you need more control LinkIt SK for RTOS. The documentation is available on Mediatek Labs LinkIt MT7697 page. We'll note that the board is based on Wrtnode7 module, also found in the upcoming 96Boards WRTnode IE board. Mediatek MT7697 appears to competes directly with Espressif ESP32, and already comes with a 5GHz variant (MT7697D).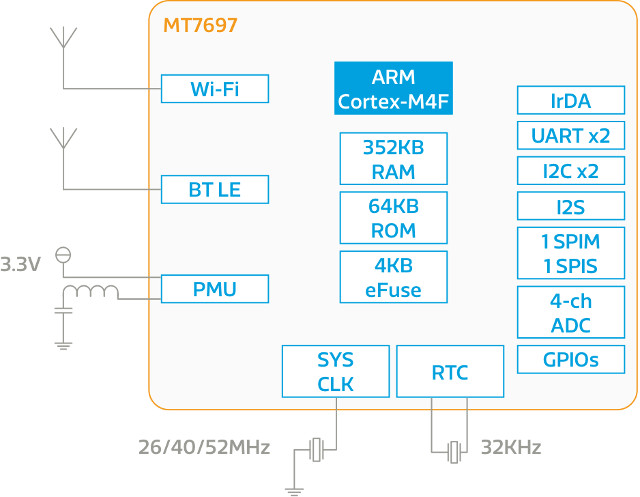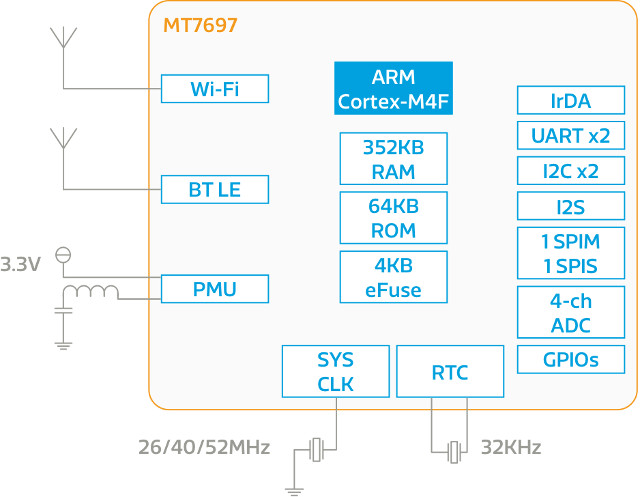 LinkIt 7697 board is up for pre-order for $13.90 on Seeed Studio, and there's also a Grove Starter Kit for LinkIt 7697 selling with breakout board, and plenty of module for $150. The board and starter kit should ship on June 15, 2017…