When Pingtou Ge (Brother Pingtou) Semiconductor Co. was founded by Alibaba in September 2018, the vision was to create groundbreaking chips for production. The company had once been Zhongtianwei, a chip company, which was acquired by Alibaba in April 2018 along with team Aha.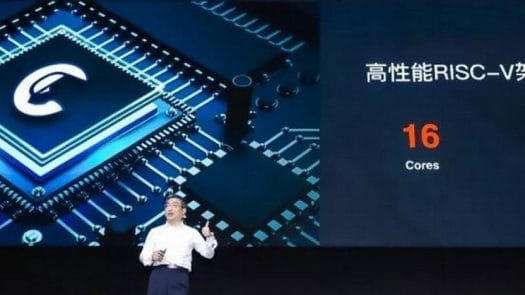 On July 25, 2019, it was announced that Brother Pingtou had released the XuanTie 910 (Black Iron 910) 16-Core RISC-V Processor. The company has reported that the processor will be integrated into high-performance end to end 5G chips, AI, and autonomous driving applications. There are conflicting reports that the processor is also known as T-Head, although its name means Black Iron. There has been no firm release date or price as of yet. Open-source technologies are being adopted on a regular basis in China, and the XuanTie 910 is being offered to developers with encouragement to use Berkeley-based open-source ISA with very few intellectual property restrictions.
The processor can deliver 7.1 Coremark/ MHz with a main frequency that reaches 2.5 GHz, which is reported to be 40% higher than the best RISC-V processor presently on the market.
There were two big technology breakthroughs for this processor – instruction processing at significantly higher levels than ever before and the first processor to achieve 2 memory approaches per cycle.
Caixian Global has reported that the chip could reduce the costs of related chip production by 50%, and Alibaba told the publication they'd release parts of XuanTie 910's code on GitHub.
There is currently few details about XuanTie 910 processor, but China could use its influence to leverage RISC-V to offer competition to semiconductor companies like Arm, as well as circumvent US sanctions against Chinese companies such as Huawei.
Via Hacker News

Stephen started writing about technology after publishing sci-fi short stories. His first White-Paper, written in 2008, was well received and inspired him to continue writing about technology. Today he writes in the technology space full time, covering a multitude of topics. During the time he wrote part-time he edited hundreds of titles for large publishers, in science and technology. He lives in Staten Island, with his wife and children.