RAK7200 is a LoRa Tracker node built around the AcSIP S76G chip. It integrates the ultra-low-power STM32L073 micro-controller, the SX1276 LoRa long range modem, and the CXD5603GF GPS receiver.
The RAK7200, being a fully functioning LoRaWAN device, is particularly suited for IoT applications. Such as asset tracking, smart vehicle management, location-based service, etc.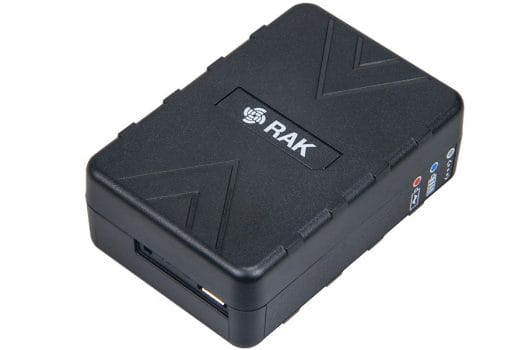 According to the device manufacturers, RAKWireless, a leading Chinese IoT solutions company, based in Shenzhen, RAK7200 requires minimal setup.
Just pop in the included battery, close the housing and you can start sensing your GPS data over LoRaWAN. Furthermore, there are sensors built-into the board: a 9-axis accelerometer and pressure sensor.
The new GPS Tracker node is an upgrade over the company's earlier offering in the GPS tracker space, the RAK7205.
Now, the earlier version, the RAK7205, was mostly aimed at developers, with its larger more robust casing and solar panel. But the RA7200 is more of a ready to use offering.

It is more compact and has a more streamlined way of configuration due to the upgraded firmware. Simply put, it is a quicker way to start tracking your assets.
Features of RAK7200
Has a built-in digital motion sensor, the LIS3DH, which has dynamic user selectable full scales of ±2g/±4g/±8g/±18g and is capable of measuring accelerations with output data rates from 1Hz to 5kHz.
In addition, there is a 9-axis sensor, which includes a triple-axis gyroscope, a triple-axis accelerometer, and a triple-axis magnetometer.
There is the PS22HB nano pressure sensor on board, which functions as a digital output barometer.
The LoRaWAN protocol stack supported is version 1.0.2 – ABP or OTAA mode.
LoRa and GPS antenna are integrated inside the casing.
The Micro USB connector is used for configuration and recharging the battery.
Supports all LoRaWAN high bands (Low band support is in development): IN865, EU868, US915, AU915, AS920, KR920, and AS923.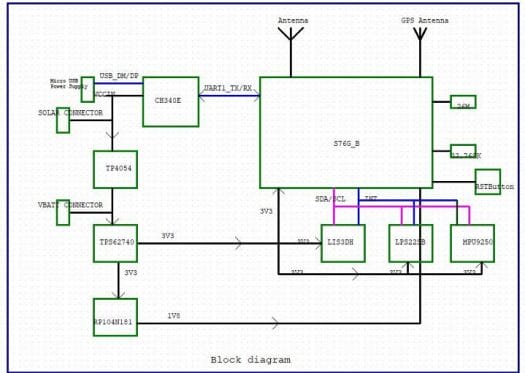 Summary
You can check the full technical documentation of the RAK7200 tracker for more details on its configuration and specifications.
The device costs $39.50 and can be purchased either via the RAKwireless Online Store or the RAKwireless AliExpress page.

Tiwalade Joanna Okedara is a content writer, and blogger, with a passion for all things tech. She also specialises in writing SEO content, and spends most of her time researching new content marketing strategies. She loves to cook, and plan events in her spare time