The HEGduino
Alaskit has developed a way to measure the blood-oxygen levels in the brain and create a biofeedback system that is said to increase brain function. The new tech is called HEGduino and is a connection between a biofeedback method and an IoT platform.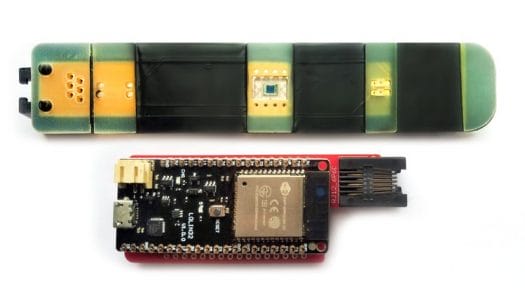 Past Reported Medical SBCs
In the past, CNX has covered several health-based platforms for the Raspberry Pi (Healthy Pi HAT) and ESP32 (Hearty Patch, ECG reader) medical SBCs.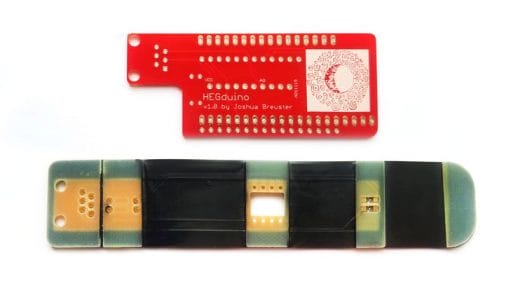 HEG Particulars
The HEG in HEGduino stands for Hemoencephalography, a neurofeedback technique similar to EEG measurements in brainwave activity. The difference is HEG can measure neural activity based on neurovascular coupling, which can be approached through near infrared and passive infrared techniques – both of which are ways to cerebral blood flow can be matched to metabolic activity.
HEG Functions
The HEG is a way to alter brain function through a series of "training" sessions based on the changes in blood flow to different areas of the brain. The neurofeedback technique can sense these changes and alert the user to the changes, so they can continue to affect that activity in the brain. The result is more blood flow to that region of the brain, which can increase performance to activities utilizing that sector of the brain.
How HEGduino Works
The HEGduino makes this type of new technique accessible, easy to use, affordable and hackable – which is something desirable in the IoT space. The HEGduino is a real-time measuring device that allows the user to see how the blood-oxygen levels in the brain respond to thoughts and actions.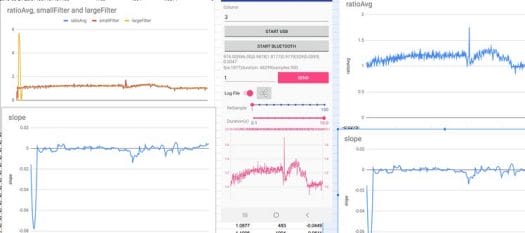 Simple and Easy to See Results
The simple act of changing the way a person breaths can change blood flow to certain areas of the brain, where it is measured and displayed on a screen, These "exercises," can increase performance on many activities, making the user healthier over their entire body.
The Future of HEG
Research into Hemoencephalography has shown promising strides in such medical areas as, migraines, autism, attention deficit hyperactivity disorder, cognitive performance overall. The other areas where HEG has shown promise is with alleviating depression, general stress, and chronic anxiety. It is even being tested with neurosurgery patients, during recovery.
The Future of HEGduino
The use of an IoT platform could accelerate the HEG research immeasurably and bring HEG to the forefront of some of the most pervasive and resistive conditions in medicine.
Specifications for application
Brain Exercise: Do "brain pushups" to improve brain blood-oxygen levels as an educational, clinical, or hobbyist tool.
Stress Monitoring: Prevent student or professional burnout.
Research: Measure neocortical functioning as correlated via blood-oxygen ratio changes.
Biohacking: Modify HEGduino and its app to fit your need. It's open source!
Competitive Gains: Improve long-term cognition and awareness for playing your favorite sports or E-sports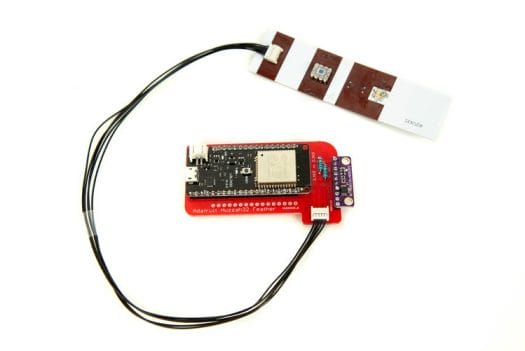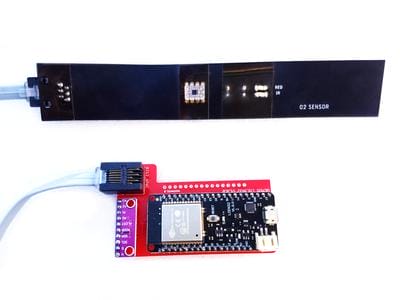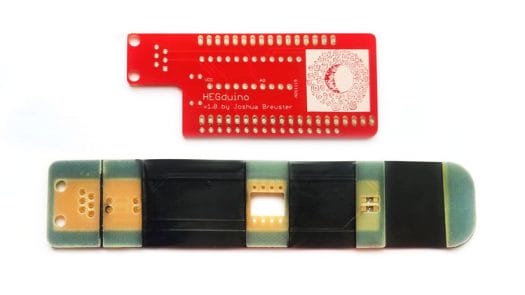 Technical Specifications
Controller Board:

ESP32-based control with either

Adafruit Huzzah32 (4 MB flash but less I/O)
WeMos Lolin32 V1.0.0 (4 MB flash but more I/O)

ADS1115 16-bit 860 sps ADC
I/O breakouts for a maximum of:

32 Inputs / Outputs
26x digital pins (3.3 V) – all PWM capable (two occupied by LEDs)
18x analog pin
3x UART
3x SPI

Sensor Board:

Flexible circuit board to conform to the shape of your head and headgear
650 nm 50 mA red LED
850 nm 50 mA IR LED
OPT101 monolithic photodiode
Connected to the receiver by CAT3 connectors/wire
The HEGduino Connectivity
The changes in blood flow can be seen directly in as little as ten minutes of playing the included game, that stimulates the brain. The device is controlled through Wi-Fi, Bluetooth, or USB. There is also a patch to the original HEGstudio, which can be compared to the HEGduino.
The Next Logical Project
Alaskit is hard at work on a mobile app. It is designed to access the data and display it on any Andriod or iOS device. The mobile app will be free, just like the entire platform.
Continuing Information
Alaskit white paper and the GitHub page are available for research and information, including the wired-only DIY prototype. The crowdfunding campaign can be found on HEGduino page at Crowd Supply.
Pricing
Sensor $15
HEG Kit $35
Assembled HEG $50
How Can I Get One?
Fulfillment and shipping will be through Crowd Supply and US Domestic delivery is free, though there will be a surcharge for international shipping. The entire operation is small and literally on a shoe-string budget. Anyone who wants to assemble the generic parts can just order the kits, but there is an assembled option which costs more upfront, but no shipping charge.

Stephen started writing about technology after publishing sci-fi short stories. His first White-Paper, written in 2008, was well received and inspired him to continue writing about technology. Today he writes in the technology space full time, covering a multitude of topics. During the time he wrote part-time he edited hundreds of titles for large publishers, in science and technology. He lives in Staten Island, with his wife and children.