Peakago fanless mini-laptop
Peakago Computer has started an IndieGoGo campaign for its 7″ fanless laptop and mini-PC the Peakago. The campaign has raised 831% of the original target funding on its first day.
Market Similarities for Mini-Laptops
The Peakago is not a new idea, as there have been a number of 7″ to 9″  display laptops that offer Windows operating systems. The advent of the pocket sized laptop has inspired a number of different versions of similar types and operating systems. The Pretech 700Mi Mini is one of those iterations that was reported on here and is a look-alike to the Peakago. In fact, Peakago and the Pretech are from the same tooling company.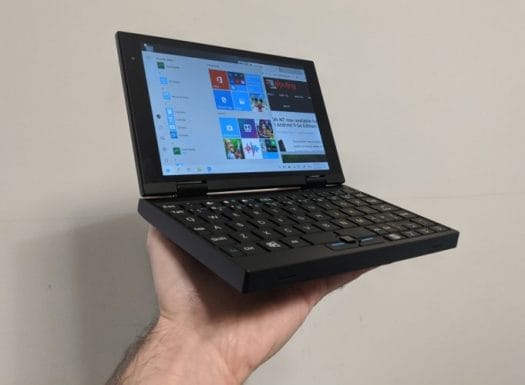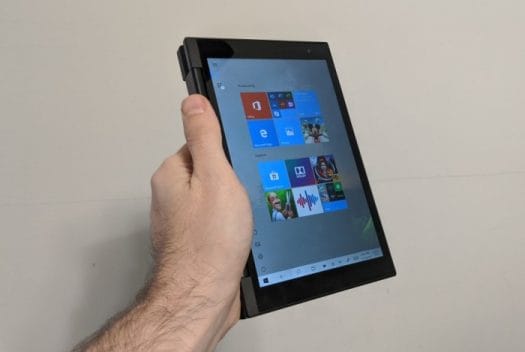 A Wide Viewing Angle Display
The campaign does say the display has a 178° viewing area, but this unit is very portable and could easily be used in a densely populated locale, so maybe such a wide viewing angle might inspire the manufacturer to develop a privacy screen.  It must be said that such a wide viewing angle is also a real boon to such a small display. 
Overall Performance Reports and Comparisons
On the performance side reports are generally this is an inexpensive but somewhat slow and unresponsive computer in general. For a mini-PC with such a small form-factor for a laptop, it can be counted on to run the not so important things like video clips, or note taking on-the-go. Internet access is available and it does have a network option. It does literally fit in a back pocket and is very reasonably priced. There are varying reports on the image quality and the speed of the processor, as they have a few options, but not a speedy processor.
Pricing for crowdfunding early bird – 
4GB RAM/64GB storage for $269
8GB RAM/128GB storage for $339
8GB RAM/128GB  storage+ 4G LTE for $399
Some Good, Some Missing, Features
The Peakago has a 360º hinge that allows the mini-laptop to become a tablet. There is an inexpensive webcam, which is somewhat new to the 7″ mini-laptop realm. The keyboard isn't backlit and there is no fingerprint reader, which is becoming a standard issue now. No support for an active stylus.
There is fast charging with a USB Type-C connector, not a power cord. There is a micro HDMI port for display expansion. Although it seemed a little bit ambitious to run a screen of the size in the promotional.
Specifications
7 inch, 1920 x 1200 pixel IPS touchscreen display
Intel Atom x5-Z8350 Cherry Trail processor
4,500 mAh battery
0.3MP wecbam
802.11b/g/n WiFi
Bluetooth 4.0
1 x USB Type-C
1 x USB 3.0 Type-A
microSD card reader
micro HDMI port
3.5mm audio jack
7.1″ x 4.5″ x 0.78″  (~18 x 11.4 x 2 cm)
1.2 pounds (545 grams)
Fulfillment
The Peakago is dues to fulfill in March 2020 – and prices will increase, although there is no date given for the increase.
Further Information and Source
The IndieGoGo page lists a number of high-end partners who are involved in the project, one of which is Microsoft., and Information from a liliputing.com article was used in this reporting.

Stephen started writing about technology after publishing sci-fi short stories. His first White-Paper, written in 2008, was well received and inspired him to continue writing about technology. Today he writes in the technology space full time, covering a multitude of topics. During the time he wrote part-time he edited hundreds of titles for large publishers, in science and technology. He lives in Staten Island, with his wife and children.