JBL REFLECT Eternal Self-Charging Headphones
A simple solution to the constant problem of having to charge wireless earbuds is to make it so they never need a charge, at all. That means do not use an AC adapter or USB charger, and instead, use solar power. The JBL REFLECT Eternal headphones are solar-powered and never need charging.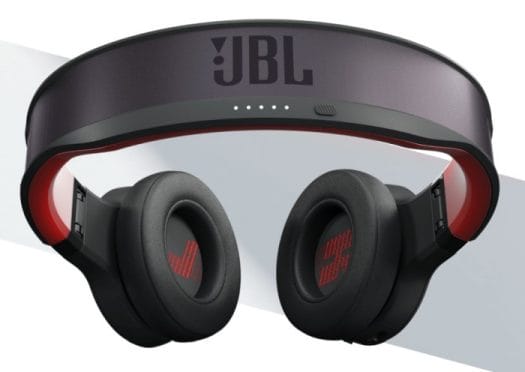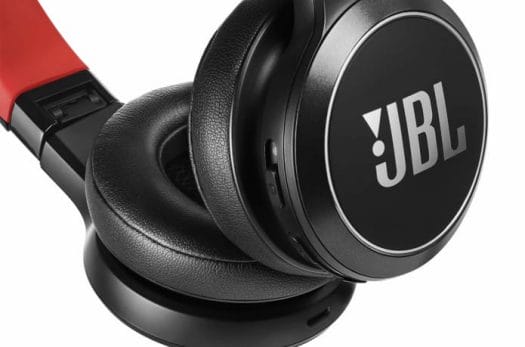 JBL an Iconic Brand
The iconic audio company has been moving inexorably into the 21st century with Bluetooth enabled wireless speakers, headphones and other up-to-date tech-enabled audio equipment.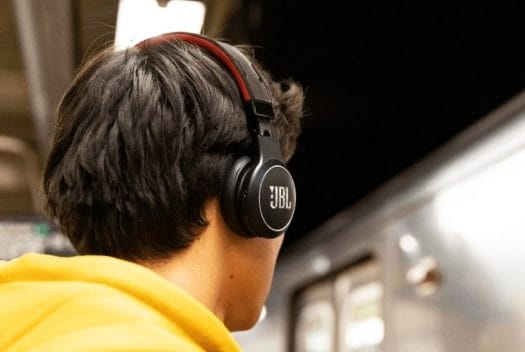 How Solar is Used to Power the JBL REFLECT Eternal headphones
The headphones can turn artificial and natural light into energy through the Exeger Powerfoyle process. The company states "more light, more playtime" which is true in its basic aspects.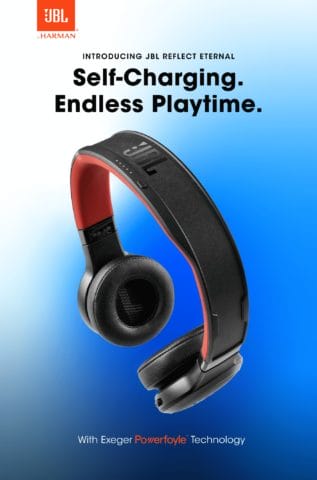 Self-Charging Issue
The self-charging portion of the process of charging for the JBL REFLECT Eternal can be slow, and sometimes not power up the headphones fast enough to keep playing music continuously.
Resolution of the Problem
The problem is resolved with a traditional USB cable to plug in the headphones and realize a 2-hour battery life in just 15 minutes of charging.  JBL calls this speed charging.
The Infinite Charge
The REFLECT Eternal builds up an ever-increasing charge the more time spent outside in natural sunlight each day. 1.5 hours outside equals 68 hours of playtime – anything over 2.5 hours outside each day, there is an endless charge to the battery and playtime never ends.
How exactly is that possible?
The solar power is stored in a 700mAh battery, which can last for 24 hours of playtime with a full charge – when the headphones have been in bright natural sunlight for more than 2.5 hours the result is a full charge.  Hence the cycle of continuous playtime can be maintained.
Accessories
There is a builtin microphone for calls and speech assistance software and a touch-sensitive side for activation of either Alexa or Google Assistant, which is a nice touch. The JBL REFLECT External comes in red and green.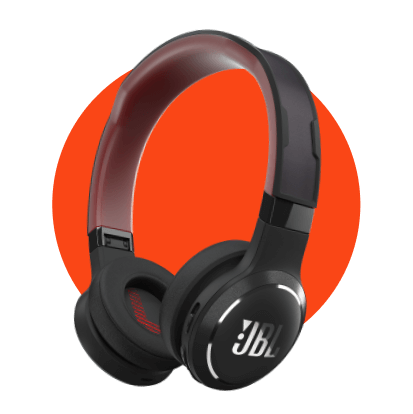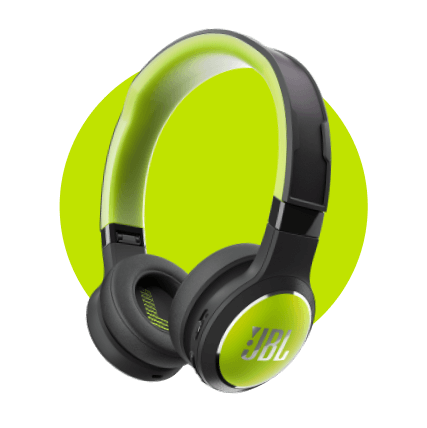 The Features
JBL REFLECT Eternal supports BT 5.0 and have an IPX4 water resistance rating.
Specifications
24 Hours Battery Life (3.7V / 700mAh)
Driver Size: 40mm
Driver Sensitivity at 1kHz/1mW: 106dB SPL
Dynamic Frequency Response Range: 20Hz-20kHz
Max Input Power: 15mW
Impedance: 32 ohm
Bluetooth Version: V5.0
Bluetooth Profiles: A2DP V1.3, AVRCP V1.5, HFP V1.6
Battery and Charge
Battery Type: Polymer Li-ion Battery (3.7V DC, 700mAh)
Charging Time: 2hrs from empty (via USB)
Music Play Time with BT On: Up to 24 hrs (with no SOLAR charging)
Music Play Time with BT On: Unlimited (with SOLAR charging¹)
Water Resistance  
Pricing and Shipping
The JBL REFLECT Eternal headphones are set for delivery around October 2020, because the headphones are still in the prototype stage. Crowdfunding  on IndieGoGo is offering big discounts on the retail price tag of $165.00
IndieGoGo Pricing
Early Bird is sold out
Early Adopter is $99
IndieGoGo Discount is $129
Further Information
The IndieGoGo page has all the pricing and preordering for perks. A liliputing.com article has a rundown on the headphones and information from that article was used here.

Stephen started writing about technology after publishing sci-fi short stories. His first White-Paper, written in 2008, was well received and inspired him to continue writing about technology. Today he writes in the technology space full time, covering a multitude of topics. During the time he wrote part-time he edited hundreds of titles for large publishers, in science and technology. He lives in Staten Island, with his wife and children.