In 2019 we saw Piper's Computer Kit 2, which was a DIY Raspberry Pi 3 Computer for educational purposes. The kit was for kids to educate them on building their own computers and the basics of programming in electronics. This year the company has come up with another educational platform. Meet Piper Make.
The newly launched Raspberry Pi Pico is capable of a wide range of applications but directly working on the development board for exploring these applications could be difficult for beginners. Additionally, prototyping a project or an application before implementing it is an ideal way for starting. Hence. Piper has launched its first drag-and-drop coding platform for the Raspberry Pi Pico which allows hands-on prototyping for the users.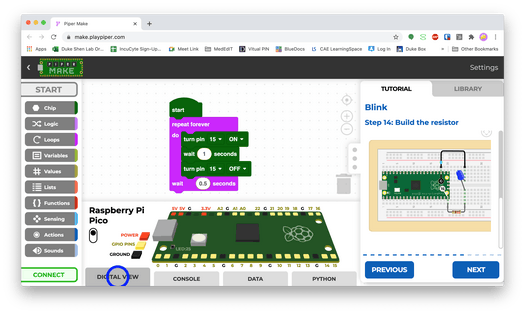 Piper Make platform has an interface that supports Chromebooks and other computers, thus making it flexible for users. It is free for users to explore hands-on with the Raspberry Pi Pico. It also features collaborating functionality that allows remote learning in this difficult time. The "Build Your Own Project" function allows students to share their projects with teachers and friends.
The company also has a Monthly Makers Club technology subscription, under which new components and devices are delivered to subscribers on a monthly basis. These devices are made available on Piper Make, so that subscribers can use the platform for hands-on prototyping. "In addition, combinations of technologies from different months on Piper Make interface can yield new gadgets and technologies are shareable using the Piper Make coding interface". Starter kits are also available as a one-time $30 purchase.
Piper Make Platform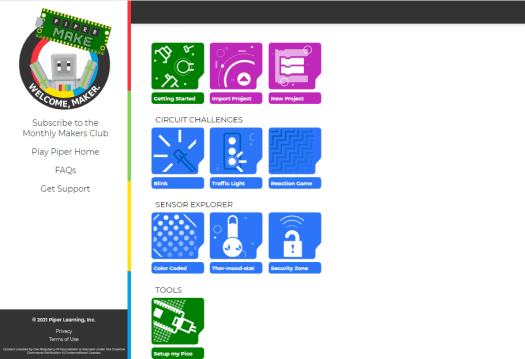 The coding interface of Piper Make is interesting to explore. A user can acquire the reference library for simple descriptions which are for new projects. Also, it comes with an option to see the "Python version of Google Blockly code in real-time while coding." This allows the users to learn the relation between hard coding and simultaneous visualization for the same.
The company says "The platform is for learning the basics of hardware and coding. The visualizations of the microcontroller and translations of block code to text-based MicroPython empowers users to start inventing with technology."
For using the coding interface visit the Piper Make platform here. For more information visit the company's press release. To avoid confusion between the pricing the company has given the list of pricing and availability:
Monthly Makers Club: Piper website, $20/month or $199/year.
Starter Kit: Piper website (one-time purchase), $30.
Extended Starter Kit: Piper website, $75.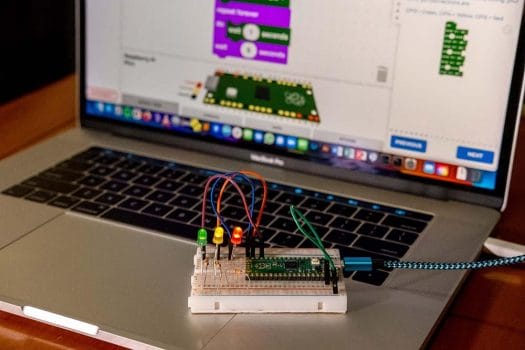 Saumitra Jagdale is a Backend Developer, Freelance Technical Author, Global AI Ambassador (SwissCognitive), Open-source Contributor in Python projects,  Leader of Tensorflow Community India and Passionate AI/ML Enthusiast