The Viomi V3 Max Robot Vacuum offers more than your typical Lidar robot vacuum cleaner as it features three functions, namely sweep, mop, and vacuum cleaner. It can even combine sweep & mop modes to thoroughly remove dust, dirt, water stains, crumbs, pet hair, and footprints on diversified floors.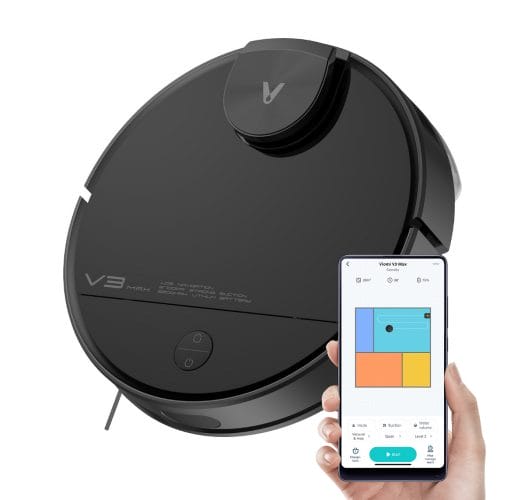 The Viomi V3 Max is born for mopping with an exclusive deep cleaning algorithm running on the Cortex-A35 processor powering the appliances, mimicking the manual way of mopping with 97.5% of cleaning coverage in order to ensure stubborn stains are removed without damaging the floor. An Auto Boost Mode enables perfect carpet cleaning with suction power automatically boosted to 2700Pa.
The vacuum cleaner can either be fitted with 2-in-1 dust and water tank (400ml dust bin + 200ml water tank) to enable sweeping and mopping at the same time or an optional super-sized 700ml water tank that is large enough to clean a 65sqm (700sqft) apartment more than three times or a 200sqm (2600 sqft) home in one go.
Other features include V3 Max's dustbin door which flips over to empty the dirt with only a single click of a button, 360° LDS laser scanning & mapping to create maps of your rooms (for up to 5 floors!), as well as 24 types of intelligent sensors, including infrared-sensor and drop-sensing tech to avoid obstacles and prevent falls.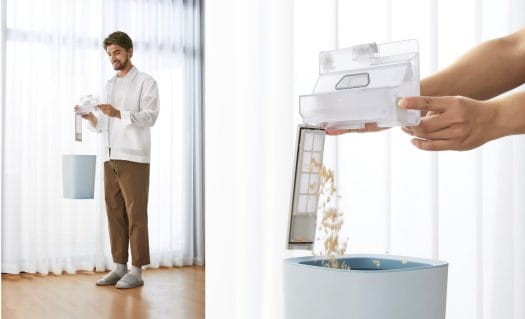 The Viomi V3 Max Robot Vacuum has been designed to make the user's life as easy as possible with one-button dust removal, ultra-quiet (57dB in quiet mode) yet powerful suction, and control through MiHome mobile app or voice control via Google Assistant and/or Amazon Alexa. In case you wonder why the vacuum cleaner would use a Xiaomi app, that's because Viomi is a Xiaomi ecosystem company, offering the same features and more as Xiaomi products.
Thanks to a high-capacity 5200mAh battery, the Viomi V3 Max can last up to 300 minutes (that's 5 hours) in quiet mode, which corresponds to cleaning a massive 3000 square feet area in one cleaning session. The robot will automatically dock for charging upon detection of a low battery level and resume to where it left after getting refilled. Another really amazing feature is that the Viomi V3 Max Robot Vacuum can actually climb obstacles up to 2cm high.
Viomi V3 Max Robot Vacuum retail price will be $499.99 US, but the company offers an early bird special price of $359.99 US to customers ordering the 3-in-1 sweep, mop, and vacuum cleaner robot before September 26.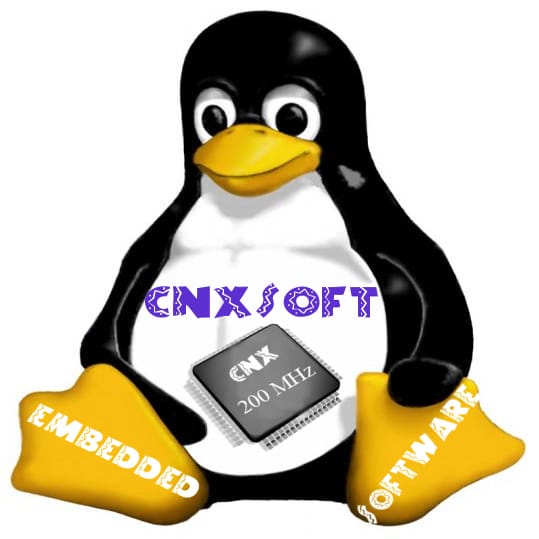 This account is for paid-for, sponsored posts. We do not collect any commission on sales, and content is usually provided by the advertisers themselves, although we sometimes write it for our clients.