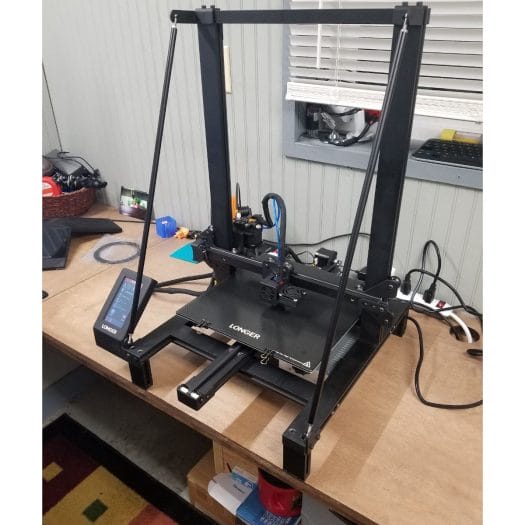 Hey, Karl here with a 3D printer review. We are going to be looking at the Longer LK5 Pro. I have known of the brand Longer for a little while, and when I think of Longer I associate the brand to resin 3D printers but today we are looking at one of their FDM offerings. Spoiler alert. The LK5 Pro is exceptionally ordinary. In late 2021 the state of hobby 3D printing seems to have plateaued. Most of the requirements that I want in a single machine are being met. The LK5 meets these basics.
Easy build
Silent drivers
Nice print surface
Touchscreen
Out of box calibration
Adequate motion system
Rigid Frame
Good Print quality
With that said, nearly all new printers I see now look and perform similarly. Today my only real desire is to print faster and think speed can be one of the shorter-term goals I can help drive as a reviewer. I think the LK5 Pro is a good candidate for trying to push a larger FDM printer to maximum speeds. My goal is to find out how fast I can push the LK5.
Longer LK5 Pro Specs
Before we get into speed testing let's look at some specs I pulled from Longer's website.
Printing Technology – FDM 3D Printing Technology
Printed Size – 300x300x400 mm (11.8″x11.8″x9.8″)
Printing Temperature – 190-250℃
Nozzle Diameter – 0.4mm
Filament Detector – Yes
Resume Printing – Yes
Printing Speed – ≦180mm/s (Suggest 60-80mm/s)
Slice Software – Cura, Reptier-Host
Connection – MicroSD card or USB cable
Gross Weight – 13.5KGS
Printer Dimensions – 580 x 540 x 663 mm
Package Dimensions – 662 x 588 x 193 mm
Unboxing, Building, and Internals
The LK5 came well packaged and instructions were adequate. One of the differences visually is pieces of extruded aluminum acting as legs. The legs were problematic for me. I put a couple of c clamps on the edge of my desk because I was afraid it was going to walk off. My workbench is 24" (609mm) deep and made of plywood. I feel some soft rubber feet should have been provided. After my initial prints, I moved the machine to my carpeted floor.
The board looks to be a revision from a board that I found referenced back in 2019 and is on the LK4 Pro. Really wish this was a newer faster microcontroller. It is running an Atmega 2560.
Touchscreen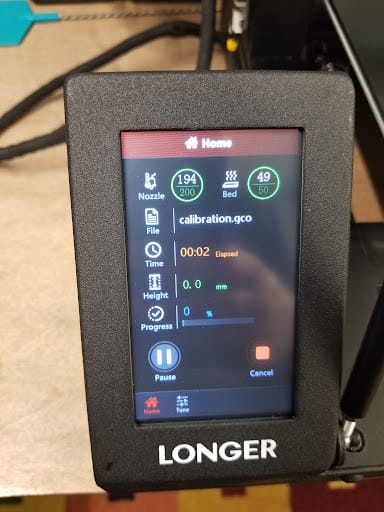 I resisted liking touch screens for a long time. But I have grown to like them. The screen on the LK5 is by far the best I have used and is fast and responsive. Unfortunately, some granular control is lost when using some touch screens. Not everyone needs this kind of control and there are ways to adjust without direct access from the screen. One way is to use your slicer's built-in override settings. Or you can connect via USB and send G-code directly. Or add settings to your start G-code. For the Longer LK5 Pro, I only tuned acceleration in Cura. I tested more aggressive jerk settings but started getting missed steps right away. It looks like jerk is good out of the box.
My only critique for this screen is to add an expert mode to add back the ability to tweak settings via a menu. On a side note, the screen looks very similar to one of Creality's touch screens. Here are some pictures I found of the screens from around the web.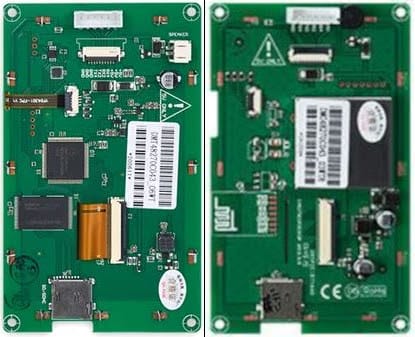 I confirm that the LK5 looks like the picture on the left. When I googled the power supply manufacturer above I find a reference to led lighting and Creality printers.
Speed Boat Race on the Longer LK5 Pro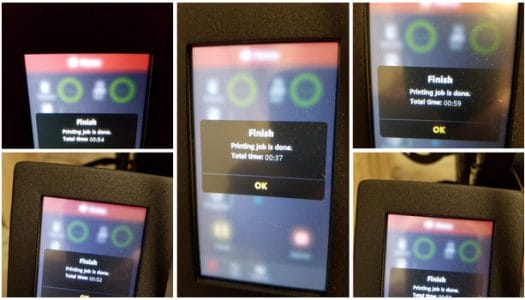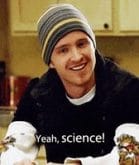 Not long ago there was a challenge started to print the fastest 3D benchy. As a result, I have watched quite a few fast benchy's on YouTube and it is amazing what people have done. I wanted to dabble a little and I put together a plan to attack this challenge with science.
Like a lot of things in life, things rarely go the way they are planned. Reflecting on the experience I realize it is less cut and dry.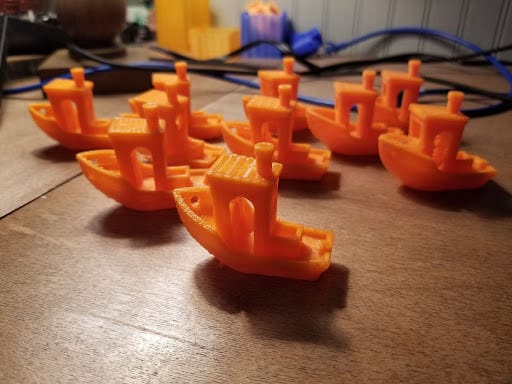 It took me quite a few evenings to test and I was frustrated at times. I have been printing benchy's for a long time but never really analyzed the time it took nor ever worked to print fast. I assumed I could get a 30 minute benchy no problem. Dang, I was wrong. I couldn't even break 45 minutes and the LK5 was speeding along nicely. Up to now, 60mm/s was my regular printing speed, now I have the first layer set to 60mm/s.
Cheating and results
So one of the rules for the challenge was printing at a .2mm layer height. Near the end, I was frustrated and thinking about the problem and rationalized with myself that .3 is an acceptable draft layer height and that is when I was able to break 45 minutes. I am cheating according to official Speed Boat rules but I will be able to sleep at night.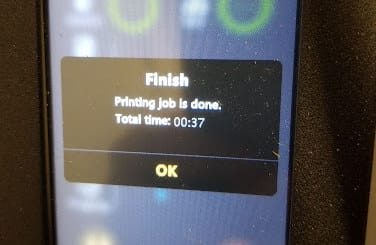 I am pretty happy with 37 minutes on this machine. This will be my personal benchmark. It will not win a beauty contest but if you compare all the results above almost all look better than a lot of entries in the speed boat challenge.
This was my very first print after calibrating retraction. Default latest Cura with a few personal preference tweaks…One default change I forgot to make is changing to 3 walls. You can see the infill through the outer skin. If I added 1 more wall you wouldn't see it. I knew that this printer was going to print well at this point and decided to move forward with pushing speeds.
Final thoughts
I would like to thank Longer for sending over the LK5 Pro for review and as a result, my next goal is a 30-minute benchy. What are some of your requirements for a new printer? Features? Benchmarks? I am struggling to see where we need to be pushing for with hobby 3D printing. Can we improve quality or is usability the next big push? Or is quality fine now? Resin 3D printing is pretty amazing and accurate but resin is some nasty stuff.
Thanks for sticking around and if you would like to pick a Longer LK5 Pro up here is a link. Currently on sale for $320 on Longer's site. Or on Amazon for $310. Amazon has a $50 coupon right now. These prices seem really good for this size printer.

Karl is a technology enthusiast that contributes reviews of TV boxes, 3D printers, and other gadgets for makers.