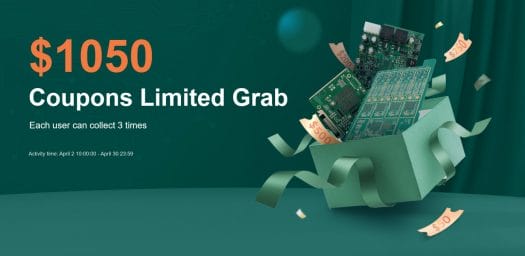 NextPCB is organizing a promotional event with coupons valued at up to $500 for heavy discounts on PCB and PCBA purchases. But the promotion ends on April 30, so you'd need to act fast!
Let's get straight to it go through all the conditions:
Eligible participants: all registered NextPCB members, including new members
Coupon collection rules: each ID user can collect the coupons 3 times, click the button on the activity page to get the coupons; the expiration date is April 30, 23:59
Available coupons

PCB orders

$50 coupon for orders over $400
$250 coupon for orders over $2000
$500 coupon for orders over $5000

PCBA orders including PCB manufacturing, components purchase, and assembly

$50 coupon for orders over $500
$200 coupon for orders over $2000

All coupons can only be used to deduct the product amount in the order and cannot be used in conjunction with other coupons, specials, points, and events, and cannot be used to deduct shipping and handling charges.
Malicious swiping and other acts are strictly prohibited, once found, NextPCB has the right to refuse or modify the order
Each time you play, you'll get a set of 5 coupons, for a total of 15 coupons when playing three times. You can also any or all of those coupons before April 30. So for instance, if you were to place three orders over $5000, you'd be able to use three $500 coupons for $1500 savings. If you have any specific questions about the activity, please email [email protected]
Hardware designers who have never worked with NextPCB may be interested in a customer's review of the company's manufacturing services, as well as check out our post "Manufacturing samples of Xassette-Asterisk open-source hardware board" where NextPCB manufactured and assembled a board based on Allwinner F113-A, and we documented the whole ordering process.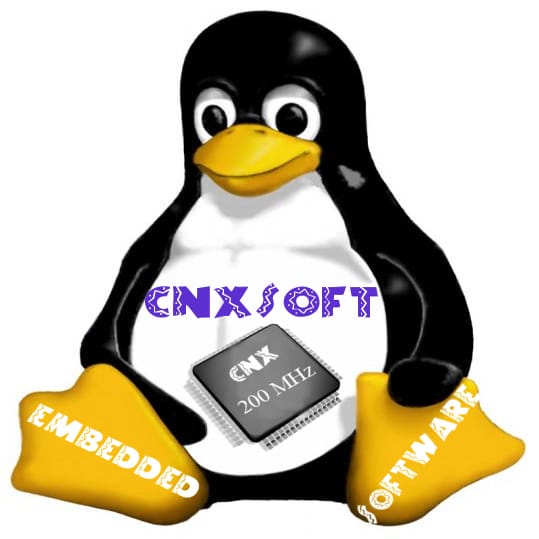 This account is for paid-for, sponsored posts. We do not collect any commission on sales, and content is usually provided by the advertisers themselves, although we sometimes write it for our clients.