Linaro Connect Europe occurred in Copenhagen on Oct. 29 – Nov. 2 2012 (LCE12) and included 3 mini-summits about Android, big.LITTLE and ARMv8. Linaro has recently posted the presentation slides and I'll have a look at a few of those slides in details and try to post information that I feel can be interesting.
Today. I'll go over the "Benchmarking and Optimization Opportunities" slides, where we can learn which Android Benchmarks Linaro use, how they've decreased benchmark results variance, which parts of the system are actually tested by benchmarks (profiling), and what they plan to do to further optimize Android on ARM.
When I do some reviews, I usually simply use Antutu and Quadrant benchmarks to assess the performance of the devices, but Linaro uses many more benchmarks which I'll list below. I'll provide 2 links for each benchmark. The first link is to the official website and the other link(s) to Google Play.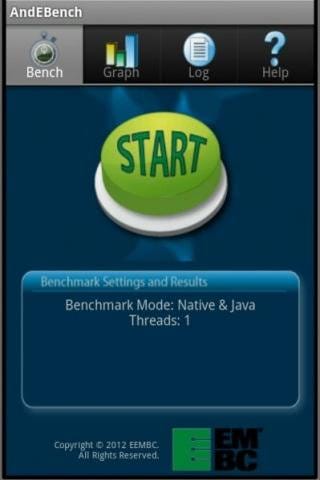 Those are all the benchmarks integrated into LAVA at Linaro, so that they can test the performance of the software developed by the Linaro team. There are also other benchmarks such as RgbenchMM & RgBandwidth, but the ones listed should be the main ones.
You may have seen the demo that shows Linaro Android is 100% faster than Stock Android on TI Pandaboard. Finally, the massive performance improvement was due to another benchmark software (oxBench) that use vsync to render images, where a small increase in actual performance may lead to a doubling of the fps. Still the optimization work at Linaro does pay off, and they provided some other results with AOSP + Linaro Patches build on Panda 4460 measured
with 3.2 TILT stable kernel vs AOSP build with 3.2 kernel:
Antutu RAM 21 %
CaffeineMark String 24 %
Quadrant Mem 81 %
Antutu Float 10 %
0xBench Sunspider 10 %
0xBench DrawArc,DrawCircle,DrawRect >40 %
0xBench Garbage Collection 11 %
Vellamo Sunspider 14 %
Vellamo V8 Benchmark 8 %
They've also profiled the benchmarks and provided a large table in the presentation slides that shows what part of Android (Compiler, libc, JIT, libdvm, libskia, libm, kernel, webkit or V8 Engine) each benchmark is actually mostly testing. Most benchmarks use the compiler and/or JIT a lot, except BBench (a web-page rendering benchmark) that mainly gives an idea of webkit performance.

The final part of the presentation is about optimization opportunities, and they expect to further leverage optimization for libc & libm, work on optimizing Bionic, Dalvik JIT and V8, as well as optimize code than runs on ARM Cortex A15 processors.
Linaro also posted videos but in a format I don't really like as it is not per presentation, but per mini-summit. This means each video lasts 2 hours and those are Google Hangout recording which sometimes show just the audience and when the slides are shown they are not always readable. I tried to watch during the summit, but I quickly gave up.

Jean-Luc started CNX Software in 2010 as a part-time endeavor, before quitting his job as a software engineering manager, and starting to write daily news, and reviews full time later in 2011.